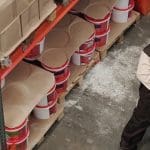 Microsoft Business Central Consultancy Services
Expert ERP consultancy that supports business transformation projects
Unlock The Power Of Microsoft ERP Technology With Our Business Central Consultants
Akita is a leading provider of Microsoft Business Central consultancy services.
With expertise spanning finance, operations, manufacturing, warehousing and more, we help organisations to master ERP deployments, ensuring that you get the most out of your Microsoft Dynamics 365 Business Central investment.
Our Business Central consultants are experienced in working with organisations of all sizes and across a broad range of industries. So whether you're just starting out with an ERP system and need to know where to begin, or have an established Microsoft ERP system that you'd like to further develop, our experts can assist you on your journey.
Why Choose Akita's ERP Consultancy?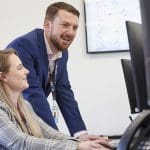 Experienced Professionals:
Our team consists of certified consultants with a proven track record in implementing, optimising, and maintaining Business Central and wider Microsoft ERP systems.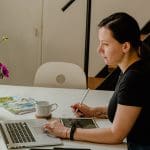 Tailored Solutions:
Every organisation is unique. Our approach is flexible and personalised to guarantee you get the right guidance, and an end solution that meets your needs.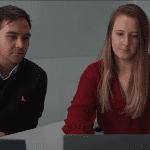 Continuous Support:
From initial consultation to post-implementation support, we're with you every step of the way to ensure you're getting the most from your ERP system.
Common Business Central Modules For Implementation
Our expertise spans the width of Business Central's capabilities. View below some of the common modules we deploy for organisations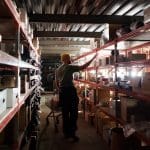 Business Central Integration Consultancy
Our have experience of integrating a wide range of applications and programs with Business Central. This enables them to identify opportunities where new efficiencies can be formed with external software integrations.
Whether Microsoft Power Platform,  Dynamics 365 or non-Microsoft technology, our Business Central consulting will establish where integration will amplify the capabilities of your ERP system.
Even when an ERP solution hasn't been developed by Akita, our Business Central consultants can extend their expertise to tackle integration – including the development of custom APIs if required.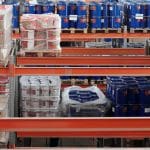 Customer Reviews
The team at Akita were polite and extremely helpful. They solved the issue I was experiencing whilst working remotely quickly too. Superb service.
Olivia
Speedy polite effective and all round delightful experience.
Claire
The usual helpful and very prompt assistance from Akita. Thank you.
James
Outstanding support as usual guys. Can't rate you highly enough.
Daren
Exceptional response times, proactive in delivering solutions, and are open and transparent in all forms of communication.
Jane
Wider Business Central Services
Get Started Today
Ready to harness the full potential of Business Central? Contact us today for a consultation:
Why Use Business Central Consultancy Services?
Microsoft Dynamics 365 Business Central is a powerful tool for managing finance and operations. To maximise its features and capabilities for your operations, many organisations benefit from external guidance.
Our tailored Business Central consultancy services offer organisations a fast track to fully harnessing the potential of a Microsoft ERP system. Whether it's user processes or possible integrations, our external perspective can provide a better understanding of the potential of ERP software within your operations.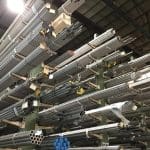 Our Business Central consultants will form a strategic partnership with your decision-makers to obtain a clear understanding of organisational objectives, challenges, and growth aspirations.
They'll then streamline project objectives into actionable outcomes, outlining the methods and technical prerequisites necessary for their achievement.
Armed with extensive expertise in business applications technology, our consultants are well-equipped to design the appropriate strategy needed to address the unique requirements of individual organisations.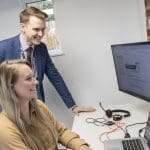 Microsoft Dynamics 365 Business Central Experts
Akita Intelligent Solutions is an experienced Business Central development partner. With a 25-year heritage of digital success solutions, we design, develop, manage and support Microsoft Dynamics 365 solutions for leading organisations and brands located across the UK and internationally.
Our Microsoft ERP consultancy services have helped leading organisations transform their operations, streamlining systems and taking data out of silo in the process.
And beyond Business Central, our expertise spans wider Microsoft business applications including Dynamics 365 CE applications, SharePoint and the Power Platform applications.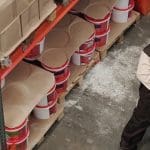 Business Central Consultancy
Speak To An Expert
Get in touch with one of our consultants to discuss your Business Central requirements: