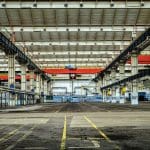 Microsoft Dynamics 365 Business Central Support Services
Ad hoc and managed support and training services for Microsoft ERP systems
Professional ERP Support Services From Microsoft Experts
Experience the advantages of Akita's professional Microsoft Dynamics 365 Business Central support services, crafted to cater to the specific requirements of organisations in the UK and worldwide.
Through our flexible service options – including both ad hoc assistance and comprehensive Microsoft ERP support plans – we guarantee the complete fulfilment of your Business Central needs.
Our dedicated team of skilled consultants is at your disposal to provide prompt guidance, support, and direction. Our consultants are fully updated on the latest Microsoft technologies, empowering your organisation with cutting-edge features and functionalities.
Backed by exceptional customer care, we guarantee the optimal performance of your Microsoft ERP system.
Leverage our expertise and concentrate on your business while we manage your Microsoft Dynamics Business Central support needs – reach out to Akita today:
Discuss Business Central Support
For adhoc or managed Dynamics 365 Business Central support services, please get in touch:
Our Business Central Support
Discover more about what's included with our Microsoft Dynamics 365 Business Central support service
Managed Service Support Plan
For continual support needs, we offer managed service plans, providing businesses with a cost-effective approach to maintaining their instance and accessing a spectrum of Dynamics-related services.
Our managed service plan allocates reserved time for troubleshooting support for Dynamics 365 Business Central and Power Platform applications. Our team of Microsoft-accredited consultants handles all support inquiries, adhering to stringent contractual SLAs.
This time can also be utilised for application enhancements, consultancy, minor developments, additional training, and project planning for your upcoming developmental phases.
| Package | Bronze | Silver | Gold | Custom |
| --- | --- | --- | --- | --- |
| Typical User Count | 1-3 Users | 4-10 Users | 11-20 Users | 20+ Users |
| Break Fix Support SLA Backed | 1 hour / month | 2 hours / month | 4 hours / month | X hours / month |
| Discounted Day Rate | N/A | 5% | 10% | X% |
| Process & System Review | Annual | Bi-Annual | Quarterly | TBC |
| Pricing | £130 / month | £260 / month | £520 / month | £POA / month |
Package

Typical User Count

Package

Break Fix Support SLA Backed

Package

Discounted Day Rate

Package

Process & System Review
Aligning Disparate Systems
Finance-focused Business Central Implementation
Find out how we streamlined the internal finance systems into a single solution for a leading media company:
View Case Study
Complete Microsoft 365 Managed Support
In tandem with our Business Applications division, Akita operates a comprehensive IT managed service. As such, we possess both the capacity and proficiency to address your complete Microsoft 365 support and development requisites.
Our 24/7 helpdesk and team of Microsoft experts stand ready to support solutions spanning from Azure to Visio. This uniquely positions us to manage all your Microsoft 365 needs; migration, cloud management, security, and day-to-day support.
To discuss a support solution for your Microsoft 365 setup, please reach out to us.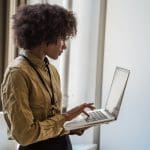 On-Demand Assistance
For enterprises seeking immediate issue resolution, we offer Microsoft Dynamics 365 Business Central support on a per-need basis. Our support extends to all forms of Dynamics 365, and we can also aid with legacy Microsoft Dynamics support requirements.
Support is invoiced on an hourly basis and is open to all enterprises, not limited to existing clients. Our consultants promptly attend to all inquiries and requests.
If resolving your issue as a standalone project proves cost-effective, we can offer a project quotation at a reduced rate. Should an organisation benefiting from ad hoc Microsoft CRM support discover the value of consistent support, we're happy to tailor our managed support services to match your needs.
Business Central Support FAQ
What Are Your Business Central Support Hours?
Our standard support hours are Monday to Friday, 9am-5pm.
What Falls Under Your Support Service?
In-depth support tasks for Dynamics 365 Business Central, assistance with Power Platforms, user training, Power BI report creation, consultancy and project planning.
What's Your Support Response Time?
We provide a two hour contractual SLA for Microsoft ERP support requests. However, we're typically much faster at addressing issues.
What Dynamics 365 Applications Do You Support?
- We provide both Microsoft ERP and CRM support services. Dynamics 365 supported applications include Business Central, Navision, Sales, Marketing, Field Service and Customer Service. We can also provide support for on-premise solutions if able to get remote access to the hosting server.
What Support Channels Are Accessible?
Requests can be submitted via phone, email, our website or our dedicated customer portal.
Do You Provide On-Demand Microsoft ERP Support?
Yes. Alongside our managed service we can provide Business Central support on a per-hour basis. This can be useful for resolving specific issues or helping to navigate an update such as a Wave release.
Can You Support Wider Microsoft 365 Technologies?
Yes. Our business applications team can offer a packaged support service covering Business Central, Dynamics 365, SharePoint and Power Platform.
For wider Microsoft 365 and IT support services, Akita's MSP division can support every aspect of your business technology and processes. Discover more:
View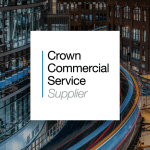 About Akita Intelligent Solutions
With over two decades of experience in driving digital success, we design, develop, and reinforce business intelligence technologies for organisations across the UK and internationally.
Our professional Microsoft Dynamics 365 Business Central support is utilised by organisations spanning the construction industry to educational institutions.
Our service ensures that organisations receive expert guidance for their Microsoft ERP solution that helps to maximise the return in their system. And our wider development capabilities mean that we can continue to enhance working with additional solutions such as Dynamics 365 CE applications, SharePoint and Power Platform applications.
For more information please get in touch: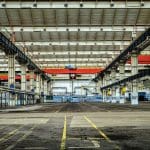 ERP Support
Get In Touch
To find out more about our Dynamics 365 Business Central support services: