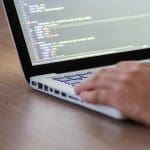 Microsoft Dynamics 365 Business Central Migration Services
Highly-experienced Microsoft ERP Migration And Deployment Partner
Simplifying Microsoft ERP Migration For Organisations Of All Sizes
Work with Akita to take the stress out of a Business Central migration.
Migration to a new ERP system, while promising a world of enhanced capabilities, often comes with challenges and complexities. Our Business Central migration services can help navigate common pitfalls, improve workflows and helping you to purge unnecessary data in the process.
Above all, we'll ensure your new Microsoft ERP solution is an improvement over – not just a clone of – your old ERP system
Get in touch with Akita today to discuss a migration requirement:
Migration Consultancy
Planning an ERP migration? Get in touch with our consultants today:
 Common Business Central Migrations
Discover some of the common Business Central migration scenarios we've assisted with: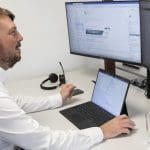 Value of An Experience Business Central Migration Partner
Migrating to Business Central isn't just about data transfer—it's about ensuring business continuity, safeguarding data integrity, optimising workflows and maximising new features.
As a professional ERP migration partner, Akita brings:
– Expertise: Seasoned knowledge of both source and target platforms, ensuring a comprehensive migration strategy.
Development: ERP migrations aren't always straightforward, especially if integrations are involved. We can supply the development to make your jigsaw pieces fit together
Risk Mitigation: Professionals anticipate challenges, from data loss to functionality mismatches, and devise strategies to address them, minimising disruptions.
Time Efficiency: Leveraging tools and best practices, we expedite the migration process, minimising downtime and ensuring quicker returns on investment.
Post-Migration Support: After migration, we'll deliver immediate hypercare to ensure your system is bedded in. Beyond this, we can offer continued support and training to help your businesses settle into its new ERP system.
Aligning Disparate Systems
Finance-focused Business Central Migration
Find out how we supported the growth of medical instruments company with a Quickbooks to Business Central migration:
View Case Study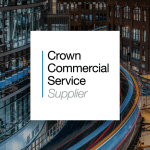 Why Use Akita's Business Central Migration Services?
Akita Intelligent Solutions is an experienced Dynamics 365 Business Central development partner.
With a 25-year heritage of digital success solutions, we design, develop, manage and support business transformation solutions for leading organisations and brands located across the UK and internationally.
Our Microsoft ERP migration services have helped leading organisations transform their operations, streamlining systems and taking data out of silo in the process.
And beyond Business Central, our expertise spans wider Microsoft business applications including Dynamics 365 CE applications, SharePoint and the Power Platform applications.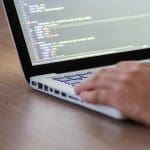 Business Central Migration Services
Book Your Microsoft ERP Migration With Us
Considering migrating to Business Central? Let's talk. Trust in our expertise to guide you through this transformative process, ensuring a future-ready business environment: