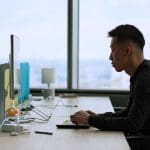 Business IT Solutions
Managed Services
Akita can take care of every aspect of your IT setup
End-To-End Managed Services
Complete Technology Support & Management
Our capabilities extend past Microsoft business applications. With a fully managed service provider behind us, you can have all areas of IT, infrastructure, and communications covered by a single partner. Discover the benefits of a single vision for your business technology:
Fully Managed IT
To discuss support for both business applications and your wider IT systems please get in touch: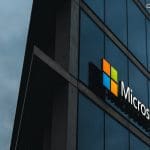 Microsoft 365 Managed Services
Expertise Across The Microsoft Stack
As a highly accredited Microsoft partner, we're equipped with the in-house expertise to manage Microsoft requirements beyond business applications.
Our expertise spreads across the entire Microsoft 365 stack, embracing all elements of business working typified by Office 365 and Outlook. We also deliver and support advanced unified communication solutions possible through the use of Teams, Business Voice, and SharePoint.
And with Microsoft experts in security and cloud infrastructure, we can fulfill your organisation's requirements relating to solutions such as Defender, Azure AD, and virtual desktop solutions.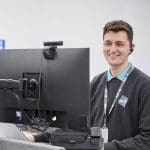 24/7 Helpdesk Service
Complete IT Support For Your Operations
For organisations looking for a complete IT solution from a single partner, we operate a large IT helpdesk team.
Staffed with 50 engineers and consultants, our IT support services cover all aspect of IT and communications. Expertise covers both the everyday and the advanced – finance systems, infrastructure, security measures, and – of course – Microsoft CRM and ERP technologies are all within our remit
Utilising remote support technology, Akita supports organisations across the UK. And our true 24/7 service means issues can be rectified to the same high level of service at 1am as at 1pm.
Plus, our proactive support service helps to actively improve the performance and reliability of your IT systems, reducing IT-related downtime.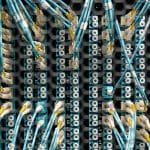 IT Development
Physical, Cloud & Hybrid Infrastructure
We manage the infrastructure for a variety of organisations in different industries. More than just managing these setups, we strategise their development and expansion in line with business goals and best practices.
Our broad range of infrastructure managed services and expertise mean we can care for infrastructure whether physical, cloud or hybrid. And we can advise where a migration between these options may be more efficient or cost-effective for your operations.
Alongside maintenance and development, our monitoring service can provide 24/7 alerts on the state of your systems. Should potential issues be detected, they'll be addressed before they cause business disruption.
Internet and Intelligence Managed Services
Unified Communications & Connectivity
Akita supports a wide array of business communications technologies.
Our chosen 3CX VoIP telecoms platform delivers a truly flexible business phone solution combined with video calling and conferencing options
Of course, modern business communication isn't just about phone calls. And solutions such as Microsoft Teams can bridge external calling, video conferencing, as well as internal messaging.
Internal communications are just as important. Microsoft Teams integrates with our SharePoint solutions for access on the go. This allows teams to stay updated on projects, internal news and objective – ensuring that an entire organisation moves toward a common goal.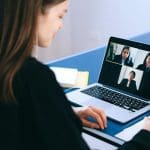 Underpinning all of these operations is business connectivity services.
Integral to the effective function of operations (and many technologies) is a strong and stable internet connection.
Many organisations we've worked with are found to be overpaying for an underperforming service.
Through managed connectivity, we ensure you get the best for your business, fully managing the transition process where a better solution is found available.
And through our partners, we can even help you to access connectivity in hard-to-reach places: city centres, countryside – or anywhere in between.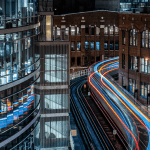 200+ 5 Star Reviews
Speedy polite effective and all round delightful experience.
Claire
Outstanding support as usual guys. Can't rate you highly enough.
Daren
The usual helpful and very prompt assistance from Akita. Thank you.
James
The team at Akita were polite and extremely helpful. They solved the issue I was experiencing whilst working remotely quickly too. Superb service.
Olivia
Exceptional response times, proactive in delivering solutions, and are open and transparent in all forms of communication.
Jane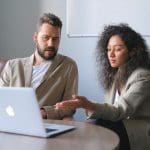 Use Our Knowledge To Your Benefit
IT Strategy & Consultancy
A partner that handles the full width of your IT gets a full view of your operations. And with over 25 years of expertise in supporting organisations' growth, we can help strategise yours from a technology standpoint.
Combining best practices and knowledge of those in your industry, we can help define your technology roadmap in line with business goals. More than just your business applications, we'll ensure all areas of your operations have the right IT requirements for your growth and are suitably protected.
And as individual requirements arise, we'll provide the specific IT consultancy elements an organisation may need.