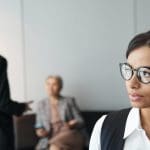 SharePoint Intranet Services
Microsoft SharePoint Intranets & Communication Sites That Deliver Collaborative Working
Tailored SharePoint Solutions From An Expert Intranet Partner
Enhance working and streamline communications through Microsoft SharePoint intranet services with Akita – a leading SharePoint development agency.
With a proven track record with leading brands and institutions, we deliver tailored SharePoint intranet services to meet a wide range of organisational challenges. Our comprehensive approach encompasses every aspect of implementation, from meticulous consultancy to seamless data migration and ongoing post-go-live support.
Whether your requirements call for a traditional intranet, a company-wide storage platform, a communication site, or a fully customised solution embracing Power Platform, we're able to assist.
Contact us today to initiate a discussion on how a Microsoft SharePoint intranet solution can elevate your organisation's efficiency and collaboration:
Discuss SharePoint Intranet Services
Speak to one of our SharePoint experts about intranet and communication site requirements:
Our SharePoint Intranet Services
At Akita, we take pride in our SharePoint intranet development team's ability to tailor each project to specific requirements and challenges.
We achieve this  through effective consultancy: engaging with stakeholders and scoping the project, ensuring we understand precisely what your organisation aims to accomplish with your Microsoft intranet solution or communication site. We'll then develop a solution that meets your needs now and that can scale for the future.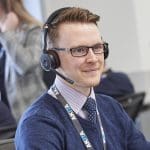 Our team possesses vast business experience, allowing us to suggest broader SharePoint Online, Power Platform and wider Microsoft 365 functionality that may benefit your organisation as you grow.
Our services also include establishing effective SharePoint security measures. From integrating Microsoft 365 security settings to configuring user access matrices, we ensure that only users with the right permissions can access files and information relevant to their position.
As part of making your SharePoint instance is both attractive and easy to use, we will also brand your intranet or communication site to keep the look and feel coherent with the rest of your brand. And we can deliver ongoing support of your intranet post-deployment with our managed support service.
Discover about the SharePoint solutions we've developed:
Case Studies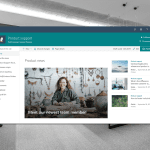 Benefits Of A SharePoint Intranet Solution
Microsoft SharePoint is the leading solution for creating company intranets and communication sites. Utilised by over 200 million users worldwide, SharePoint supports both office-based and remote users.
An intranet can be thought of as an internal-facing website. It's a central location for all information relating to an organisation's operations –  from useful template documents to training, to staff HR records and company policies.
They can also be used to share company culture and communicate values – the latest charity work or sustainability goals, for example. They can also support remote collaboration on files and projects.
Many organisations will find they have access to SharePoint through existing Microsoft 365 licensing. This makes it cost-effective to develop a new intranet in SharePoint.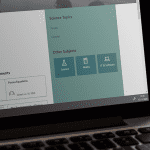 Microsoft Experts
SharePoint Intranet Solutions: Start A Conversation
Planning a new intranet solution? Get in touch to discuss your ideas with an expert:
Business Uses For SharePoint As An Intranet
Read blogs and case studies on the value of Microsoft 365 intranet solutions for functions within an organisation: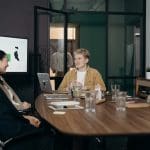 Smarter Internal Communications
Intranets are an effective tool for communicating internal information across a company and are a great way to a great way to keep all users engaged – particularly if the workforce is spread across a variety of locations
Setting up a SharePoint corporate intranet (or a communication site as part of a wider SharePoint setup) can be the ideal way to share key organisational announcements, policies, and employee notices.
Organisations can communicate in a variety of formats (news pages, links, images and videos) to get their message across – more effective and longer-term than email or other messaging solutions.
SharePoint as an intranet can also become the home of workplace calendars, holiday booking forms and resource scheduling tool, providing a truly centralised location for your organisation's operations.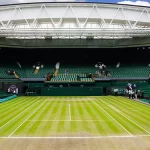 SharePoint Intranet Services
Case Study: SharePoint Intranet For The LTA
Read how we've developed a SharePoint internal communications solution for the Lawn Tennis Association: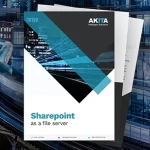 Intranet Solutions For Document Sharing
A SharePoint intranet can also be configured for storing files and documents. By pooling resources within SharePoint, an organisation can reduce duplication of effort and standardise output, creating efficiency gains in the process.
As a document or file management solution, SharePoint can support collaborative working on documents, allowing users to collaborate on Excel, Word, and PowerPoint files simultaneously. This reduces time spent on projects and reduces issues of version control.
SharePoint also provides organisations with 1TB of free cloud storage, making it the ideal solution to replace file servers.
Download White Paper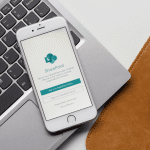 Microsoft 365 & SharePoint Integration
As a Microsoft solution, a SharePoint Online intranet can be configured to work seamlessly with Microsoft 365 applications such as Microsoft Teams or Dynamics 365 and your wider Microsoft tenant.
SharePoint makes live collaboration on Word, PowerPoint and Excel documents simple, with easy sharing and version control as well.
We also regularly develop Power Platform solutions alongside intranets as part of wider digital transformation projects. And a SharePoint intranet also makes the ideal location to host relevant Power Apps and Power BI reports that your organisation may rely upon.
Improve Your Organisation's Internal Communications
Centralise your business communications with a SharePoint intranet or communication site. See how with a SharePoint demo:
SharePoint Intranet Services FAQ
How Can I Get A SharePoint Intranet?
Many organisations will have access to SharePoint through their Microsoft 365 licensing. While organisations can try and develop an intranet themselves, we often find that the relevant structure and controls are not implemented, leading to user abandonment. This is why we recommend working with a SharePoint intranet developer such as Akita.
How Much Does A SharePoint Intranet Cost?
Our SharePoint solutions start from as little as £600. SharePoint intranet pricing then depends on the setup, level of functionality, integrations and any wider development required. For a no obligation quote, please get in touch:
Get A Quote
What Are The Different Types Of Intranet Sites That Can Be Created Using SharePoint?
Typically, an intranet can contain a team site (linked or unlinked), a communication site or a hub site. View more about the types of SharePoint site in our blog:
View
Can SharePoint Intranet Be Customised For My Organisation?
Yes and its encouraged for improved use and user adoption. We can configure your intranet based on your company structure, locations or function (HR, Marketing etc). We can also fully brand your SharePoint intranet to include company colours, logos and much more.
How Do I Control Access And Security On A SharePoint Intranet?
Access to SharePoint intranet - and data within it - is protected first by password (and additional Microsoft MFA if you choose). We can then construct a user access matrix that restricts access based on role or requirement. We can also link to any existing Microsoft 365 security setup an organisation may have (such as Azure AD).
Can SharePoint Intranet Be Integrated With Other Microsoft 365 products?
Yes. SharePoint links indigenously to applications including Microsoft Teams, Dynamics 365, Power Platform applications as well as the Office 365 suite. Each integration can add a wide range of business enhancements – our consultants will be happy to explain more on a demo:
Book A Demo
Do You Offer SharePoint Intranet Support?
Yes. While we will undertake ad hoc SharePoint intranet support projects, we find many organisations benefit from our SharePoint support managed service. Find out more:
View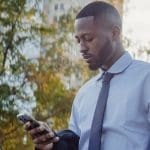 Developing Mobile-friendly Intranet Solutions
By default, all intranets built with SharePoint Modern Experience are mobile-device friendly, meaning that they can be accessed by users on the go without any loss of features or experience.
In addition, our SharePoint Online intranets can now be linked to Microsoft Teams, allowing users to access key information alongside messages, chats and calls – a truly unified communication solution.
View Our Work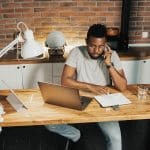 Support Remote Working With SharePoint Intranets
More businesses than ever have adopted a remote or hybrid working model due to advancements in technology and new capabilities for working outside of the office.
With this, has come a more diverse working environment however, it does become easier for staff to feel disconnected.
In order to keep all employees actively motivated, organisations need to keep the flow of information consistent across staff regardless of where they're based.
A SharePoint intranet can facilitate this through a shared area for general communications and company news. It also provides an area for collaboration across common files with real-time updates.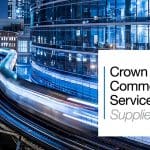 Expert SharePoint Intranet Partner
With over 20 years of experience in digital success solutions, Akita designs, develops and supports business intelligence technologies for organisations across the UK and internationally.
Our Microsoft SharePoint intranet serve organisations at all phases of their requirement and development, from first adoption through to global, multi-site intranet requirements.
And with in-house expertise in Microsoft Dynamics 365 and Power Platform as well, we can partner with your business to deliver advanced digital transformation solutions.
Discuss a new intranet or communication site requirement: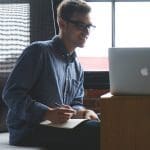 Microsoft SharePoint Intranet Services
Contact us
To discuss our SharePoint Intranet services please get in touch: