SharePoint communication site and intranet for the Lawn Tennis Association
The LTA is the national governing body for tennis in Great Britain. They have a diverse workforce operating from their elite training centre in Roehampton, London with mobile and regional teams working remotely across Great Britain.
The LTA had been utilising a legacy intranet solution for many years that it was hosting at its location. As time had gone on the platform had become slow and lacked the functionality of more modern intranet solutions. It also required an advanced level of technical knowledge to implement content changes and keep it up and running
As part of the LTA's goals of modernising its communication channels they wanted to develop a SharePoint intranet solution for colleagues to quickly find the information they needed. They also wanted to establish a digital way of colleagues recognising each other, while also engaging colleagues with the many benefits of working at the LTA. They also sought to empower colleagues to share their own work by utilising Yammer, so more colleagues had a greater awareness of the work carried across the business to Open Tennis Up.
Knowing that SharePoint Online functionality could support these goals, the LTA approached Akita to discuss a new intranet solution.
Custom Library Views & Smart Content Moderation
Following discussions with key stakeholders at the LTA, Akita's consultants developed a new SharePoint communication site and intranet to improve colleague engagement and enhance their communication channels.
Visually far more exciting than the previous intranet, the new SharePoint solution is designed to better support the needs of colleagues. Easily editable news sections mean that the site is kept up to date by its editors, and a smart approval system gives simple oversight for content moderators.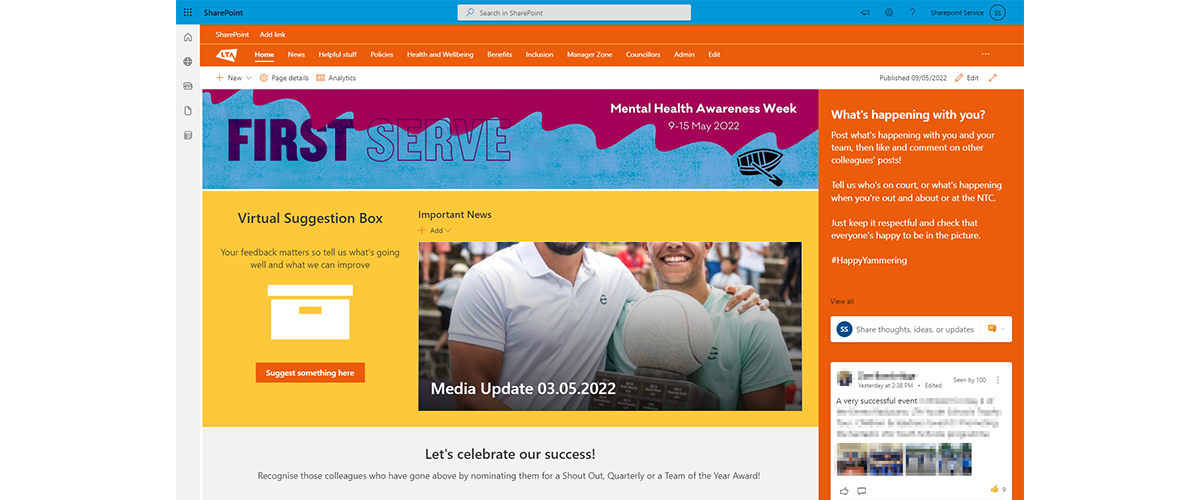 Various document libraries provide access to useful resources to support work, as well as a policy management solution for storing and updating policy documentation. We developed custom formatting for these document libraries on the user-facing end for a more visually interesting experience when browsing company information, while still providing SharePoint's advanced document management features in the background for content controllers.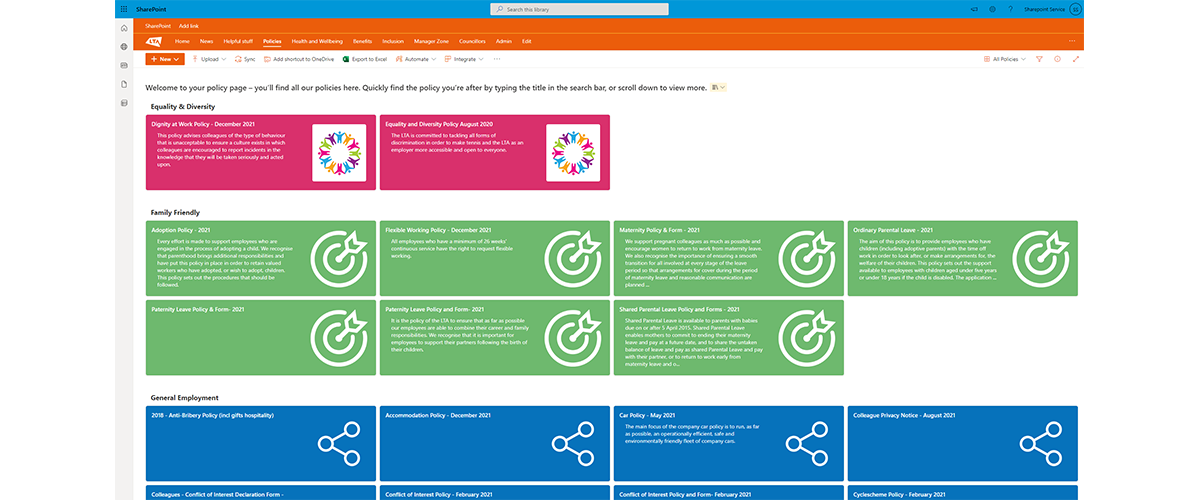 To meet the LTA's aims of celebrating colleague successes, we developed a Power Apps solution that allows colleagues to submit Shout Outs - positive feedback - on their colleagues which then appears on a custom social wall within the intranet communication site. Each of these Shout Outs can be 'liked' allowing for wider recognition of good work within their business.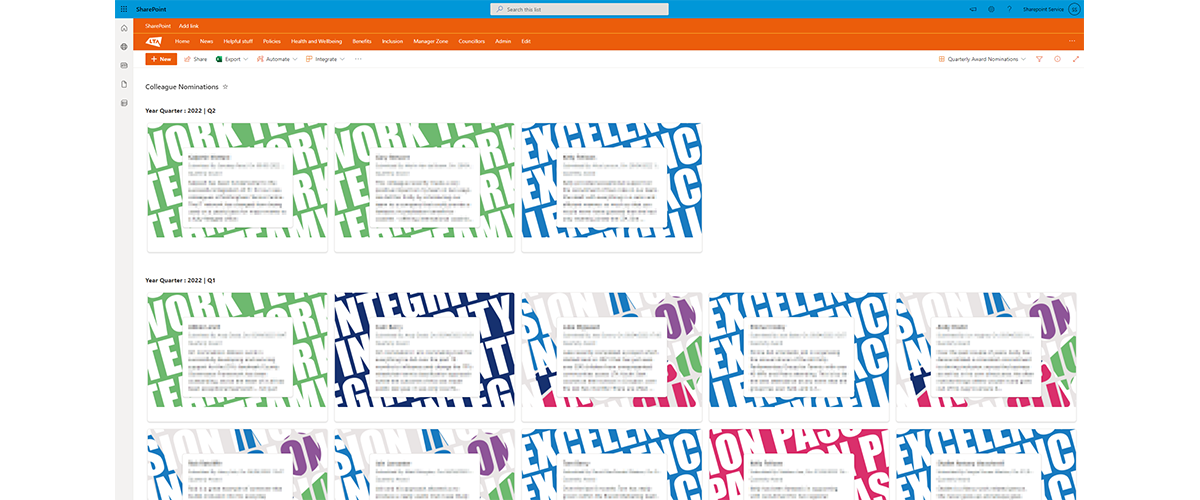 To promote Yammer, a special stream has been integrated into the intranet's homepage. Taking content from across the LTA, it aggregates the best posts made on Yammer and displays them to the whole business.
Alongside the development of the SharePoint solution, Akita's consultants also delivered relevant training to identified content editors on the site and its capabilities. This ensures that the relevant editors can update the platform as necessary.
Driving Increased Engagement
The deployment of the SharePoint communication site and intranet has been a huge success and has aided in improving colleague engagement at the LTA. Metrics indicate that the new intranet and communication site now attracts over 10,000 page views per month.
The new success celebration Power App and Yammer solutions have been warmly embraced by colleagues as tools to share and celebrate the work that they do to Open Up Tennis.
With SharePoint hosted in Microsoft's secure cloud, the LTA are now able to decommission the server hosting their old intranet, in turn providing a cost-saving in terms of its power and maintenance. And as licensing for SharePoint was already covered by their existing Microsoft 365 subscriptions, it was cost-effective to deploy across the whole business.
Moving Forward
Akita is building a long-term relationship with the LTA as we continue to deliver improvements to optimise their SharePoint communication site and support ongoing queries and developments.
We look forward to working with the LTA for years to come and continue to work with other sporting bodies for their SharePoint intranet requirements.
View more about our SharePoint intranet and wider development services: