Moving from a legacy data base solution to Microsoft Dynamics
Akita was approached by a telecoms company about an Access To Dynamics 365 migration, following the acquisition of a competitor.
Both organisations had been running legacy Access database solutions to manage their sales and customer records. A lengthy formatting process would have been required to bring the two databases together, both of which were eating up in-house server capacity. The legacy status of the software also meant that support and security was uncertain long-term.
In addition, the company was having issues with securely viewing the data within the Access databases when working outside of the local network. This made remote and on-the-go working extremely difficult
It was therefore determined the best way to proceed was to migrate data from Access To Dynamics 365.
Dynamics 365 Sales Implementation
Akita undertook a Microsoft Dynamics 365 Sales Professional implementation.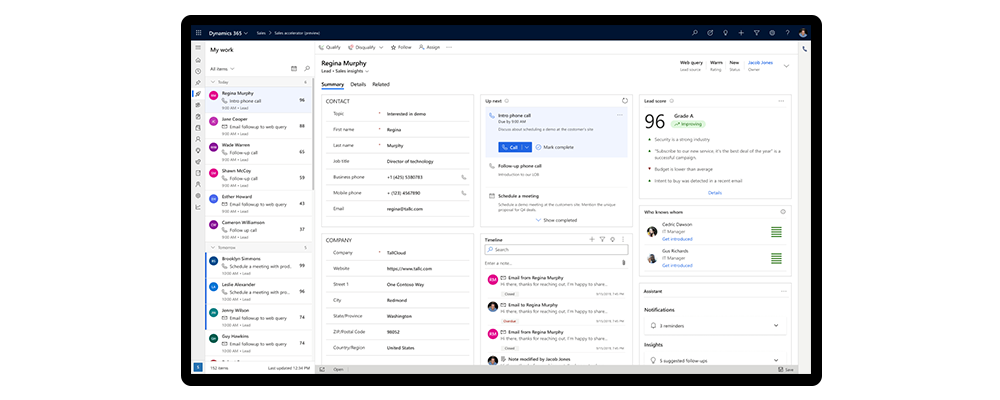 The project began with a cleansing process before migrating the Access data from both organisations to Dynamics 365. This ensured that the new CRM solution only held data that would be useful to the company while reducing the GDPR risk of holding legacy data.
Our consultants then worked with the company to help tailor Dynamics 365 Sales to a new working process that brought together elements of both the existing and acquired companies.
Successful Access To Dynamics 365 Migration
The resulting Dynamics 365 solution was a far more accessible and professional solution for managing leads and contacts. Gone were the risks of software depreciation, to be replaced with a more flexible system that could be accessed anywhere and that held greater Microsoft 365 integration possibilities.
In addition, the merging of data and tailoring of the Dynamics 365 Sales solution assisted with the internal politics of the take-over, ensuring that both sides felt they were shaping processes and procedures. This in part helped contribute to a sense of a new combined identity.
For more information about Access to Dynamics 365 migrations, or other Dynamics migration services, please get in touch: