Surpassing annual targets in just two months with a Dynamics 365 Field Service solution
Akita was approached by a leading specialist in electrical infrastructure projects to improve its existing field service management solution. Discover how we utilised Microsoft Dynamics 365 Field Service to transform operations.
Operating at scale
The company manages outsourced field teams undertaking thousands of infrastructure deployments across the UK. Workflows for these teams were being run from a combination of Microsoft Excel, iAuditor and Smartsheets.
Organising workloads from these three separate applications was resulting in a disjointed and inefficient workflow. Key details about installation projects were not being collected or logged as they should. This meant that the field team attending sites would find conditions that meant planned work could not take place, requiring rescheduling and increasing the time to project completion.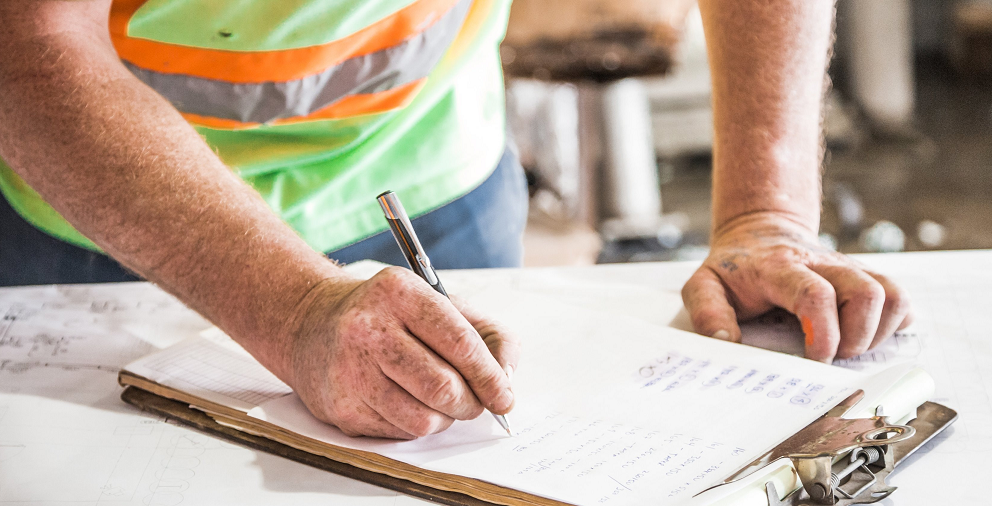 Managing multi-stage projects was also proving to be labour-intensive from an administration standpoint. Many manual checks were required to ensure one stage of work had been properly completed before moving on to another. This would then require further communication with the next set of field teams to arrange to get tasks completed.
A more practical solution was required to continue to deliver results at scale, and without hiring additional staff.
Implementing A Microsoft Management Solution For Electrical Infrastructure Company
Using Microsoft Dynamics 365 Field Service and Power Apps Portals, Akita was able to significantly streamline the process of scheduling field teams.
The initial collection of information ahead of an installation has now been turned into a self-service task. Submissions are taken via an easy-to-use, online portal that can be accessed via any web browser. Data then flows into the company's Dynamics 365 solution, resulting in a draft job being created. Only once all information has been correctly gathered can the job be created.
We have then provided field teams with access to the company's Dynamics 365 setup, but with highly-restricted access. This ensures that field teams can only the essential information needed for each.
The teams then complete the installation using the inspection functionality within the Dynamics 365 Field Service solution. This is essentially a questionnaire accessed via a mobile device that ensures the job has been completed in a standardized way that's compliant with both HSQE and electrical safety standards. Once the job has been completed, field teams upload this checklist along with images of the install to Dynamics 365 to confirm satisfactory completion.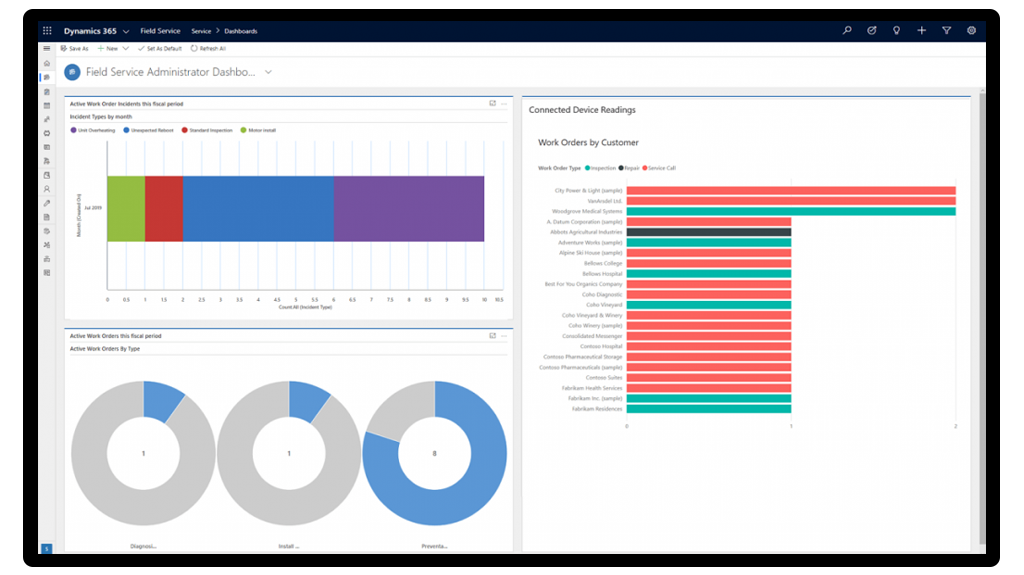 The Dynamics 365 solution assists with booking automation for multi-stage jobs. Only when field operatives on one stage of the job have provided all the details of its successful completion via the portal can the company's administrative staff then authorize the next phase to take place from Dynamics 365 Field Service, with the next stage requiring the same process. Progress can then be monitored from a central dashboard.
Efficiency Transformation Of Field Service Management
The field service management solution has radically improved the efficiency of operations.
Over one thousand installation projects were undertaken in the first six months after launch. All of this was managed by just four staff thanks to the streamlining and efficiency of workflows. Automated job booking now ensures what would have been days' worth of administration is achieved by Dynamics 365 without the need for a single human interaction.
The financial benefits of this new efficient workflow have also been startling, with the team able to achieve its annual target in just two months.
The company is now working with Akita to investigate other ways that workflows can be automated.
Discover more about our packaged Microsoft field service management solutions: