Improving the quoting process with a field sales CRM solutions
Akita worked with an organisation that was struggling with its field sales management process by implementing a more flexible field sales CRM solution.
The company uses field-based representatives to attend locations to quote against projects. Details were then being passed back to office-based staff to generate quotes.
While this process was supposed to provide a faster quoting process, there was often a  communication gap between the field and the office-based teams. Information was occasionally missing or was open to misinterpretation. The result was a delay to the quotes.
The volume of required quotes coming in from the field-based sales teams was also stretching the capacity of the office-based team. Due to an informal process for managing quotes, it was also proving difficult to keep track of what stage quotes were at. This was distorting the company's sales expectations, as the volumes of quotes were not returning the volumes of sales. When the team was able to process quotes at a more regular speed, it was placing adverse pressure on resources.
A better way of working was required.
Improving Field Sales Management
Akita began with consultancy to fully understand the pain points of the current process. Many of the issues faced were related to the delay in sales quoting. So a transformation of the business' processes was required to tackle this issue. It was determined a field sales CRM solution would meet the need.
Utilising Microsoft Dynamics 365 Sales and a Power App solution, Akita enabled the field sales team members to be able to generate quotes while onsite.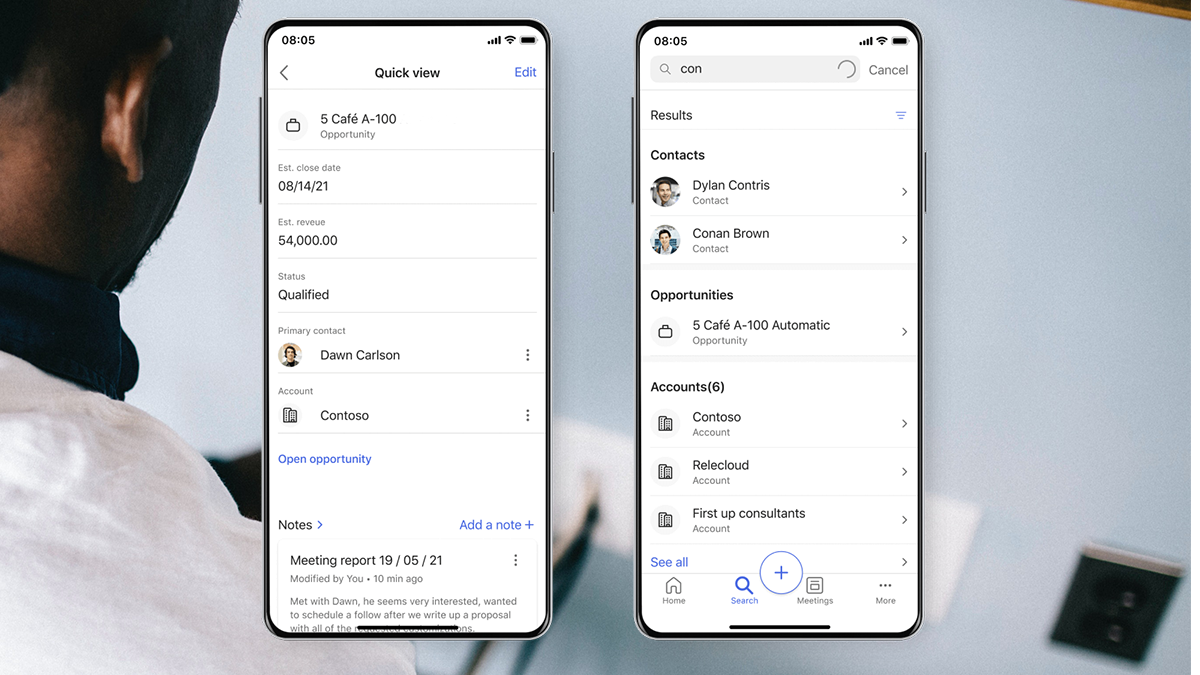 Using the custom-designed Power App field team members can create standardised sales quotes. This includes the ability to take and include photos of site requirements in the quote, providing a much clearer communication of the work scope required at each location. The Power App also integrates directly with the company's databases using a custom API to allow all information to be fed in remotely.
Dynamics 365 Sales then provides a better structure for the sales process. With clearly recorded stages between lead, opportunity, quote and sale, anyone within the company is able to see at what stage a requirement is at, so all sales quotes can be tracked and managed.
Full details of quotes and completed sales are also tracked within a sales report within Dynamics 365 Sales.
Business Results
The transformation of the field sales management process has significantly improved business performance.
Using the Dynamics 365 Sales and Power Apps solutions to generate quotes on site has reduced time to sale. This in turn has increased conversion rates as customers appreciate the more expedient service.
Faster quoting and improved conversion rates – all fully tracked by Dynamics 365 Sales - ensure that sales forecasting pipeline is more accurate. In turn, this allows the company to better manage its resources, reducing stresses on other parts of the business.
To discuss field sales CRM and management solutions, please get in touch: