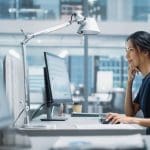 Microsoft's Portal Solution
Microsoft Power Pages
Discover Microsoft's low-code solution for customisable web experiences
Improve User Experience With Power Platform
Smarter Interactions With Power Pages
Microsoft Power Pages – the successor of Microsoft Power Apps Portals – is a low-code application for creating interactive websites and portal solutions.
From easy-to-use self-service customer areas and secure FAQ sections, through to employee rostering and holiday management systems, our solutions simplify processes to benefit both the end user and host.
As an experienced Microsoft Power Platform partner, Akita Intelligent Solutions has the in-house expertise to develop and deploy effective Power Pages solutions as standalone solutions or as part of a wider Dynamics 365 or SharePoint deployment.
Speak to one of our Power Platform consultants to discover how our solutions could streamline your processes
Create Engaging Web Experiences
Speak to an expert about Microsoft Power Pages for your organisation:
Power Pages – Explained
What Is Microsoft Power Pages?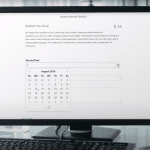 Microsoft Power Pages is an application that allows organisations to create engaging, professional web page interfaces. With the right developer on your side, the only limit to Power Pages functionality is your imagination.
Power Pages can be rolled out as a standalone solution, or can also be integrated with business processes and data sources such as Power BI, Excel, SharePoint, Dynamics 365, and more.
An evolution of Microsoft Power Apps Portals, the newer application comes with a range of additional features such as their new design studio that provides a fluid visual experience for creating and editing pages.
Find Out More
Power Platform Applications
Benefits Of Microsoft Power Pages
Affordable Professional Interface
Microsoft Power Pages Pricing
Microsoft Power Pages is paid for through 2 types of users; authenticated and anonymous.
Authenticated users are those who sign into your website using an identity provider such as their social media, or Azure AD account. Anonymous users are all other website visitors that enter as a guest.
Further to this, there are two payment plans available and your choice will depend on the number of users your website regularly receives. Microsoft offers a pay-as-you-go plan or a prepaid subscription for a set number of users which presents significant discounts if used optimally.
As a long-standing Microsoft partner, we are able to provide licensing at the same price as going direct to Microsoft.
Subscription Plans
Authenticated Users
£150.80
Per 100 users/site/month
Give authenticated users access to web pages
Access to authentication providers
Content delivery network support included
Dataverse storage included
Anonymous Users
£56.60
Per 500 users/site/month
Allow users to view web pages anonymously
Content delivery network support included
Dataverse storage included
Authenticated Users
£3
Per user/site/month
Only pay for the exact number of authenticated users who access your web page each month
Access to authentication providers
Content delivery network support included
Dataverse storage
Anonymous Users
£0.20
Per user/site/month
Only pay for the exact number of users who view your web page anonymously each month
Content delivery network support included
Dataverse storage
Microsoft Power Pages Solutions
What Can Power Pages Be Used For?
Microsoft Power Pages offers a wide variety of customer, partner and staff engagement options including:
Securely interact with your customers or partners. Allow them to submit questions, feedback or support requests, and securely view key details about contracts or agreements
Get a cost-effective, professional vending platform for your goods or services. Use Power Apps Portals to attractively display your products, then process payments with a third-party integrated payment system. Then sync data with Microsoft Dynamics or the Common Data Service to capture order details. Great for online shops or for sales at events.
Enable customer self-service to make your operations more efficient. Post explanations to commonly asked questions and provide access to documents and downloads that allow your customers or partners to help themselves.
Store key employee documents and host business automation solutions such as expense forms, mileage submissions and holiday requests that cut down on management requests and unnecessary emails.
Allow customers, partners or staff to book or reserve events, services or resources from a secure platform. Reduce resource conflicts and enable self-service that streamlines booking interactions.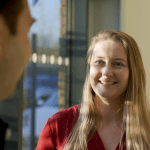 About Us
Akita Intelligent Solutions
We've been providing digital success solutions for over 25 years, and pride ourselves on our internal expertise.
Our expert Microsoft consultants develop tailored business transformation solutions with Power Platform applications for organisations worldwide. We focus on simplifying work processes to allow our clients to better serve their own customers.
And with our wider Microsoft SharePoint and Dynamics 365 expertise, we can offer complete service around your project requirements.
Speak to one of our experts about your requirements today: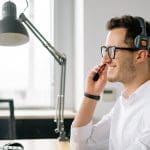 Speak to our consultants
Get In Touch
Discuss your organisation's digital transformation goals with us: