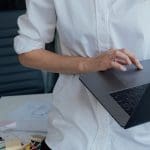 Microsoft SharePoint Document Management Systems
Discover Microsoft SharePoint's capabilities and features as a document management system (DMS).
Cloud File & Document Management With A SharePoint DMS Solution
A SharePoint document management system provides organisations with a smarter solutions for storing, sharing and collaborating on documents, saving organisations time and money.
Akita specialises in developing custom SharePoint document management solutions that are tailored to organisations' requirements. Whether your priorities are security, flexibility, or scalability (for growth or multiple territories) we can deliver.
Akita also handles all aspects of the migration process to your new document management system, ensuring a smooth transition to SharePoint.
Trust us to help you streamline your document management and take your organisation further:
SharePoint Document Management Solutions
To discuss your SharePoint document management system requirements and get a quote, please get in touch:
Video: About SharePoint Document Management Systems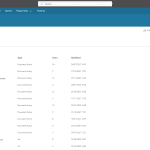 SharePoint Document Management Features
Microsoft SharePoint Online operates as a multi-functional software solution for document management and collaboration.
It allows businesses to store files in a more intelligent and structured way, with access to documents based on role and requirement.
SharePoint also makes use of advanced search options to find documents. Alongside a powerful search bar, meta-tagging of documents allows users to cut through folders and filter for documents by type or association (e.g. all documents relating to a particular company, or all documents marked as contracts).
Document management in SharePoint is also fully secure thanks to Microsoft's access control features. Access can be limited by Microsoft 365 user group or Azure AD security settings. Editing rights can also be restricted for 'read-only' access, while change logs of any editing performed in documents make SharePoint content management simple. We can also build in approval stages, which alerts managers to changes to documents for them to approve.
Akita has developed document management systems in SharePoint with a range of other features. Find out more in our case studies: 
View Our Work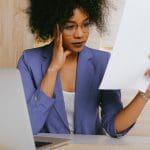 Benefits Of A SharePoint Document Management System
Remote Collaboration
Work concurrently with colleagues on documents, pitches and projects wherever you are
Workflow Automation
Manage document processing and automate the approvals process to get sign-off faster.
Compliance & Policies
Stay compliant by ensuring legal and regulatory documents are up-to-date with alerts for when reviews are due.
Simplify Search
No more hunting through file folders; with SharePoint content management files can found with ease with advanced search and meta-tagging functions.
Document Storage At Scale
A SharePoint document management solution comes with 10GB of storage included with most Microsoft 365 business licensing – more than enough for most organisations.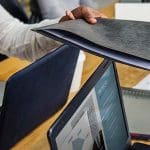 Document Management in SharePoint
Arrange A Demo
See how SharePoint can be used as an advanced document management system on a demo with our consultants:
Why Use SharePoint For Document Management?
A document management system is a software solution for centrally storing, managing and tracking files.
SMEs will typically use a file management solution (such as that found in Windows) for storing their documents and files. But as organisations grow, file managers can soon become overly complex. Important documents get lost in nests of folders and are undiscoverable with the basic search functionality available.
There's often no fixed architecture to a file manager either, meaning any user can move (or delete) files as they please. And sharing information outside of an organisation can become difficult, particularly if data is sensitive. This is where a SharePoint document management solution can be of benefit.
SharePoint is provided with most common Microsoft business licensing, enabling organisations to get 1TB of cloud storage at no extra costs (more than many dedicated servers). Hosted in the cloud, a document management system in SharePoint can be made available to all users no matter their location. And with Microsoft 365's advanced security features, it's a far more secure way to manage your sensitive documents than traditional file share setups. Discover more about the features of SharePoint as a document management system below: 
Industry Uses For SharePoint Document Management
Group and manage all related case materials and client information with advanced tagging.
Group and manage all related case materials and client information with advanced tagging.
Automate client documentation processing and store contracts and invoices securely.
Bring together project files and documents for compliance and make files easy to access on-site.
Store product documentation and orders and automate the upkeep of quality control reporting.
Store policy documents, claims and underwriting information.
Manage information on fundraising, track grant applications and store promotional resources.
Store lesson plans, resources and syllabuses by year group and surface content with advanced tagging.
An effective replacement for file servers
Microsoft SharePoint As A File Server
Included with Office 365 licences, SharePoint Online entitles organisations to 1TB of cloud storage at no extra charge, making it ideal to replace existing file servers
Download Our Guide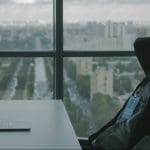 Microsoft Document Management: Always Available, Everywhere
SharePoint Online is cloud-based, hosted from Microsoft's advanced infrastructure. Hosting files in a SharePoint Document Management System means an organisation can collaborate on documents live in the cloud, supporting remote working practices and working on the go.
It also means individuals in that organisation can access any required templates, sales collateral, presentations, or images as they need them, and share them in and outside of the organisation securely with ease.
Document Control System: Enhanced Security
SharePoint offers a robust suite of features designed to enhance document control within a business environment.
It provides enhanced document tracking capabilities, allowing administrators to monitor access and changes made to documents; creating a comprehensive audit trail for security and compliance purposes.
Version control is another pivotal feature, enabling users to maintain document versions, ensuring data accuracy and facilitating tracking of changes over time.
Additionally, using SharePoint for document management offers precise access control, empowering administrators to define who can view, edit, or delete specific documents, safeguarding sensitive information and maintaining data integrity. SharePoint also has a convenient document check-in/check-out system, enabling users to prevent concurrent editing, thus avoiding conflicts and ensuring seamless collaboration. This feature ensures that only one user can edit a document at a time, enhancing data consistency.
Additionally, SharePoint supports in metadata management, allowing users to attach custom attributes to documents, streamlining organisation and facilitating efficient document retrieval through custom tags and properties.
All of these features align with Microsoft's wider security architecture, meaning broader 365 security groups can be applied to SharePoint for access and permissions.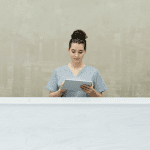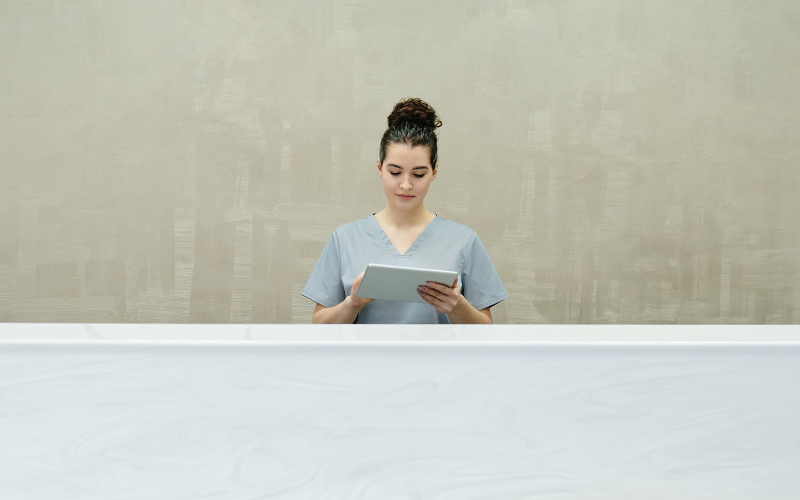 Case Study: Document Management System For Large Hospice Organisation
View more about how we've deployed a SharePoint document management solution for a hospice:
SharePoint Document Management FAQ
Can SharePoint Support Document Version Control?
Yes, SharePoint supports document version control, allowing you to track changes, revert to previous versions, and maintain document history.
What is the difference between SharePoint and OneDrive?
SharePoint is a collaborative platform for teams to manage documents and content, while OneDrive is a personal cloud storage service for individuals. Find out more in our blog:
View More
Is SharePoint good for records management?
Yes, SharePoint is well-suited for records management, with features like metadata tagging, retention policies, and compliance tools to help organisations effectively manage and secure their records.
Is SharePoint better than Dropbox?
A very common question. SharePoint and Dropbox serve different purposes. SharePoint is a robust collaboration platform for businesses, while Dropbox is primarily a file-sharing and storage service. Typically we find that Dropbox does not work for companies with more than 5 or 6 users. Akita has worked with a number of companies to migrate them from Dropbox to SharePoint Online:
View Case Study
Can I access SharePoint from my mobile device?
Yes, you can access SharePoint from mobile devices using the SharePoint mobile app or by accessing the SharePoint website through a mobile web browser. This allows you to view and collaborate on documents on the go.
What security features does SharePoint offer for document protection?
SharePoint offers robust security features, including access controls, permissions management, encryption, and information rights management. You can restrict access to documents and set up policies to protect sensitive data.
Can I integrate SharePoint with other Microsoft 365 apps like Teams and Outlook?
Yes, SharePoint seamlessly integrates with other Microsoft 365 apps like Microsoft Teams and Outlook. This integration allows you to share documents, collaborate with team members, and access SharePoint content directly within these applications.
How much does A SharePoint document management system cost?
Projects range in cost depending on the size of a system, if it's integrating with a wider SharePoint setup and whether assistance is required with file migration. A basic SharePoint DMS where no assistance with data migration is required can cost as little as £600.
Read More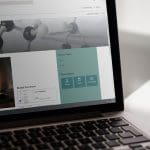 QuickStart SharePoint: Packaged Document Management Solutions
Our QuickStart packages offer a faster alternative to custom development, allowing organisations to adopt systems quicker.
Our QuickStart SharePoint packages come as a pre-configured setup, designed to suit the majority of organisations, and start at just £600. Our "Starter Site" package includes one branded SharePoint hub site and page, five departmental/subject sites, and standard libraries and navigation.
The idea behind our QuickStart packages is to implement systems with as little organisational disruption as possible and to do this, speed and simplicity are of the essence. Once a QuickStart SharePoint setup is deployed, we can scale and develop the system as required.
View more about QuickStart Sharepoint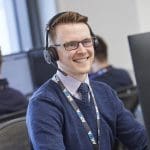 SharePoint Development With Akita Intelligent Solutions
Akita is a UK SharePoint expert and Microsoft Gold Partner. With over 20 years of experience in digital success solutions, we design, develop and support business intelligence technologies for organisations across the UK and internationally.
We provide end-to-end services for the creation of professional and scalable Microsoft SharePoint document management and library solutions.
As part of our process, we'll scope your requirements, then develop and structure your SharePoint instance to fit your operations. We'll take time to design and style your document management system in line with your company's website or branding.
And we can provide document management system training post-launch to ensure solution adoption.