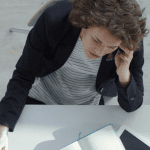 Microsoft Viva Sales
AI-powered sales tool to increase productivity
Automatic Content Generation & Meeting Summaries To Slash Sales Admin
Microsoft Viva Sales is a sales productivity solution. AI-powered, it's designed to cut through the administrative tasks of a sales role.
From the automatic composition of emails to tracking the quality of engagement, Viva Sales can radically improve the efficiency of your sales function.
Available for Microsoft Dynamics 365 and Salesforce, Akita can develop Viva Sales for your existing CRM solution or as part of a new deployment:
Experience Viva Sales
Get in touch to see how Viva Sales can cut admin out of your sales roles: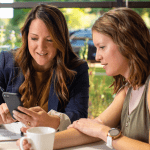 Automate The Things That Waste Your Time
Spend More Time With Customers
Data suggests that salespeople spend less than a third of their time actively selling and engaging with customers, with time is typically lost to follow-up notes, composing emails and updating CRM records.
Microsoft Viva Sales tackles the pain points of modern sales by taking these tasks and making them as quick to achieve as possible.
Integration is the key to the advanced functionality of Viva Sales. By centralising relevant data from platforms such as Microsoft Teams, Dynamics 365, Salesforce and LinkedIn Sales Navigator – all on one platform – Viva Sales is able to help sales teams have better, more informed conversations.
It can then allow sales teams to update your CRM system with Teams or Outlook and automate the taking of notes and booking follow-up actions.
Ultimately, Viva Sales encourages collaboration within sales teams, saving time on mundane reporting and organisational tasks and allowing salespeople to spend more time with customers and prospects.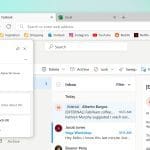 Transforming Sales
Microsoft Viva Sales Features
Save time on tasks: Automatically generate summaries of meetings held on Microsoft Teams and auto-compose emails
Linking communications and CRM: Personalised insights and recommendations: Recommendations based on customer interactions and sales data. This helps reps to focus on the most promising leads and opportunities.
Real-time collaboration: Achieve more together in Microsoft Teams. Co-author documents, message in real-time about pitches, and schedule meetings directly from the platform.
Intelligent sales coaching: AI-driven feedback for sales teams with personalised coaching and feedback to help them improve their performance. This includes insights on how to close deals faster, improve customer engagement, and how to better manage their pipeline.
Integration: Viva Sales integrates with other Microsoft tools, such as Dynamics 365 and LinkedIn Sales Navigator, to provide a unified platform for sales teams. Viva Sales can also be used with Salesforce where an organisation uses Teams and Outlook as well.
Partner For Microsoft Viva Sales
Sales Transformation With Akita
We're an expert partner for developing sales technologies. As such we can licence, deploy, configure and train teams in getting the most from Microsoft Viva Sales.
As Microsoft partners, we can develop your Microsoft SharePoint and Teams setups to help you maximise your use of these platforms – even converting Microsoft Teams into your phone system.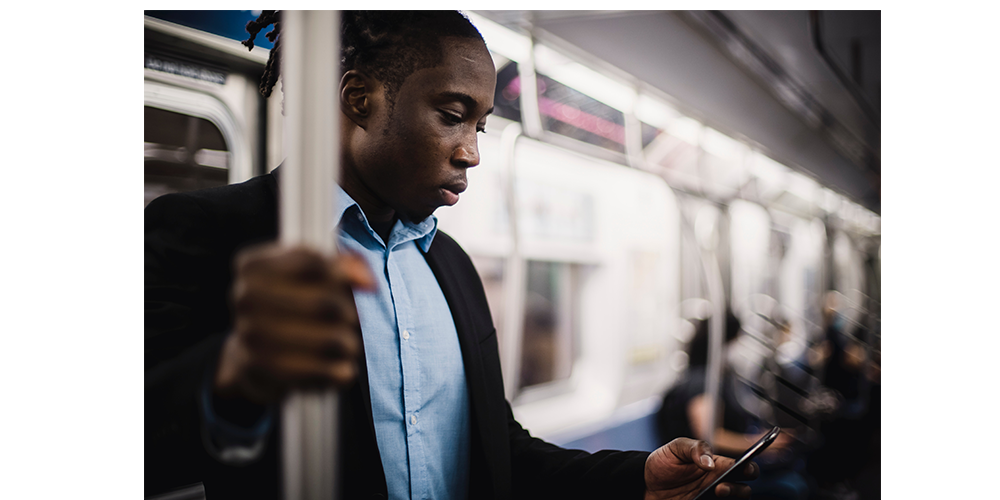 And our experts can help integrate your sales CRM so that your sales data works alongside your wider business systems, helping generate more accurate sales pipeline predictions and better business intelligence.
We can also provide a range of other wrap-around solutions for your sales function: on-the-go sales CRM apps, eForms for data capture at events, and wider solutions for marketing automation to name a few.
Microsoft Viva Sales FAQ
What Is The Microsoft Viva Sales Pricing?
Microsoft Viva Sales costs £30.20 per user per month. Akita can help obtain the required licensing and install the solution as well.
What CRM Platforms Does Viva Sales Support?
Currently, Microsoft Viva Sales is available for Dynamics 365 Sales and Salesforce.
How Can I Get Microsoft Viva Sales?
Viva Sales is available to download from AppSource and needs to be configured in Microsoft 365 to run with Teams and Outlook. Akita can undertake this as part of any deployment.
How Can I Get A Viva Sales Meeting Summary?
Viva Sales can generate meeting summaries in conjunction with any recorded Microsoft Teams meeting. When the meeting is recorded, Viva Sales will track details such as meeting attendees, brands mentioned, keywords or products, questions asked and any time periods mentioned in the call. It can also track customer sentiment, gauging how well a conversation has resonated with those on the call. All of notes will be output from the call as a Viva Sales meeting summary and can be logged to your CRM from within Teams.
Can You Deploy Microsoft Viva Sales With Dynamics 365 Sales?
Yes, we'll be happy to build in Viva Sales deployment as part of any Dynamics 365 Sales deployment. We can also install it for any organisation already using Dynamics 365 Sales or Salesforce. Get in for more:
Contact Us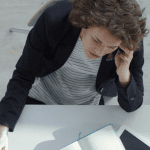 Interested in Microsoft Viva Sales?
Contact Us
Explore the potential of Viva Sales for your organisation with one of our consultants