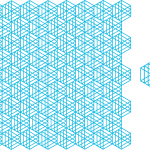 Microsoft Business Central Accounting Software From £4,750
Simplify Finance Management With Business Central – Microsoft's Accounting Software
Feeling the limits of accounting software such as Sage, Xero, or Quickbooks? Explore the finance management features of a Microsoft Business Central ERP solution – then discover its potential for your wider operations too.
With our packaged ERP implementation approach, organisations can transition seamlessly to Business Central accounting software in just a few days. With a professional team of ERP consultants, you can leave all of the necessary configuration and data migration to us
Discover the advantages of adopting Business Central for managing your finances:
Explore Business Central With Us
To discover the benefits of a Microsoft accounting solution, please get in touch:
Supercharge Finances & Operations With A Microsoft ERP Solution
We're here to help small and medium-sized businesses simplify their transition to modern cloud finance software. Our 'QuickStart' approach to Microsoft Dynamics 365 Business Central implementation makes this easy, cost-effective and accessible.
If you're looking to grow and transform your business in today's highly competitive market – while meeting the ever-evolving demands of your customers – our technologists and business experts are here to help transform your operations – starting with your finance operations.
Find out more about business transformation in our ebook: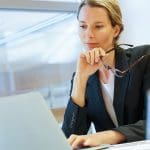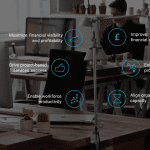 Business Central
Microsoft's Accounting Software Solution
Business Central tackles the pain points of accounting systems like Sage, Xero and QuickBooks:
Replacing underperforming accounting solutions

Aligning disparate business systems

Reducing manual processes

Simplifying financial reporting

Offering a secure, cloud-based system
Placing finance at the core of your operations, Microsoft accounting software can connect your teams with a single, intelligent, business management solution.
Discover more about all-in-one accounting & operations management: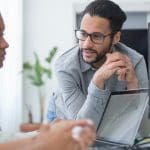 Business Central Demo
Video: Business Central's Capabilities For Finance Management
See how Dynamics 365 Business Central can work for your business accounting and finance managment:
Benefits Of Business Central Accounting Software
Our QuickStart BC packages promise stress-free delivery of a new finance solution in as little as five days. Start benefitting from: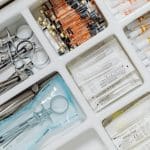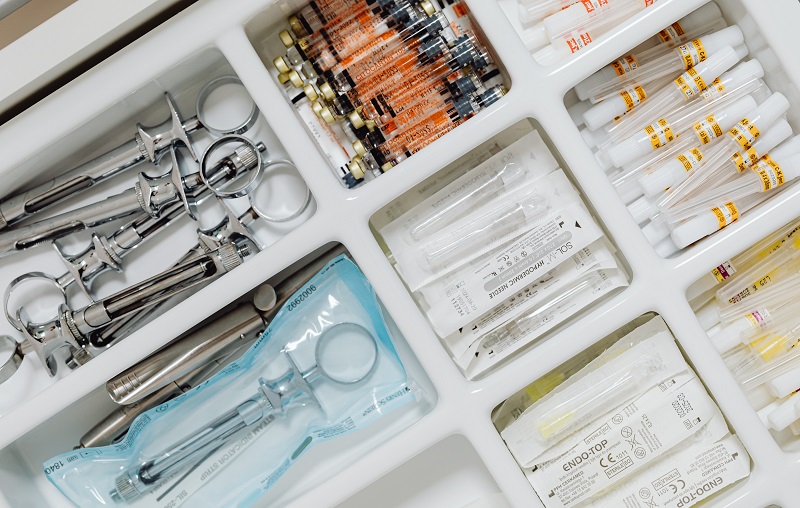 Case Study: QuickBooks To Business Central Migration
Deploying an improved finance solution for a medical resource supplier with a QuickStart implementation:
About Microsoft's Accounting Software Package
Microsoft Dynamics 365 Business Central is an all-in-one business management solution that helps companies connect their financials, sales, service, and operations to streamline business processes, improve customer interactions and make better decisions.
Combine multiple systems into a single, connected application—one that pulls together your business processes—to save your employee's time. Boost efficiency with automated tasks and workflows—all from within familiar Office 365 productivity tools like Outlook, Teams, Word, and Excel.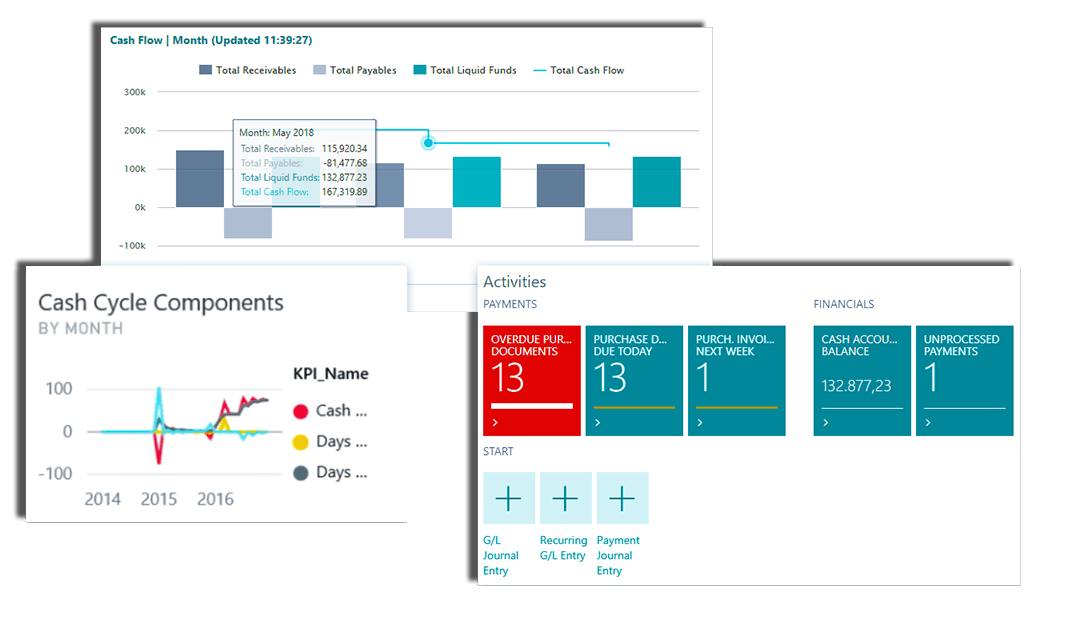 Using Microsoft accounting software, you get an end-to-end view of your business, with built-in intelligence when and where you need it.
Dynamics 365 Business Central puts flexibility at the core of your business, enabling you to start quickly, grow at your own pace, and adapt in real-time.
Features of Business Central For Finance Management
Business Central offers comprehensive features for accounts and finance management, exceeding the capabilities of SMB accounting platforms such as Sage and Xero. These include:
General Ledger
Sales and Purchase Ledger
Cost / Profit Centres
Journals, Allocations, Recurring
Direct Debit Collections
Recurring Invoices
Bank Reconciliation
Payment Reconciliation
Credit Control (With Automated Reminders)
Cash Flow Forecasting
Fixed Assets Tracking
G/L Reporting – Simple and Advanced
Deferrals/ Revenue & Expense Recognition
Budgets
OCR for Invoicing
VAT/ Making Tax Digital
Multi-currency
Bank integrations
PO capability
Project and department reporting
Automated Invoice processing
Invoice Approving
Real-time Finance Reporting With Business Central
Time-consuming and overly-manual reporting is a common problem among SME-focused accounts platforms. Business Central's up-to-the-minute reporting capabilities provide invaluable support to finance professionals.
Business Central's real-time reporting features empower CFOs and finance leaders with the most current insights needed to make informed decisions regarding budget allocation. With access to live financial data, Business Central equips finance roles with the tools needed to deliver faster, better-informed decision-making, giving organisations a more competitive edge.
Business Central's financial management functionalities enable meticulous scrutiny of revenue streams, expenses, and profitability in real-time. This capability grants businesses the agility to adapt strategies on the fly, ensuring resources are directed efficiently. Whether it's responding to sudden market shifts or optimising budgets for maximum returns, the immediacy of this data is incredibly valuable.
Furthermore, Business Central's integration capabilities of live financial data extends to banking data, providing live cashflow information from a central source.
With Business Central accounting software, organisations gain the agility required to seize opportunities and mitigate risks, ensuring that financial decisions are not merely data-driven but also timely and strategically aligned with the organisation's goals.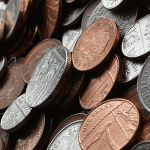 Business Central Accounting Software
See The Benefits Or Your Money Back
We've seen how quickly Business Central deployments transform the productivity of accounts departments. So if your organisation doesn't see improved working within 12 weeks, we'll refund the cost of your project.
Business Central Accounting Software In As Little As 5 Days
Day 1
New tenant will be created and your data added (using the information provided).
Day 2
Initial training in the basics of Dynamics 365 Business Central to give you a feel for the system.
Day 3
Thorough testing to ensure that your new Business Central system is configured correctly.
Day 4
Second phase training to provide you with a full understanding of your complete system.
Day 5
Final testing of your new system before getting it ready to go live.
Ongoing Managed Support Service
With our managed service support plan, you've got guaranteed assistance after the deployment of your Microsoft ERP package.
Our packages of banked time can be used for support issues, consultancy, change requests and training as you require them.
And with a guaranteed response within two hours for support issues (and typically much less), you can be sure we won't keep you waiting!
| Package - Typical User Count | Bronze - 1-3 Users | Silver - 1-10 Users | Gold - 11-20 Users | Custom - 20+ Users |
| --- | --- | --- | --- | --- |
| Break Fix Support - SLA Backed | 1 hour / month | 2 hours / month | 4 hours / month | X hours / month |
| Discounted Day Rate | N/A | 5% | 10% | XX% |
| Process & System Review | Annual | Bi-Annual | Quarterly | TBC |
| Pricing | £130 / month | £260 / month | £520 / month | £POA / month |
Package - Typical User Count

Break Fix Support - SLA Backed

Bronze - 1-3 Users

1 hour / month

Silver - 1-10 Users

2 hours / month

Gold - 11-20 Users

4 hours / month

Custom - 20+ Users

X hours / month

Package - Typical User Count

Discounted Day Rate

Package - Typical User Count

Process & System Review

Silver - 1-10 Users

Bi-Annual

Gold - 11-20 Users

Quarterly

Package - Typical User Count

Pricing

Bronze - 1-3 Users

£130 / month

Silver - 1-10 Users

£260 / month

Gold - 11-20 Users

£520 / month

Custom - 20+ Users

£POA / month
Business Central Licensing
£63.36 per user per month/
Provides a wide range of operational and management capabilities including:
• Financial Management
• Human Resources Management
• AI-Supported Forecasting
• Customer Relationship Management
• Project Management
• Supply Chain Management
• E-Services
• Warehouse Management and Inventory
From £7.20 per user per month.
Grants limited access to Business Central for light use requirements. Allows user to:
• Read data within Business Central
• Update existing data and entries in Business Central, such as previously created customer, vendor, or item records.
• Approve or reject tasks in all workflows assigned to that user (approvals and rejections only in records that Business Central Team Members can access).
• Create, edit, and delete a sales or purchase quote
• Create, edit, and delete personal information
• Edit job time sheets for approval
• Use the Dynamics 365 Power Apps/Power Automate
• Business Central Team Members application module may be customized with maximum 15 additional
tables .
Add Dynamics 365 Sales or Customer Service to Business Central from only £18 per user per month
Contact Us
Over and above our QuickStart package, Akita can work with you to tailor and extend your Business Central ERP system to meet bespoke or industry requirements. Can we can implement this at your chosen pace or phasing .
View the full deliverables of our QuickStart BC package and what it can do for your operations.
Business Central Add-On Packages
Build on Business Central's finance capabilities with the following functionality to enhance your operations:
Enhanced Sales Management
As part of our Business Central implementation, we can also provide you with 365 Lite for Sales.
Our bespoke and comprehensive sales CRM solution, it offers smarter ways to manage contacts and enquiries.
Mobile responsive, with on-the-go sales data that links back to Business Central, you'll be in a position to win more business.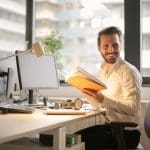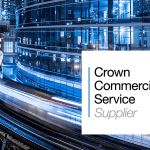 Business Central Accounting Software With Akita
With over 20 years of experience in digital success solutions, we design, develop, manage and support business intelligence technologies for organisations across the UK and internationally.
Our diverse industry expertise, combined with our deep understanding of Dynamics 365 and other transformative technologies, has enabled us to support our customers and realise their vision.
Our dedicated team of experts work in partnership with our customers, ensuring they optimise their IT investment every step of the way, from their "QuickStart" deployment to ongoing support and future enhancements.
And our solutions are recognised both in our Microsoft partner status and our listing as a Crown Commercial Supplier for Microsoft ERP services for UK national and local government.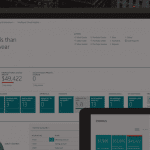 Micrsoft Business Central Accounting Software
Contact Us
For more information about a Dynamics 365 accounting solution, please get in touch: