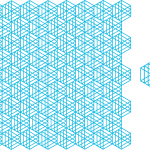 QuickStart BC
Microsoft Accounting Software From £4,750
BUSINESS CENTRAL | 
FIXED SCOPE | TRAINING | SUPPORT | GO-LIVE
| FIXED PRICE
QuickStart BC is the faster way to move your operations to Business Central and adopt a professional Microsoft accounting software solution.
Whether tired of an existing accounts system or looking for a new solution, Business Central can manage all areas of finance as well as wider operations.
Discover more about the potential of Microsoft's ERP solution:
Arrange A Demo Today
See how our fixed-priced Business Central packages can deliver simpler working:
Business Central
Supercharging Your  Operations With QuickStart BC
We're here to help small, medium businesses simplify their transition to the cloud with our modern approach to implementing business solutions. Our QuickStart approach to Business Central makes this easy, cost-effective, and accessible.
If you're looking to grow and transform your business in today's highly competitive market, while meeting the ever-evolving demands of your customers, our technologists – combined with our business experts – are here to help you on every step of your cloud transformation journey.
Read more about 'Supercharging Your Business' in our ebook: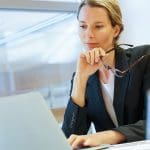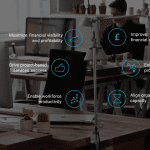 Business Central
Microsoft's Accounting Software Solution
Business Central tackles the pain points of accounting systems like Sage, Xero and QuickBooks:
Replacing underperforming accounting solutions

Aligning disparate business systems

Reducing manual processes

Simplifying financial reporting

Offering a secure, cloud-based system
Placing finance at the core of your operations, Microsoft accounting software can connect your teams with a single, intelligent, business management solution.
Discover more about an all-in-one accounting & operations management:
QuickStart BC – ERP Accounting Package
Transition To Smarter Working
Our QuickStart BC packages promise stress-free delivery of a new finance solution in as little as five days. Start benefitting from: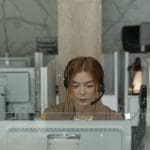 Case Study
Simplifying accounting and financial reporting with a Sage 50 to Business Central migration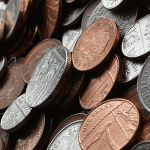 Our Guarantee
See The Benefits Or Your Money Back
We've seen how quickly Business Central deployments transform the productivity of accounts departments. So if your organisation doesn't see improved working within 12 weeks, we'll refund the cost of your project.
QuickStart BC - ERP Delivery Schedule
Day 1
New tenant will be created and your data added (using the information provided).
Day 2
Initial training in the basics of Dynamics 365 Business Central to give you a feel for the system.
Day 3
Thorough testing to ensure that your new Business Central system is configured correctly.
Day 4
Second phase training to provide you with a full understanding of your complete system.
Day 5
Final testing of your new system before getting it ready to go live.
Microsoft Accounting Software Package
Managed Support Service
With our managed service support plan, you've got guaranteed assistance after the deployment of your Microsoft accounting software package.
Our packages of banked time can be used for support issues, consultancy, change requests and training as you require them.
And with a guaranteed response within two hours for support issues (and typically much less), you can be sure we won't keep you waiting!
| Package - Typical User Count | Bronze - 1-3 Users | Silver - 1-10 Users | Gold - 11-20 Users | Custom - 20+ Users |
| --- | --- | --- | --- | --- |
| Break Fix Support - SLA Backed | 1 hour / month | 2 hours / month | 4 hours / month | X hours / month |
| Discounted Day Rate | N/A | 5% | 10% | XX% |
| Process & System Review | Annual | Bi-Annual | Quarterly | TBC |
| Pricing | £130 / month | £260 / month | £520 / month | £POA / month |
Package - Typical User Count

Break Fix Support - SLA Backed

Bronze - 1-3 Users

1 hour / month

Silver - 1-10 Users

2 hours / month

Gold - 11-20 Users

4 hours / month

Custom - 20+ Users

X hours / month

Package - Typical User Count

Discounted Day Rate

Package - Typical User Count

Process & System Review

Silver - 1-10 Users

Bi-Annual

Gold - 11-20 Users

Quarterly

Package - Typical User Count

Pricing

Bronze - 1-3 Users

£130 / month

Silver - 1-10 Users

£260 / month

Gold - 11-20 Users

£520 / month

Custom - 20+ Users

£POA / month
Business Central Licensing
£63.36 per user per month/
Provides a wide range of operational and management capabilities including:
• Financial Management
• Human Resources Management
• AI-Supported Forecasting
• Customer Relationship Management
• Project Management
• Supply Chain Management
• E-Services
• Warehouse Management and Inventory
From £7.20 per user per month.
Grants limited access to Business Central for light use requirements. Allows user to:
• Read data within Business Central
• Update existing data and entries in Business Central, such as previously created customer, vendor, or item records.
• Approve or reject tasks in all workflows assigned to that user (approvals and rejections only in records that Business Central Team Members can access).
• Create, edit, and delete a sales or purchase quote
• Create, edit, and delete personal information
• Edit job time sheets for approval
• Use the Dynamics 365 Power Apps/Power Automate
• Business Central Team Members application module may be customized with maximum 15 additional
tables .
Microsoft Dynamics Accounting
About Microsoft's Accounting Software Package
Microsoft Dynamics 365 Business Central is an all-in-one business management solution that helps companies connect their financials, sales, service, and operations to streamline business processes, improve customer interactions and make better decisions.
Combine multiple systems into a single, connected application—one that pulls together your business processes—to save your employee's time. Boost efficiency with automated tasks and workflows—all from within familiar Office 365 productivity tools like Outlook, Teams, Word, and Excel.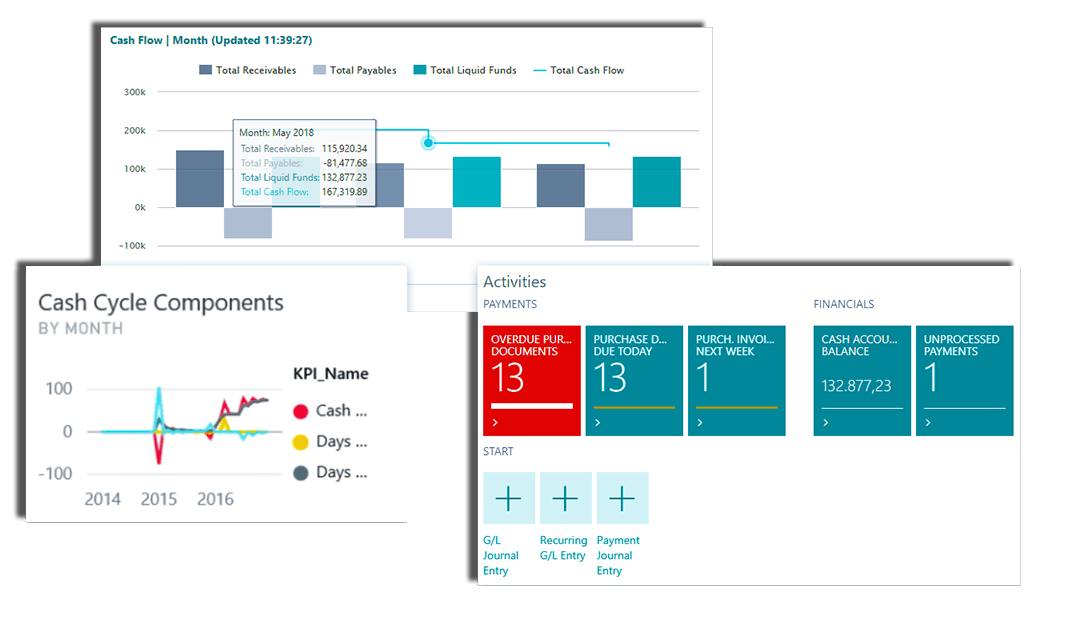 Using Microsoft accounting software, you get an end-to-end view of your business, with built-in intelligence when and where you need it.
Dynamics 365 Business Central puts flexibility at the core of your business, enabling you to start quickly, grow at your own pace, and adapt in real-time.
Together we will work with you to tailor and extend the application to meet your bespoke or industry-specific needs – at a pace your organisation demands.
View the full deliverables of our QuickStart BC package and what it can do for your operations.
Microsoft Accounting Software Package
Business Central Add-On Packages
Enhance the capabilities of Business Central with the following functionality options:
Sales CRM
Enhanced Sales Management
As part of your QuickStart BC package, we'll also provide you with 365 Lite for Sales.
A comprehensive sales CRM solution, it offers smarter ways to manage contacts and enquiries.
Mobile responsive, with on-the-go sales data that links back to Business Central, you'll be in a position to win more business.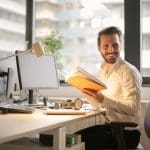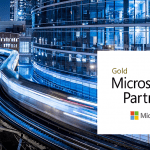 Microsoft Dynamics Accounting
About Akita Intelligent Solutions
With over 20 years of experience in digital success solutions, we design, develop, manage and support business intelligence technologies for organisations across the UK and internationally.
Our diverse industry expertise, combined with our deep understanding of Dynamics 365 and other transformative technologies, has enabled us to support our customers and realise their vision.
Our dedicated team of experts work in partnership with our customers ensuring they optimise their IT investment every step of the way, starting from their "QuickStart" deployment through to ongoing support and future enhancements.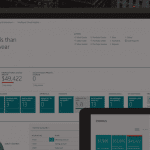 Microsoft Accounting Software Package
Contact Us
For more information please get in touch: