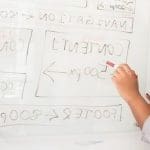 Microsoft Dynamics 365 Training Services
Expert advice and instruction from qualified Microsoft Dynamics experts
 Comprehensive Dynamics 365 Training Services For Business
As leading developers of Microsoft ERP and CRM solutions, our seasoned consultants go beyond delivering exceptional Dynamics 365 solutions; we also specialise in providing expert training tailored to suit any organisation's needs.
Our training services cover a wide spectrum, from guiding users through simple lead logging processes to empowering management with advanced skills, such as creating custom reports. With our in-depth Dynamics 365 and Business Central training, your team will harness the full potential of your Microsoft Dynamics investment, unlocking newfound efficiencies and insights for your business.
Let our dedicated experts equip your organisation with the CRM and/or ERP knowledge needed to propel your productivity. Whether you're a small operation or a large corporation, our flexible training approach ensures that every participant gains the relevant skills and confidence to navigate Microsoft Dynamics 365 with proficiency and confidence.
Discuss Microsoft Dynamics 365 Training
To arrange Dynamics 365 and Business Central training for your organisation please get in touch:
About Our Microsoft Dynamics 365 Training
Each training session we conduct is tailored to the specific needs of Dynamics 365 users.
Before a session, we work with stakeholders to determine what they want to achieve from training, the perceived knowledge gaps, and how the success of the session can be measured.
We then shape our training based on the nature of the Microsoft CRM or ERP setup and the job roles of the users we'll be training.
At the end of Dynamics training, we provide material for users to refer to based on the areas covered. We then process user feedback to determine if there's any area for improvement in the Microsoft Dynamics setup to further assist users.
Our tailored Dynamics training can cover the usage of the following modules: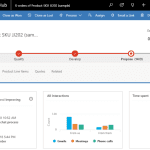 We can also provide training for SharePoint and Power Platform applications. Training takes place in whatever way is most convenient for the user, whether that be at the organisation's location, at our offices, or via video conference.
Training In Microsoft's ERP System
Business Central Training Services
Business Central training is essential for the effective utilisation of Microsoft's ERP solution.
Our training spans various aspects of operation, including navigation and the user interface to help users get familiar with the platform.
The training can be tailored to role and system functions. Financial management training for Business Central enables users to handle transactions, manage accounts, and generate financial reports. Sales and customer management training focuses on efficiently managing sales orders, quotes, and customer interactions. Meanwhile, purchasing and vendor management training equips users with skills for creating purchase orders, handling receipts, and managing vendor information.
Our Business Central training can also cover inventory and warehouse management, teaching users to track item availability and streamline warehouse operations. And for manufacturing businesses, we can cover production orders and capacity planning.
With effective Business Central training, your business will be empowered with increased ERP user adoption and utilisation, maximising productivity.
...very knowledgeable and explained things in a way we could all understand.
Professional & Friendly Dynamics 365 Training
Our consultants support organisations in training both users and management to be proficient in using Microsoft Dynamics. To discuss a bespoke training agenda, speak to one of our experts:
Get In Touch
Benefits Of Dynamics 365 Training For Users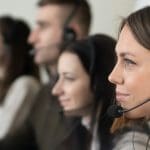 Enhanced Efficiency
Get all your team using best practices and the most efficient workflows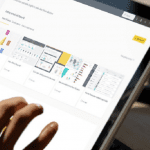 Improve Business Intelligence
Help team members to understand the data available to them - and how to use it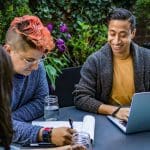 Experts In Fields
Ensure those with specialist roles know how to get the best from Dynamics 365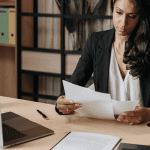 Finance Management
Bring finance staff up to speed with the finance capabilities of Dynamics 365 and Business Central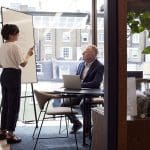 Tailored Dynamics 365 Training
Dynamics 365 Training For Management
When it comes to Microsoft Dynamics 365, it can be management that needs help as they use far more of the functionalities available. For users to be able to work on the system effectively, management first needs to know how to do their bit.
Microsoft Dynamics 365 training for management can be conducted in groups or on a one-to-one basis, and refined to the areas of business that managers are responsible for. Training can be generalised or cover specific tasks, such as how to perform reporting from Microsoft Dynamics or Business Central and how to review and process data.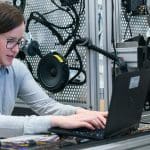 Hypercare & Support
Ongoing Dynamics 365 Training & Support
Once a training session has been run, we can provide ongoing remote support for staff using Microsoft Dynamics 365.
This will allow them to submit any 'how-to' questions they may have, or get instructions on how to set up specific reports.
Should their requirements change as their skills improve, we can assist with more advanced reports and dashboards.
For more information, visit our Microsoft Dynamics 365 managed support page:
More About Support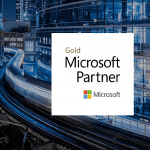 Microsoft Dynamics 365 Training UK
About Akita Intelligent Solutions
We're a trusted Microsoft CRM partner to organisations across the UK and internationally, delivering bespoke solutions to meet business needs.
With a 25 year heritage of digital success solutions, our consultants design, develop, manage and support Microsoft Dynamics setups for a multitude of organisations from a range of industries, all with individual requirements.
Our team of experts are experienced in creating Dynamics solutions that make a real difference to organisational growth. Their expertise is recognised not only by the customers we support but also by Microsoft; clear in our Microsoft Gold Partner status.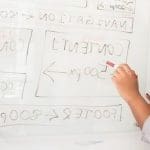 Microsoft Dynamics 365 Training UK
Contact Us
Speak to one of our experts to discuss Dynamics 365 user training plans and requirements