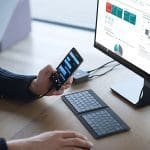 Microsoft CRM & ERP Development
Microsoft Dynamics Development Services
Discover our method for delivering projects on time and within budget every time
Development & Consultancy For Microsoft Dynamics
Trust your Microsoft ERP or CRM development project to a proven Microsoft partner.
From the development of new tenants to the expansion or upgrade of existing instances, our Dynamics developers can ensure the success of any project.
And due to our extensive knowledge surrounding wider Microsoft 365 solutions, we also guide organisations on further integrations to increase functionality and add value.
For more about our Microsoft Dynamics development services please get in touch:
Speak To A Dynamics 365 Developer
To discuss a Microsoft Dynamics development project, please get in touch:
Microsoft Dynamics 365 Development
What Do We Develop?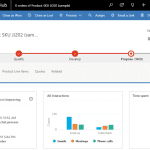 Our Development Technique
Microsoft Dynamics Development Process
We follow an Agile project management methodology, which we've found to be the most effective approach for delivering Microsoft Dynamics projects. (For more information on this approach please see our Project Management page).
From the outset of any CRM or ERP development project, we first take time to understand individual organisational needs and aspirations for the outcome of the implementation. This ensures we have a good idea of what the organisation wants to achieve with their new system, and in turn, makes it easier for us to help make that happen.
What is Dynamics 365?
Understanding Microsoft Dynamics
Our Step-By-Step Method
Microsoft Dynamics Implementation Approach
Always helpful and easy to deal with! Very happy.
Case Studies: Microsoft Dynamics Development
Our Dynamics 365 developers are well-versed in delivering projects on time and within budget. Take a look at some of our CRM and ERP projects:
View Projects
Microsoft Dynamics Development Services
Post-Implementation Support
Our hypercare is in place to ensure organisations are continually getting the most out of their Dynamics 365 setups.
Our experts will engage and train users; ensuring they're confident in using Dynamics 365 and have the right knowledge based on their role. We'll also typically identify a 'super user' – someone with a natural flair for Dynamics 365 – and guide them to become the organisation's own in-house 'how to' expert.
We also run senior management training and hypercare, including how to set up automatic reports and Power Bi visualisations.
And with our ongoing support offering, there's someone on-hand for additional technical and 'how-to' queries, as well as further development requests, with a guaranteed response time.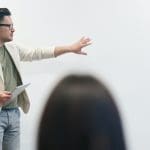 Keeping Development Simple
Straightforward CRM & ERP Development
We develop functionality in sprints, providing updates as each stage is finished. Any specific requirements will be addressed with expert guidance and our consultants will work to implement these as seamlessly as possible.
Once a Dynamics 365 project is ready for implementation we'll provide a 'sandbox' as an area to safely test the new setup. This allows us to fix any bugs or discrepancies in the unlikely event that any emerge, and also enables the end user to confirm they're happy with the final setup.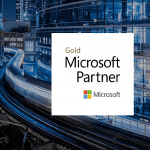 About Us
Dynamics 365 With Akita
With over 25 years of experience in digital success solutions, we design, develop and support business intelligence technologies for organisations across the UK and internationally.
We've supported major organisations around the world with their Microsoft Dynamics development needs, with CRM and ERP development services spanning a broad range of industries and functional requirements
With expert knowledge of both Microsoft Dynamics and wider business processes and best practices, we're perfectly placed to help you get the most from your project.
To speak with a Dynamics 365 developer, please get in touch: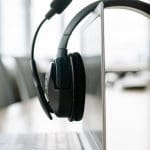 Speak To One Of Our Experts
Get In Touch
Speak to one of our consultants to discover more about Microsoft Dynamics development