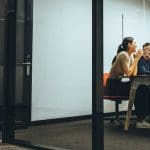 Microsoft SharePoint Development Services
Expert SharePoint developer creating solutions for workplace collaboration and process efficiency
Professional Microsoft SharePoint Development Company
Akita is a leading Microsoft SharePoint development company renowned for delivering outstanding SharePoint solutions to major brands and institutions across the UK and internationally.
We focus on delivering solutions that drive organisational improvements. With a team of expert SharePoint developers, we cater to both SharePoint Online and SharePoint On-premise requirements, tailoring our approach to meet organisational needs.
Our team is also highly experienced in transitioning organizations from legacy versions of SharePoint to cutting-edge cloud solutions. And they do it all to the timeframes and budgets dictated by our customers.
To discuss how our Microsoft SharePoint development services can elevate your business to new heights, reach out to our team of experts today. Let's embark on a transformative SharePoint journey together.
To discuss our Microsoft SharePoint development services with an expert, please get in touch:
Discuss Your SharePoint Requirements
Speak to one of our consultants about SharePoint development today:
About Our SharePoint Development Services
We work across industries with organisations of all sizes, developing SharePoint instances to meet business transformation challenges.
Our SharePoint experts take the time to thoroughly scope your requirements to best understand the setup you need. Once we agree an approach, we'll deliver your development project to meet your success.
With broad in-house business applications expertise, we have the tools to enhance your SharePoint project with Power Apps and Power Automate capabilities. We can also integrate wider Microsoft 365 solutions or link to third-party business applications.
And once you're ready to go live, we deliver both hyper-care at launch and post-go-live support as required.
Discover more about the solutions we offer: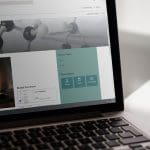 Our SharePoint Development Methodology
Our SharePoint developers approach projects with an Agile development methodology.
Rather than draw all stakeholders into the entire length of a project, we break down requirements into short development 'sprints'.
Each sprint represents a limited period of intense development, and will only involve the relevant stakeholders for that development area. This enables SharePoint development projects to be completed quickly, minimising the time commitments required from staff members.
Every project will include consultancy to establish functional requirements, along with stakeholder engagement (as required) to indicate how SharePoint can improve organisational processes.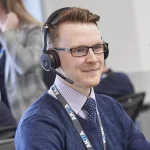 Our Microsoft Expertise
We're a leading UK development company. Our services are based on years of combined experience among a team of experts to ensure you receive a SharePoint solution built in line with both best practices, as well as your organisational requirements.
This includes the correct setup of information hierarchy in hub, team and communication sites, as well as SharePoint forms and business process automation solutions.
We'll also establish and implement the required SharePoint permissions and security for your instance, making sure you have a solution that's made to last.
Once the functional side of your new setup is complete, our SharePoint developers ensure it has an attractive user experience (UX) as well. We'll brand and colour-match your SharePoint setup to fit your organisation's identity, guaranteeing that your SharePoint solution is a visually-appealing solution.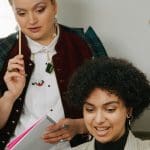 Expert SharePoint Development Company
SharePoint Case Studies
Find out more about our SharePoint development services with our work: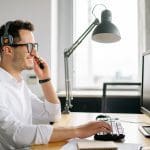 Wider Microsoft 365 Development
For organisations fully embracing digital transformation, we can help to realise your goals through the development of wider Microsoft 365 products.
SharePoint Online can act as the backbone to a range of solutions such as Microsoft Teams and Power Apps. With the help of our consultancy to fully understand the capabilities of these applications, we can develop solutions to deliver greater working efficiency and flexibility across your organisation.
SharePoint Development FAQ
What SharePoint Development Services Do You Offer?
Our SharePoint development services include custom SharePoint solutions development, SharePoint consultancy, SharePoint migration services, SharePoint training and ongoing SharePoint support and maintenance.
What Is Your Process For SharePoint Development?
Our SharePoint application development process typically involves a consultancy phase, followed by solution design, development and testing. We'll then move on to deployment, required licensing and training. Ongoing support and maintenance can also be.
Do Your Offer Modification And Expansion Work As Part Of SharePoint Development Services?
Yes, we develop new functionality into existing SharePoint solutions. We can also integrate Microsoft Power Apps and Power Automate features to enhance your setup.
How Long Does SharePoint Development Typically Take?
Our SharePoint application development varies depending on the complexity of the solution being developed, the depth of integrations and the engagement we get from the customer. If time is a factor our packaged SharePoint deployments can be ready little as a few weeks. View more:
QuickStart SharePoint
Can You Integrate With Other Systems As Part Of SharePoint Development Services?
Yes, our SharePoint solutions can be integrated with wider Microsoft and third-party systems such as CRM systems, ERP systems and wider applications as part of our development services.
Do You Offer Post-Development Support And Maintenance?
We offer ongoing support and maintenance for SharePoint solutions, including bug fixing, security updates, performance tuning, and feature enhancements.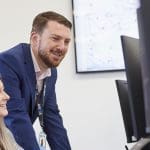 About Akita Intelligent Solutions
Akita Intelligent Solutions is a leading business transformation company. Working with organisations across the UK and internationally, our SharePoint developers deliver solutions that meet a range of business transformation requirements.
With broad expertise in Microsoft technologies, we're able to support wider project requirements relating to Dynamics 365, Power Platform, Azure and more. We can even deliver ongoing managed IT support via our sister division.
Whatever your organisation's challenges, we can apply strategy and solutions to meet and overcome them.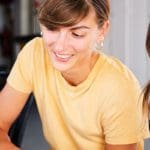 Microsoft sharepoint development company
Speak To Our Experts
Discuss business requirements with one of our SharePoint developers today: