Field operations management is a complex and time-consuming area that can be streamlined with the use of field service management software.
We compare Dynamics 365 Field Service vs simPRO as two of the top field service management platforms, discussing the pros and cons of both.
Typical client size
simPRO specialises in supporting small to medium-sized businesses meaning the service works well for companies who face a less intense demand. Whilst Dynamics 365 Field Service can handle this smaller demand in an effective manner, the service does commonly receive business from large clients too, owing to its capacity.
Deployment and Platforms
Both platforms allow for on-premise and cloud deployments, however, the cloud option is the most appropriate option for both. Both are cloud-based platforms, meaning there would be no advantage to an on-site setup, the only difference being the additional infrastructure needed. Both platforms support all three leading platforms: Windows, Mac and Linux.
Comparing Dynamics 365 Field Service vs simPRO regarding deployment, cloud-based deployment emerges as the most appropriate option for both solutions. Businesses can enjoy a streamlined and efficient field service management experience, enabling them to focus on delivering exceptional service and achieving their business goals. The cloud-based approach aligns with the demands of modern businesses, allowing them to harness the power of technology to drive productivity and customer satisfaction.
Adaptability
One of the key advantages of Dynamics 365 Field Service vs simPRO is its versatility in catering to diverse business needs. Whether it's a small operation or a large enterprise, Dynamics 365 can seamlessly adapt to meet the specific requirements of each business.
For small businesses, the focus may be on efficient inventory management to ensure that the right parts and resources are available when needed. Dynamics 365 offers robust inventory tracking, inspection capabilities and management capabilities, allowing smaller businesses to optimise their resources and reduce operational costs.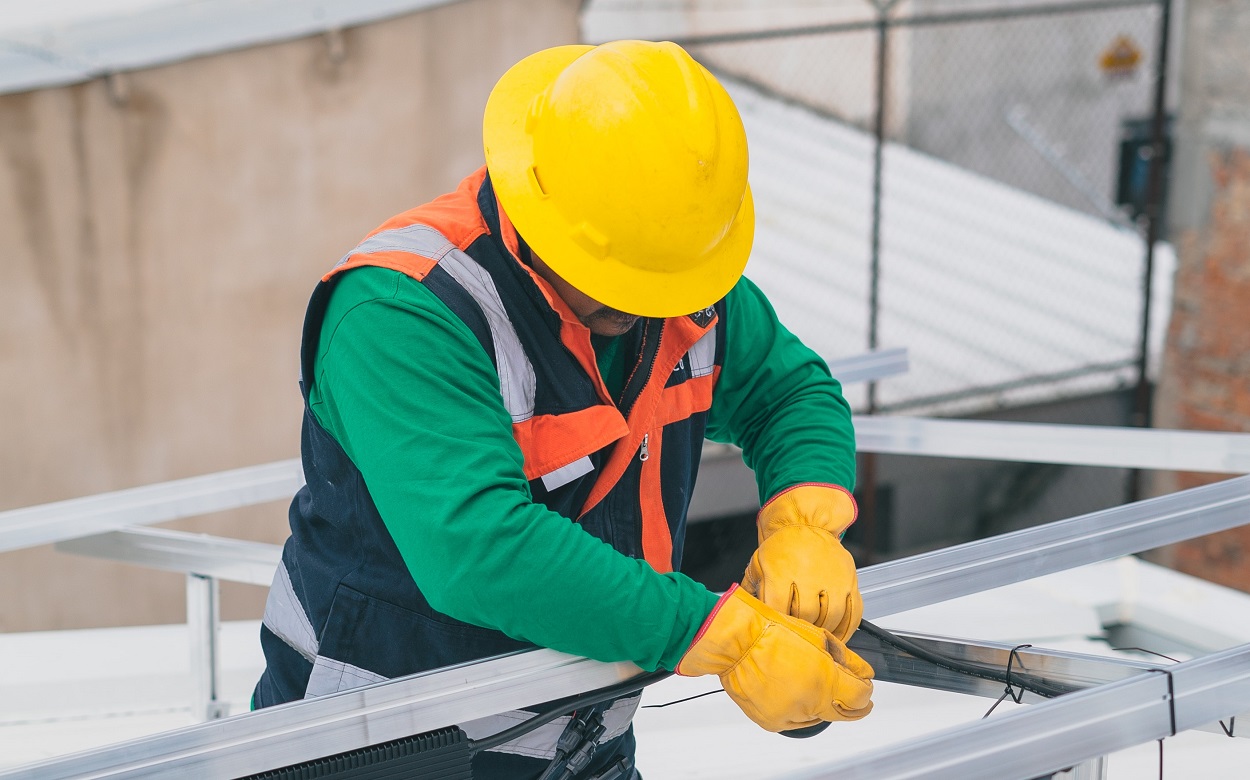 Integration
simPro is a standalone solution. It does offer integration with a wide number of other software platforms, though there are limits to functionality in some cases.
Dynamics 365 Field Service is part of the broader Microsoft ecosystem, which offers a wide array of integrated business applications and tools. This integration potential allows for a cohesive flow of data and processes across different departments, such as finance, sales, customer service, and field service. The seamless integration fosters better collaboration among teams, streamlines workflows, and enhances overall organisational efficiency.
Cost
When comparing Dynamics 365 Field Service vs simPRO in terms of cost considerations, it's important to look at various aspects that can impact the total cost of ownership.
Both offer subscription-based licensing. Licence costs are comparable, though Microsoft Dynamic 365 Team Member licences are also available that are heavily discounted for occasional Dynamics 365 Field Service users.
Both platforms may require customisation as part of the deployment, though packaged Dynamics Field Service deployments are available. Arguably there are more organisations customising and supporting Dynamics 365 Field Service, so there's more price flexibility here.
Scalability
SimPRO is designed to accommodate the needs of small and medium businesses. It offers different pricing tiers and modules that can be customized to suit the specific requirements of different industries, such as electrical, plumbing, HVAC, and more. As a result, it can effectively scale with the growth of the business and handle an increasing volume of jobs and field service operations.
Dynamics 365 Field Service is also designed to be highly scalable and flexible. As part of the broader Microsoft Dynamics 365 ecosystem, the benefits from scaling with Dynamics 365 Field Service is that organisations can leverage various modules and integrations to expand the functionality as their business grows. Additionally, Dynamics 365 Field Service is suitable for a wide range of industries, making it adaptable to different business types and sizes. And it's fully proven to enterprise level as well.
Dynamics 365 Field Service vs simPRO: What's right for you?
Both Dynamics 365 Field Service and simPRO are powerful solutions designed to enhance field service management and operational efficiency for businesses. Each service has its unique strengths and capabilities, but when comparing Dynamics 365 Field Service vs simPRO, Dynamics 365 emerges as the more favourable option due to its exceptional adaptability across a wide range of business types and sizes.
Whether running a small operation needing to prioritise inventory management, or a large business aiming to prioritise scheduling, Dynamics 365 can support your requirements.
Discover more about Microsoft Dynamics 365 Field Service with Akita: