Technology can play a key part in growth, where the right solution at the right time can prove a business differentiator.
We outline the potential benefits of Power Apps for organisations as they grow and how this technology can support them.
Scale with ease
As your organisation grows, your processes increase. And the bigger you get the more complicated these processes become.
Take monthly expenses. For a ten-person company, your accounts staff can likely process expenses in a couple of hours. For a hundred-person company, you could be chasing receipts for a week.
A Power App solution can automate the process pushing the responsibility back on staff to complete and freeing up time for accounts. Why not also design your Power App to allow staff to take photos of their receipts that log straight into the accounts system? See how quickly the task gets done then!
Organisations are never too small to start automating processes. And your Power Apps can grow with you, developing to ensure they fit your processes however successful you become.
Accelerate transformation
Creating custom apps can take months or even years. But when your organisation is growing, you need to be agile. A Power App, tailored to exactly the way your business works, can be built in days or less.
While many organisations won't be sure where to begin with that idea, don't worry. Pick one area of your operations that isn't working as well as it could be. Break down the tasks involved and you'll usually find one task that takes much longer than it should.
Working together with our consultants, we'll help create a Power App solution that matches (or improves upon) your process, automating tasks to happen faster and saving you time. If you see it's successful, pick more tasks to transform. Before long, your organisation will discover the benefit of Power Apps in terms of big efficiency gains.
Save money
Of course, any time saved by using Power Apps will represent money saved and productivity gained. But one of the other key benefits of Power Apps is the cost of entry to begin with.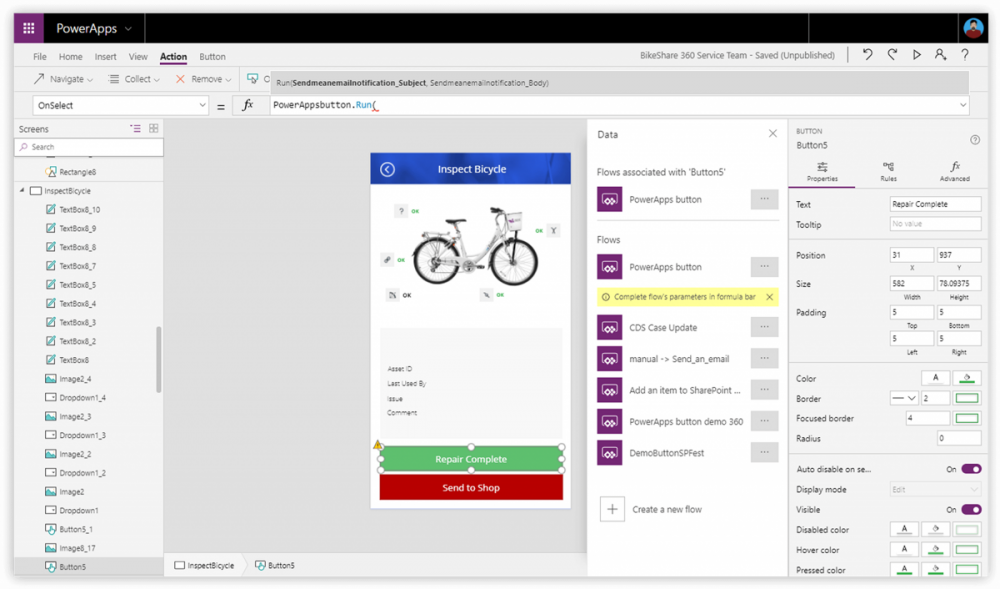 Off-the-shelf software is expensive and often has functionality that doesn't fit an organisation's needs. The custom Power Apps are low-code, meaning they're faster and more cost-effective to create. In turn, organisations can achieve their return on investment (ROI) faster.
Take our expenses Power App example – if it typically takes a day to consult on and create, but saves an accounts staff member 50% of their time, the ROI for an organisation is near immediate. Moreover, the solution will continue to save you money across its lifespan.
Discover more about the benefits of Power Apps
If Power Apps sound of interest and you'd like to get a closer look, why not contact us for a demo?
Conducted via video call, we can demonstrate some of the solutions we've created and even show you how they may meet your requirements. There may even be a solution you can trial for yourself.
To further explore the benefits of Power Apps, please get in touch: