Using Business Central as medical ERP software provides benefits for the healthcare industry in many aspects of common operations.
Microsoft Dynamics 365 Business Central as a medical ERP, connects finance, sales, stock, operations and service departments, all in one unified system. This makes it easier for managers to make informed decisions and ultimately increases efficiency.
Accurate data
Healthcare teams can collaborate to enhance patient care by creating a comprehensive database of each patient, allowing faster decision-making across multiple teams.
When managing multiple teams across various locations, posting information company-wide on a medical ERP system saves time and also improves general communication. As a result of the time saved, organisations can enjoy increased productivity, simplified transactions and complete audit trails. One-time entry and system-wide updates can also reduce errors.
Top-level security
With Power Platform and Power BI included in the medical ERP, it's simple to report compliance issues, while also providing insight into key areas of the organisation. Data is hosted on the Azure platform, which provides UK-based hosting and a significantly better level of protection.
Finance management
A medical ERP setup provides a connected finance management system, enabling users to keep track of accounts, general ledgers and journals. Create an unlimited number of analysis dimensions, such as regions, departments, donors, projects and more. Business Central maximises data accuracy by controlling relationships between different areas.
Fixed asset management
Organisations can easily manage internal assets, tracking their history and viewing employee allocation. Track service details, insurance and warranty information for each individual item to monitor equipment and other assets from one convenient platform. With a medical ERP system, organisations can also calculate the depreciation of an asset by having a record of fixed asset opening balances.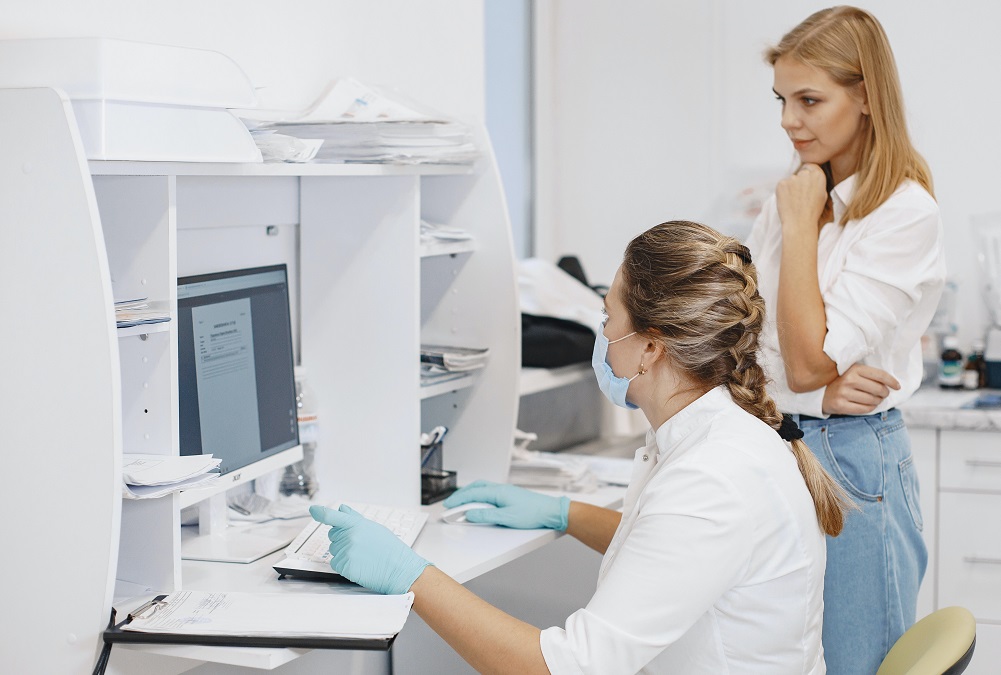 Improve customer service
Using an integrated medical ERP means users have full visibility of all patient interactions. Teams have a better understanding of patients' requirements and can resolve queries quickly. The powerful, integrated financial system enables simplified payments and billing, both internally and externally.
Drive business growth
Intuitive data plays a crucial role in identifying and capitalising on opportunities to transform the way organisations operate. Deliver services and products to patients as efficiently as possible by using accurate data. And use the data against your SLAs and continually improve your patients' care and services.
Store documents centrally
Documents are stored in a single system, users can attach them to almost any page in Business Central. Invoices, orders, static records, posted documents and ledger entries can be stored safely in the medical ERP system. Link invoices to purchase orders and match order confirmations to sales orders or contracts to simplify tracking and keep it accurate.
Using Business Central as medical ERP software has multiple benefits as one intuitive system, enabling organisations to deliver top-quality patient care and maintain the highest level of compliance.
To find out more about Business Central or wider Microsoft products: