A new report has detailed the extensive business benefits of a Dynamics field service solution.
The research into the potential return on investment (ROI) of Microsoft Dynamics 365 for Field Service has revealed possible business returns of over 363% in just 3 years.
About The ROI Of Dynamics 365 Field Service
The Microsoft-commissioned Total Economic Impact research focused on the operations of three long-term telecoms, construction, and manufacturing providers following the adoption of Dynamics 365 for Field Service.
The report details the business benefits following adoption. These included:
60% reduction in billed hours for repair and maintenance work through improved processes, driven by Field Service
10% reduction in required jobs through the use of IoT technology solutions,
20% reduction in customer service calls through the use of automation linked to Dynamics 365
In addition, companies were also able to improve customer satisfaction and customer service and reduce the requirement for overtime. For more information, you can view the report here.
Wider Benefits of Dynamics 365 Field Service
Dynamics 365 for Field Service is a powerful solution for managing field and customer services. It can be used to increase the efficiency of resource deployment, offer smart onsite support for field operatives, and improve the overall quality of customer services. Here are some of the benefits it can drive within your operations:
Increased productivity: Dynamics 365 Field Service helps optimise scheduling, routing, and resource allocation, enabling businesses to complete more service calls or tasks within a given timeframe. This increased productivity can result in cost savings and higher revenue potential.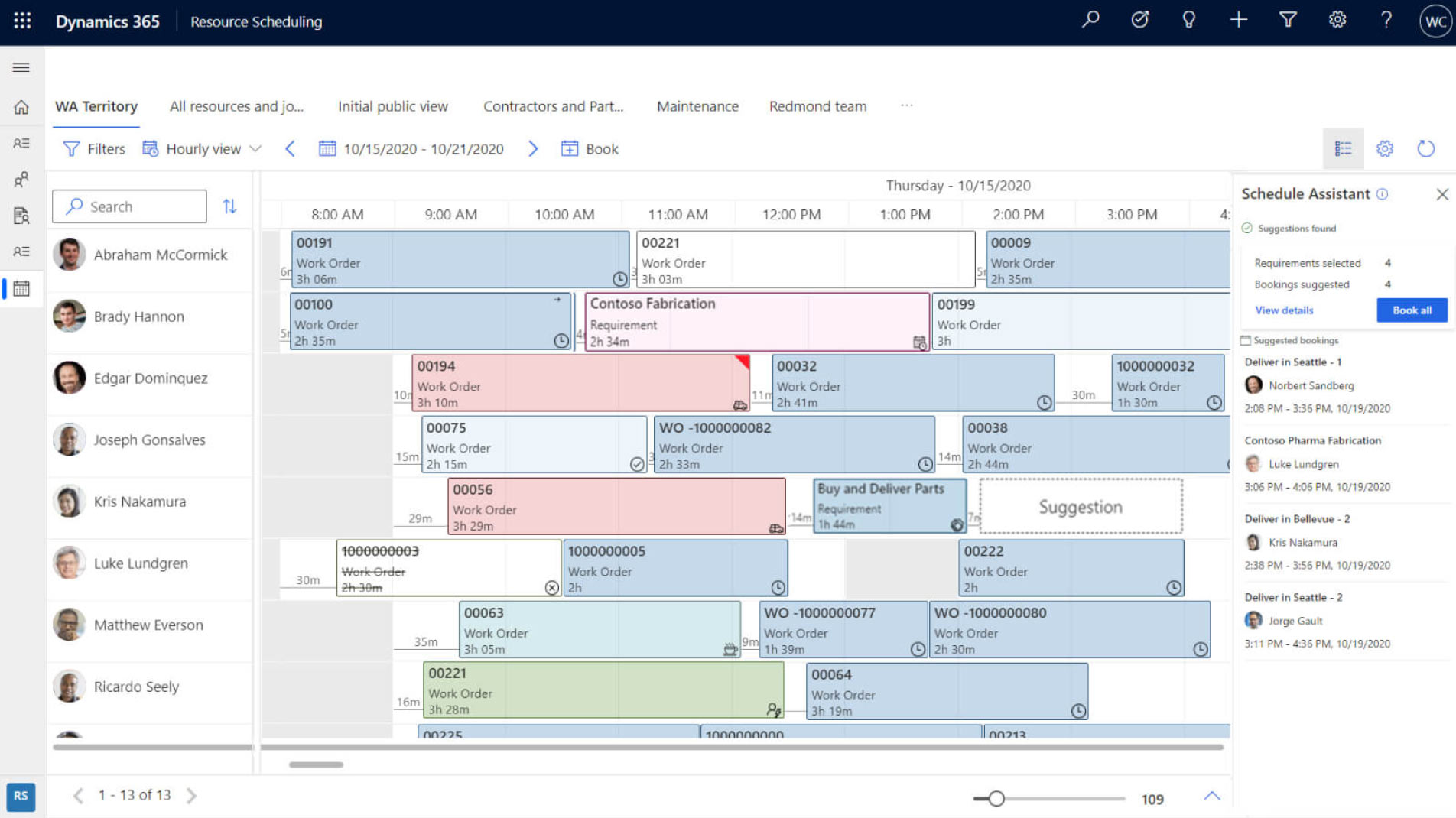 Enhanced customer satisfaction: By using Dynamics 365 Field Service, businesses can provide better service experiences to their customers. Features like real-time updates, improved communication, and proactive maintenance can lead to higher customer satisfaction and loyalty, potentially resulting in repeat business and referrals.
Reduced operational costs: With smarter scheduling, route planning, and resource allocation, Dynamics 365 Field Service can help reduce travel time, minimize unnecessary visits, and improve the utilisation of resources. These factors can lead to cost savings in fuel, labor, and maintenance.
Improved first-time fix rate: Dynamics 365 enables field service technicians to access relevant information, such as customer history, equipment details, and troubleshooting guides, while on-site. This helps improve the chances of resolving issues during the initial visit, reducing the need for follow-up visits and associated costs.
Better inventory management: Dynamics 365 Field Service provides visibility into inventory levels, enabling businesses to optimise inventory management and reduce carrying costs. Accurate tracking of parts and timely replenishment can improve operational efficiency and reduce inventory-related expenses.
All of these benefits can help further support increased ROI of Dynamics 365 Field Service
Akita is a developer of Microsoft Dynamics 365 for field service solutions.
To discuss a potential project, or to book a demo, please get in touch.