Recent Dynamics 365 Field Service solution included as official Microsoft Case Study
Following on from a recent project for Hospice in the Weald, Akita is proud to have a Dynamics case study on Microsoft's website.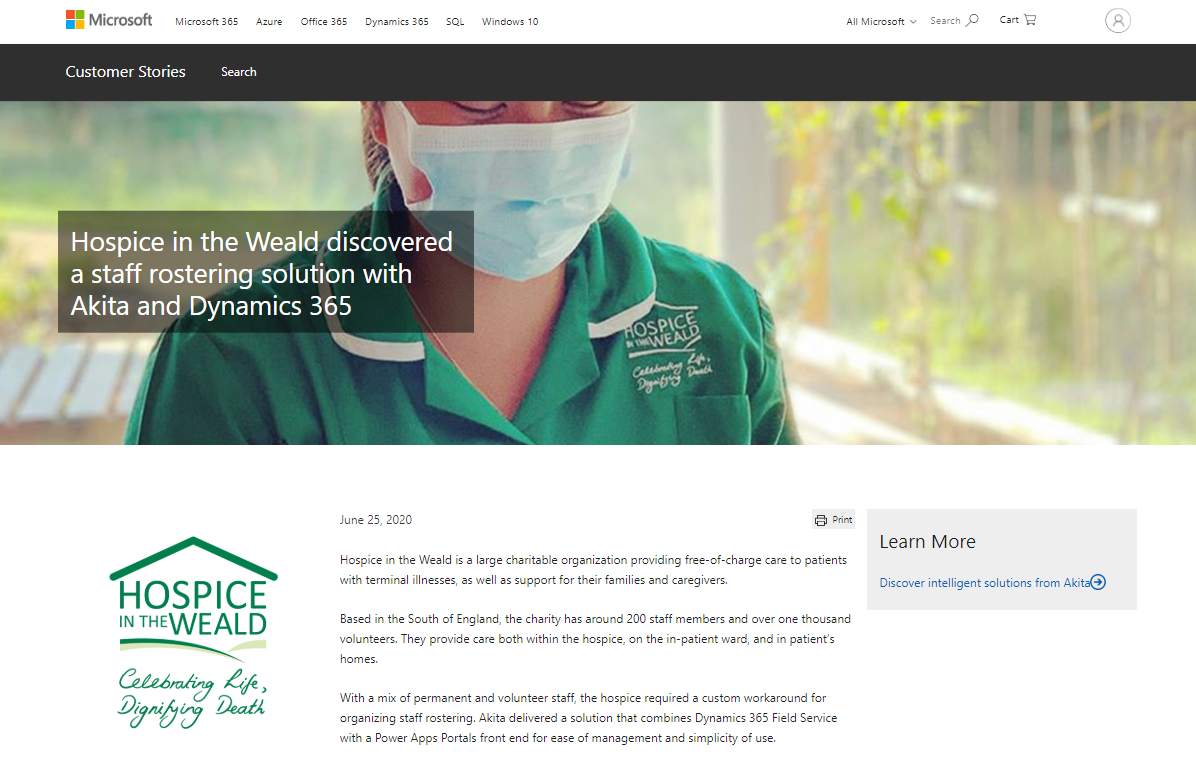 The project addressed a complex staff rostering requirement through the combined use of Dynamics 365 Field Service with a custom Power Apps Portal front-end. The result has allowed the organisation of more than 200 staff and 1000 volunteers to successfully ensure that the correct level of resources is always scheduled as required.
Charlie James, Director heading up Intelligent Solutions, said of the project: "We've worked with Hospice in the Weald on a number of digital transformation requirements to date, so we had a good understanding of the organization's processes".
"But as per any project Akita Intelligent Solutions undertakes, we ensured that the appropriate consultancy and stakeholder engagement took place," he said.
"We're proud that our work here has been recognised among other leading Microsoft partners in this Dynamics case study".
Discover all about the Dynamics solution Akita created by reading the case study. Alternatively, visit our dedicated pages on our Dynamics 365 Field Service or Power Apps Portals services.