We offer five reasons to consider choosing Microsoft Dynamics as your CRM platform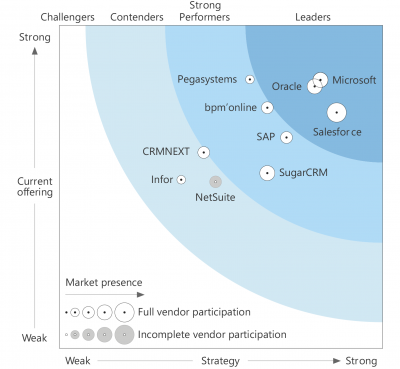 1. Microsoft Dynamics is widely rated as one of the world's leading CRM platforms. It holds high-positions in various independent analyst awards including several of Gartner's Magic Quadrants, Forrester's Wave reviews and Nucleus Research's Technology Value Matrixes. Find out more here.
2. Microsoft Dynamics is one of the most mature CRM platforms available, tried and tested by hundreds of thousands of businesses. The platform has a clear development path and excellent support, keeping it bug free. There's also a large audience of independent users and content providers, so you're as likely to find the answer to your Dynamics 'how to' query on YouTube as on Microsoft's website.
3. It's a multi-faceted platform. While it excels in meeting sales, marketing and customer service requirements, there is scope for it to be used across virtually every area of your business - from accounts to talent recruitment. The more functionality that's added, the easier it becomes to report on and manage your entire business.
4. A Microsoft Dynamics CRM is scalable with your organisation's growth. New functionality can be integrated as and when your business requires, unlocking new possibilities and efficiencies as you go. With Dynamics 365's licensing, it's also easy to add new users based on the permissions they require, or scale down licenses should staff leave.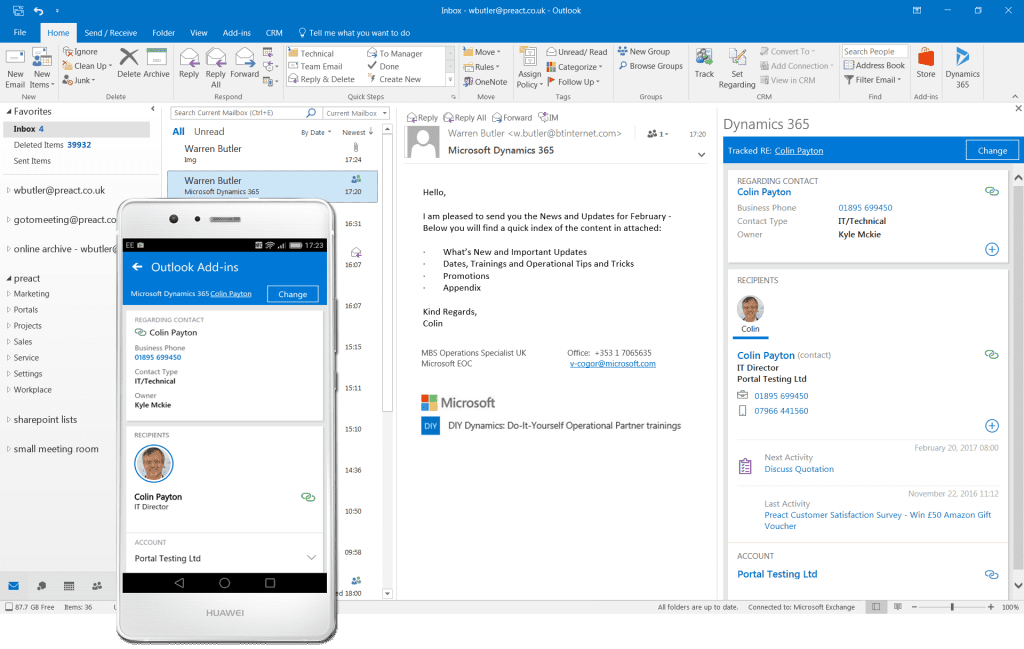 5. As a Microsoft product, Dynamics can integrate with other Microsoft solutions such as Office 365 and Outlook (above), providing smarter working solutions. Independent software (such as accounts packages) can also be integrated with Microsoft Dynamics for increased functionality and efficiency.
To arrange a demo or to discuss a quote for a Microsoft Dynamics CRM, please get in touch.