Power Platform is a game changer in terms of driving working efficiency.
It allows for rapid, low-code solution development to deliver tangible results and productivity gains. Now, with the introduction of Copilot for Power Platform, that efficiency and speed take a step further.
Simplified App Development With Power Apps
Copilot represents a revolutionary new direction for Microsoft as they adopt generative AI technology for their suite of business applications and products. For Power Apps, it simplifies the process of app creation by offering a live in-studio assistant to makers. By merely describing the purpose of your application in natural language, Copilot generates a data table tailored to your needs. This widens the potential audience who will be able to work with the platform. Professional developers can redirect their focus towards intricate code, components, and integrations, saving time and better utilising resources. Copilot ensures that data remains at the heart of every application, driving efficiency and accuracy.
Efficiency Amplified With Power Automate
In Power Automate, Copilot takes efficiency to a new level. Whether it's a simple flow or a complex process, Copilot automates flow creation with its natural language capabilities. It's like having a virtual collaborator who understands your intentions instantly. Early previews have shown a staggering 50 per cent reduction in development time for Power Automate workflows with Copilot. This translates to faster time to market and heightened productivity.
Empowering Conversational AI With Power Virtual Agents
Conversational AI, particularly chatbot development, has always been a time-consuming task. Copilot in Power Virtual Agents changes the game by allowing makers to build intelligent chatbots in minutes. The in-studio Copilot employs generative AI to create and refine chatbot topics through natural language. It's a breakthrough that accelerates chatbot development and makes it accessible to a broader audience.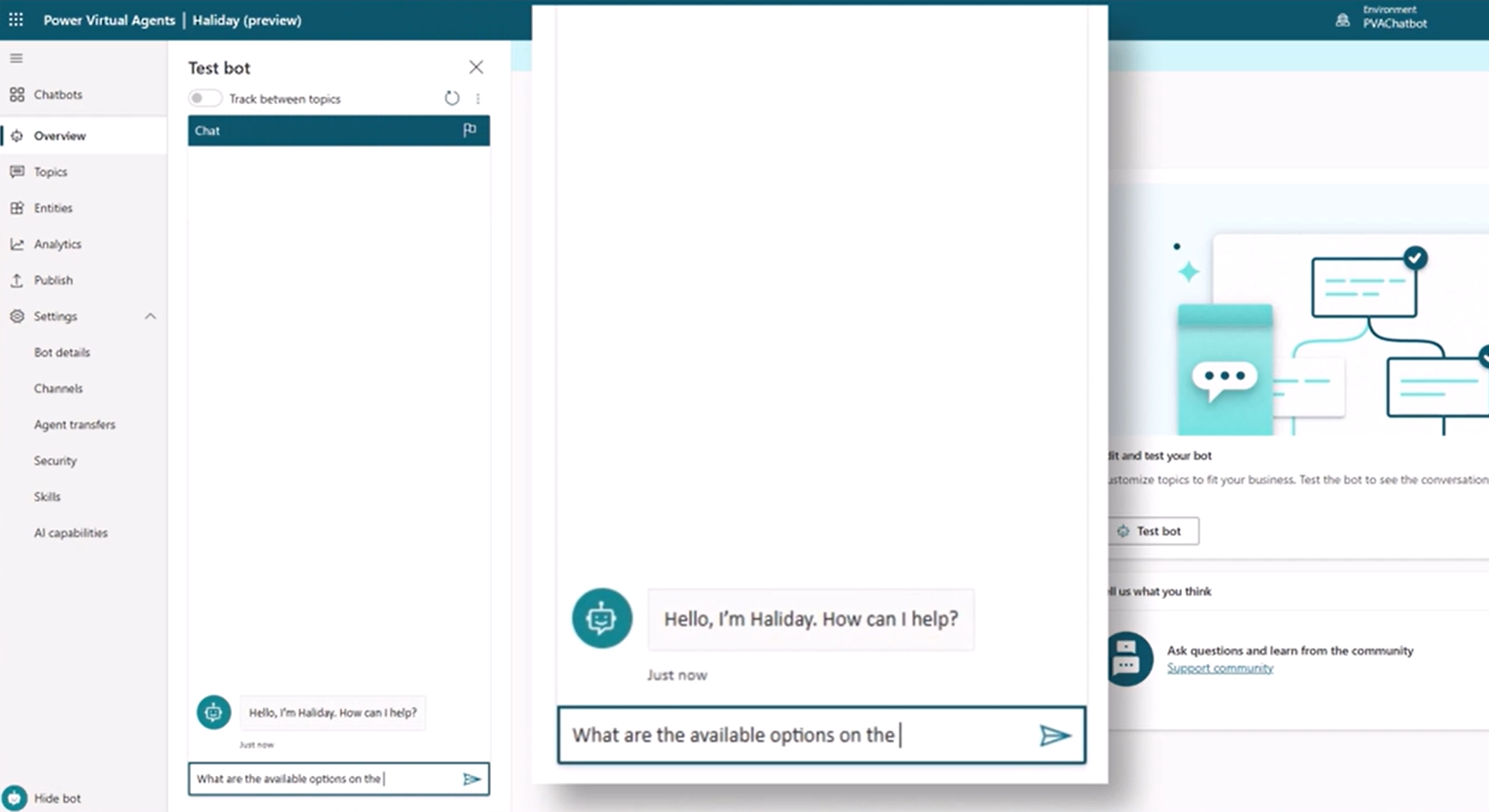 Beyond Copilot: A Suite of AI-Powered Capabilities
Microsoft Power Platform doesn't stop at Copilot; it's a hub of innovation. With embedded GPT-enabled chatbots in Power Apps, users can access in-app assistance, enhancing the user experience. GPT-enabled data exploration in Power Apps enables intelligent data querying, providing actionable insights. These features collectively elevate the platform's capabilities.
Empowering Innovation With Low-Code
Low-code development already democratises app creation, but Copilot for Power Platform takes it further. It makes low-code accessible to everyone, regardless of technical expertise. This empowers individuals and IT departments alike to innovate rapidly at scale. Built-in admin and governance tools ensure that development remains manageable and secure.
Increased Usability With Copilot For Power Platform
The introduction of Copilot and the broader set of AI-powered capabilities in Microsoft Power Platform brings a new range of possibilities. Whether you're a seasoned developer or a novice, Copilot for Power Platform streamlines the development process. Simplifying processes that previously would have been unattainable for the majority, Copilot opens the applications up to a much wider audience. With Copilot for Power Platform, your vision can be brought to life quicker than ever.
Akita is an experienced Power Platform development partner, working with organisations across industries internationally: