CRM systems have numerous benefits, particularly in terms of increasing sales, improving customer satisfaction and streamlining business operations.
However, success depends on a well-made CRM implementation plan. If the right steps aren't followed, projects can go badly wrong.
Here we outline how organisations can master a CRM implementation.
Prepare a CRM strategy and goals
A CRM system should not only be viewed as a technology but also a vital business strategy – even a philosophy! The system should be made an essential element of work processes that complements the overall growth of the business.
The CRM should, therefore, have a clearly outlined set of tactical, strategic, and high-level goals. Employees should be made aware of these goals, which may include increasing sales revenue, reducing customer churn, or boosting gross margin.
Create a CRM implementation team
A CRM implementation team is crucial for ensuring there is project buy-in within the organisation.  Including key stakeholders within the team makes certain that the end result meets the goals of the organisation.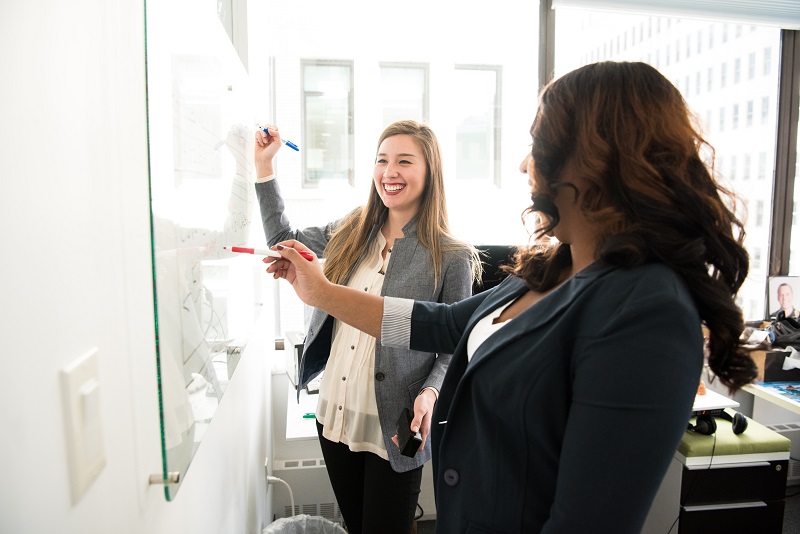 The implementation team should also include individuals with project management skills. They will be crucial in securing the required time with stakeholders (who may also have other job roles to fulfil), communicating deadlines and phases, and ensuring that the project stays on schedule.
Risk assessment
It is essential to conduct a risk assessment to identify the things that may go wrong and how they can be managed and mitigated. Apart from identifying potential challenges, a risk assessment will assist your business to come up with a realistic budget for the project.
Create a CRM implementation plan
Prepare a CRM implementation plan to guide the business through the process. While implementation begins in isolation, there will come a point where it will be necessary to engage staff who will be using the system. The programme should be subdivided into smaller stages to avoid overwhelming employees with the new technology; shortening the learning curve, and reducing errors.
The staged approach is also a good way of keeping the project within the allocated budget.
Establish CRM settings
This involves the specification of fields, user permissions, and deal stages. They depend on what CRM users should have access to and the provisions supported by a particular system. Below is an example of Microsoft Dynamics 365: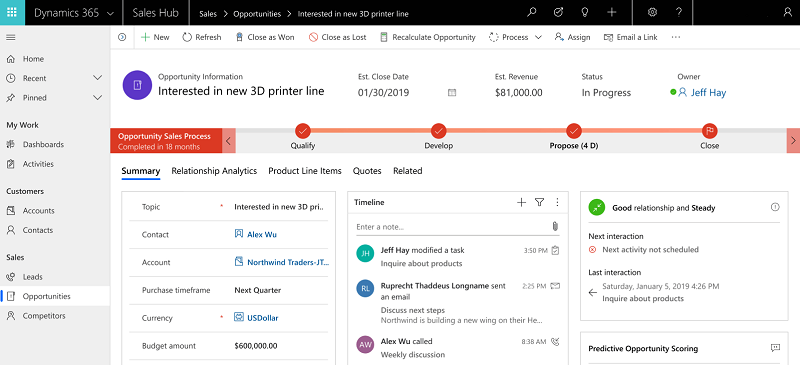 The settings must include internal usage guidelines that clearly outline when, what, and how things are supposed to be done in the system. This should be prepared ahead of training.
Offer adequate training
Similar to stakeholder engagement, training is key to successful CRM implementation. Sufficient training should accommodate both sceptics and enthusiasts and equip them with skills on how to use the CRM system. The best CRM training involves delivery through different methods. While online resources are useful, face-to-face and practical sessions add value to training.
Planning training before each project stage reaches completion can ensure staff are ready to use the CRM system as soon as it is deployed. This approach can also identify if business objectives have not been met by the CRM: it is easier and less costly to make changes at this time rather than when your CRM system is live.
Seek feedback
Ensure that you request ongoing feedback from your employees. It gives the business information about employee satisfaction and experience with the system. It also gives direction to further development and adjustments in the future.
Akita develops CRM solutions in Microsoft Dynamics 365. Our consultants have the stakeholder engagement and project planning skills to ensure projects are completed on time and on budget
Need help preparing a CRM implementation plan? Talk to a Microsoft Dynamics expert.