Group-wide communication and file management using Microsoft SharePoint Online
Akita has developed a SharePoint hub site and file management solution to serve all of the international divisions of a specialist manufacturer.
Following a change in the group's IT strategy, the manufacturer wished to unite and align all of its global operations within a single Microsoft Office 365 tenant.
To enable group-wide access to files (at the time held in disparate systems), SharePoint Online was chosen as the cloud file management solution to serve the entire organisation.
SharePoint Data Migration
Our SharePoint consultants began by working with leadership on a data migration strategy.
With over 120GB of data, a careful restructuring reprocess was undertaken that eliminated unnecessary and duplicate data. A new storage structure was then created to be efficient for all of the organisation while still feeling familiar to the user.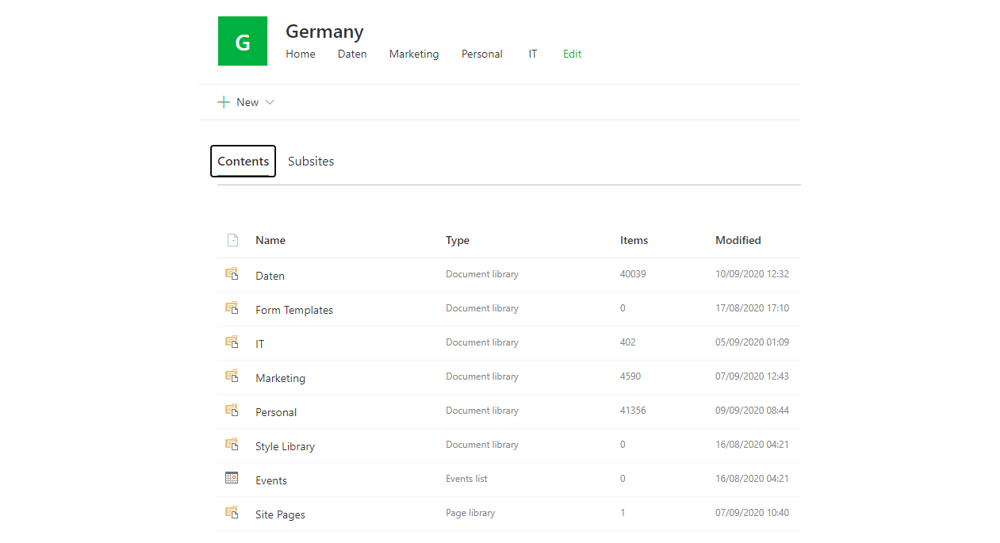 Alongside data restructuring, our consultants worked on a comprehensive access matrix to serve the entire organisation. The result is that users across the organisation can only see the files and information relevant to them.
SharePoint Hub Site
With all business locations accessing the same file location, it was logical to also utilise SharePoint to improve group communication.
As such, a SharePoint communication hub site front-end was set up to share news from across the group. There are also key links to regional websites and resources, as well as a Power App profit calculator for quickly reviewing the profitability of sales orders.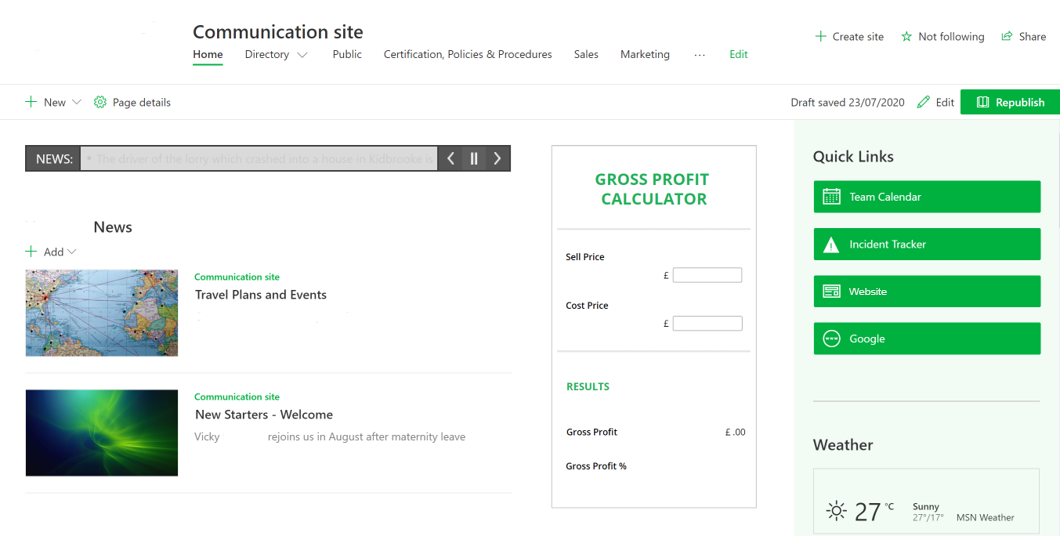 The SharePoint hub site is also a store for content for the sales and marketing departments for each region, meaning successful strategies can be shared group-wide. There is also a store for group policies.
Each region also has dedicated localised content. Determined by the access matrix, it ensures that each regional team has a location for relevant local news and information.
Streamlined operations
The SharePoint project has successfully taken data out of silo for all regions and combined it, reducing reliance on various other storage solutions (reducing costs in the process).
Meanwhile the popularity of the SharePoint hub sites and regionalised content has resulted in plans for further development of localised content and solutions.
View more about our SharePoint file management and hub site solutions: