Using PowerApps to simplify administrative tasks can increase working efficiency.
Staff are most effective for your business when they are focused on serving your customers. The more time they need to spend on internal administration tasks, the less profitable they are.
Thankfully there are solutions that can simplify and minimise the time spent on such tasks.  We recently worked with a leading solutions company to streamline its expense process.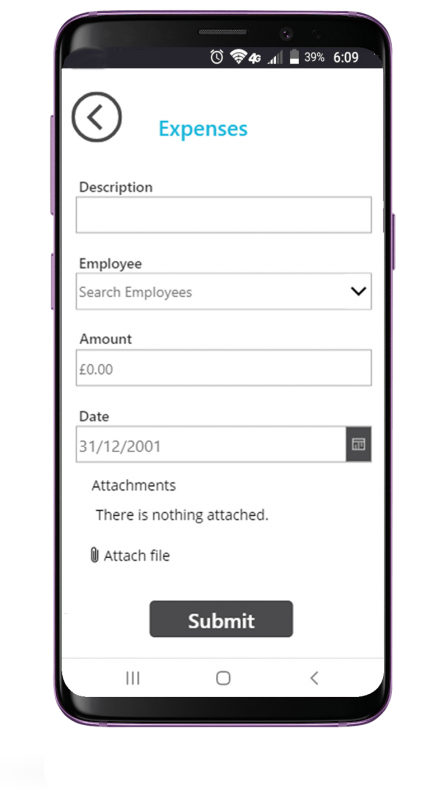 The company develops bespoke professional solutions that require staff to spend much of their time at customers' locations. Mobile working would result in regular expense submissions for travel and similar.
The company's expense process was a written form. When completed, staff would pass forms and receipts to their accounts team, who would then go through all forms typing them up and scanning in receipts manually. This process was time-consuming and inefficient for all involved.
Our expenses PowerApp has allowed them to streamline the process. Rather than spending valuable time in the office filling out forms, the PowerApp solution allows staff to complete expense requests on the go from their personal and work devices.
Each claim can be added by completing just four fields. Meanwhile, receipts (which would frequently otherwise get lost) can be submitted with the claim using the device's camera, removing any need for scanning.
All expenses data submitted by staff via the PowerApp is stored within SharePoint Online where the accounts team can access it. As and when required, this information can be downloaded for easy use (Akita can configure data so that it can be imported straight into your chosen accounts package).
The expenses PowerApp has allowed staff to dedicate more of their office-based time to other profitable activities. It has also significantly reduced the amount of time the accounts department need to dedicate to expenses, in turn making them more efficient.
The expenses PowerApp can also be expanded for wider accounts and HR purposes, including recording mileage, overtime, and time-off requests.
To discuss time and cost-saving PowerApps solutions for your organisation please get in touch.