Microsoft Dynamics CRM has been deprecated for some time, replaced by Dynamics 365 Sales.
Despite the benefits of the new platform, there are organisations yet to make the changeover. Below we've compared features of Dynamics CRM vs Dynamics 365 Sales, and how your organisation can benefit by migrating to a new Microsoft sales CRM solution.
Cloud Hosting
As software, Dynamics CRM was required to be installed and run on a localised server. In contrast, Dynamics 365 can be run from the cloud or in-house.
There are various features of Microsoft's CRM system that work better for it being in the cloud - not least availability for use anywhere.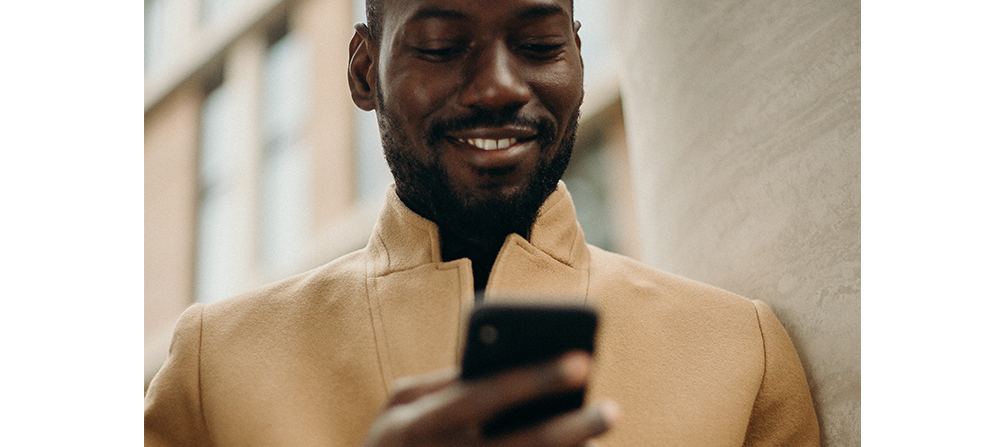 With a cloud-hosted Dynamics 365 solution for sales, you'll always have the latest version at no extra charge. This includes both security patching(applied automatically)and new features and functionality (which is deployed twice a year).
Cloud hosting also means your CRM system has the space to scale as large as you require without any effort on your organisation's part. This certainly wasn't the case with Dynamics CRM.
Linked to this, having all your data in the cloud means your organisation can save on the hardware costs, maintenance and power of the required server space to run your CRM system.
This can equate to a significant saving over the course of a year. So consider migrating from Dynamics CRM to Dynamics 365 could create some unexpected cost-savings.
Flexible Licensing With Dynamics 365
Unlike Dynamics CRM (which was licensed by tenant), Dynamics 365 Sales is licensed per individual user. This means the initial outlay is much less expensive for those looking to make the swap (data can also be migrated from Dynamics CRM to Dynamics 365 with ease).

There are also various grades of licence for Dynamics 365, meaning you can purchase cheaper licences for users that only need basic access rather than more advanced admin capabilities.
Dynamics 365 also offers more modules than Sales. So rather than the expense of having to develop functionality for a whole Dynamics CRM tenant, an organisation can just pay for the license that specific users need (eg. Marketing or Customer Service).
Dynamics CRM vs Dynamics 365 Sales: Use On The Go
Thanks to the Unified Interface updates, Microsoft has now made sure users have the same experience accessing Dynamics 365 from a mobile phone as from a PC. This means users don't have to wait to get back to the office to update their CRM. The sales app also offers a streamlined view of key account information and the ability to add leads quickly -  ideal for sales teams going out to meetings.
In contrast, Dynamics CRM does not offer any of these features, so migrating to Dynamics 365 Sales could help bolster sales teams.
Connect to LinkedIn with Dynamics 365
One major feature available for Dynamics 365 is the ability to connect with LinkedIn.
This means that you get access to LinkedIn user data, as well as find leads, look for potential customers and establish key decision-makers within a company.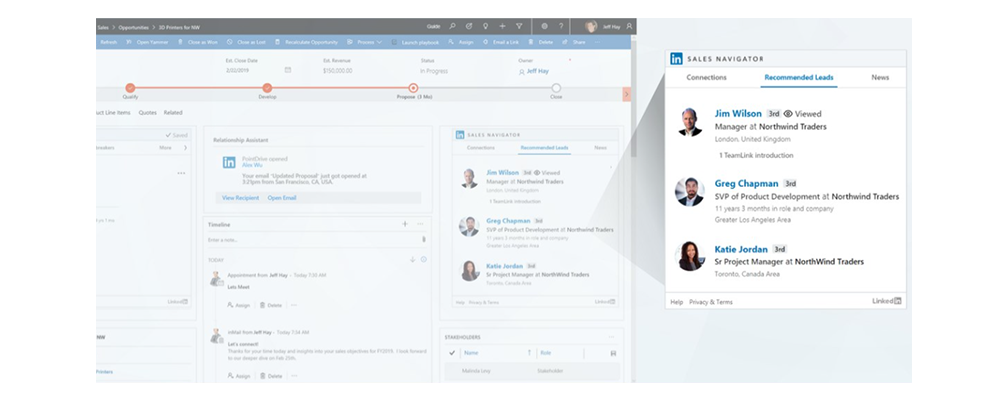 As most sales teams use both a CRM system and LinkedIn as key working tools, combining the two can create new working benefits and efficiencies.
Interested in a new sales CRM after this Dynamics CRM vs Dynamics 365 comparison? Contact us to arrange a demo: