As COVID-19 cases multiply and countries move into isolation, communication is key to keeping organisations afloat.
To assist with the situation, Microsoft has launched a free crisis communications Power App that organisations can download.
The solution is a clever combination of Power Apps, SharePoint, as well as Power Automate and Teams.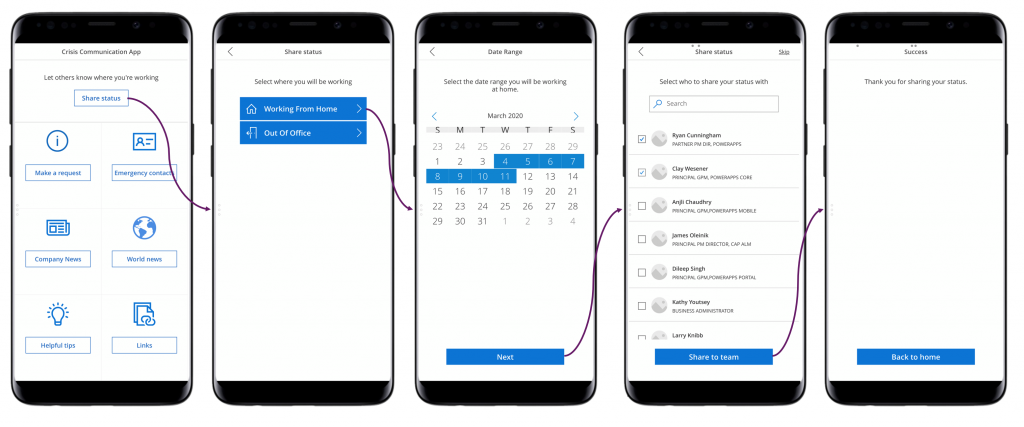 The crisis communications power app template can be used to share data and where staff are working from, and can be used across a range of platforms, including web, mobile-phone and in Teams itself.
Simplifying communication
Coordination of staff who don't usually work from home can be tricky.
This solution prioritises communication between team members and managers. Staff use the app to report their home-working status, and managers can use it to see, discuss work requests with staff, and ensure they can manage the companies staffing remotely.
Keep in touch, keep organised
HR and administration staff don't have an easy job in a crisis like this, so use this solution to help them push notifications and urgent news across all staff, even where they are homeworking.
It is also possible to include features that provide emergency contact information for staff working remotely and across a wide area.
Ensure accuracy and stay informed
The crisis communications Power App is great for keeping all staff in the loop and ensuring there is no spread of misinformation. You can add an RSS feed from local-area authorities, reliable news sources, the CDC or even the World Health Organisation. This will reassure staff, and ensure questions are answered quickly.
Power of PUSH notifications
Microsoft also includes temporary access to the Power Apps push notification, which is usually a premium feature. This allows management to send alert messages that appear on staff's home and lock screens, immediately alerting them to key updates.
Details of installing the crisis communications Power App can be found here. Akita can assist in deploying this solution across an organisation's devices.
For more information please get in touch: