Discover the benefits of a SharePoint intranet solution for your organisation.
Microsoft SharePoint is the ideal platform for creating and managing intranet solutions that are accessible both within the workplace and on the go.
And Akita is the ideal partner to work with on your SharePoint intranet solution. We're a Microsoft Gold Partner and experienced in delivering a wide range of SharePoint projects.
We're always happy to discuss requirements, so feel free to get in touch.
What Is An Intranet?
An intranet can be thought of as a private or internal facing website. Alongside storing files (in a document management system configuration), an intranet can be used as a central location for all information relating to business operations, whether that's HR policies or worker shift patterns.
Similar to a website, an intranet can be configured to publish news, updates or information that staff may need to be aware of, but that may not necessarily need to be public knowledge.   
Benefits Of An Intranet
An intranet can be used as an effective tool for communicating important internal information such as company announcements, company policies, and employee notices. They are particularly useful for large companies or those where the workforce is spread across disparate locations.
Intranets are a successful method for engaging with staff. Unlike a one-off email (which can be missed or ignored) intranets are accessed multiple times a day. They can also display engaging formats such as video, graphics and images, further increasing the likelihood of staff engagement.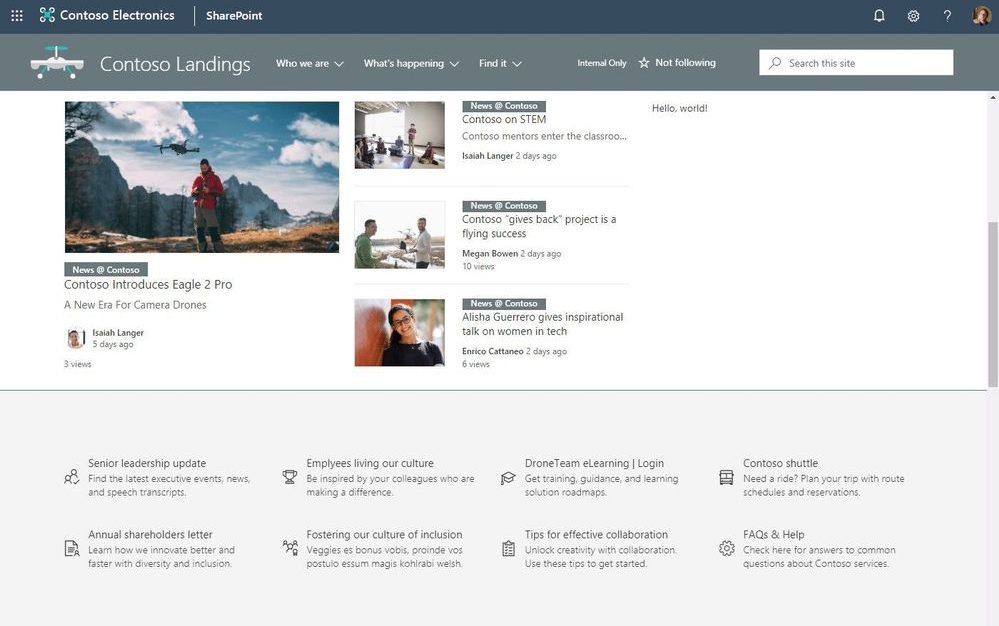 An intranet can also be a business efficiency driver. By pooling resources from across the business for staff to use, an organisation can reduce duplication of effort (eg. template documents can be shared, marketing materials circulated). This is also an effective way of standardising a company's output as a company grows.
Microsoft SharePoint also allows staff to work and collaborate on documents simultaneously. This saves time and reduces the chance of error as a result of versioning.
For more practical benefits of an intranet, please read our intranet case study.
SharePoint Intranet Projects
We develop intranets in both Microsoft SharePoint Online and On-Premises. We design intranets to an organisation's specific requirements such as:
Internal communication
Corporate information
Human resources
Employee collaboration
Field service & 'how-to' portals
Business process automation
Through scoping and stakeholder engagement, we'll determine exactly what your organisation needs to achieve with your intranet and provide suggestions as to the best way to achieve them.
Once agreed, we'll then design and deliver your solution either upfront or in phases as per your requirements. This includes establishing access permissions for users, ensuring that staff can only access files and information relevant to their position.
SharePoint Optionality
Our solutions are built in either SharePoint Online or SharePoint 2019 (depending on your requirements) and can be made cloud-ready and accessible everywhere across devices.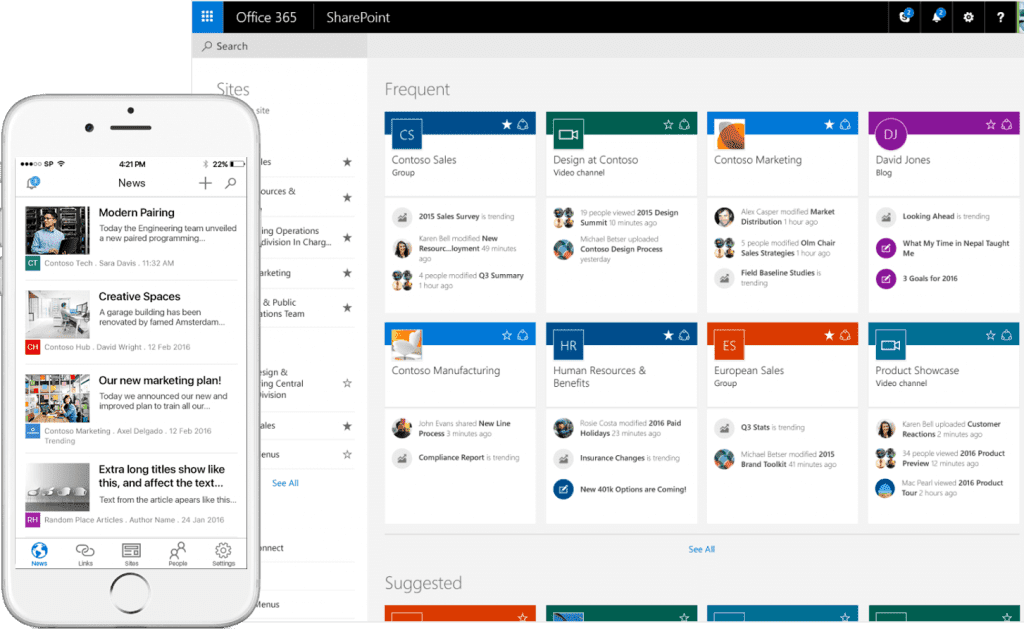 Secured by default with Microsoft's security, we can additionally protect access to your intranet with multi-factor authentication.
As a Microsoft Tier One partner, Akita can also provide any licences required for your SharePoint intranet. Equally, we can advise where your Office 365 licences can give you access to a intranet already.
To discuss your SharePoint intranet project please get in touch.