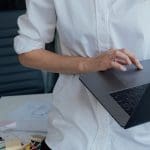 Microsoft SharePoint Solutions
SharePoint Document Management System
Discover Microsoft SharePoint's capabilities and features as a document management system (DMS).
Cloud File & Document Management With SharePoint Online
A SharePoint document management system provides smarter solutions for storing, sharing and collaborating on documents, saving organisations time and money.
With the right Microsoft 365 licences, your organisation can access 1TB of SharePoint Online storage at no additional cost. And we can show you how to make the best use of it.
We develop SharePoint document management solutions to meet the specific needs of major organisations, whether it be secure collaboration, flexibility of access or use at scale across multi-national organisations. And we can support organisations with all aspects of migrations from their existing solution to SharePoint.
Discuss A SharePoint Document Management Solution
Speak to one of our dedicated experts about SharePoint document management systems
SharePoint Document Management Systems
About SharePoint Document Management Solutions
Why Use A Document Management System?
A document management system is a software solution for storing, managing and tracking files.
SMEs will typically use a file management solution (such as that found in Windows) for storing their documents and files. But as organisations grow, file managers can soon become overly complex. Important documents get lost in nests of folders and are undiscoverable with the basic search functionality available.
There's often no fixed architecture to a file manager either, meaning any user can move (or delete) files as they please. And sharing information outside of an organisation can become difficult, particularly if data is sensitive. This is where a SharePoint document management solution can be of benefit.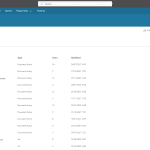 Versatile Solutions
SharePoint Document Management Features
Microsoft SharePoint Online operates as a multi-functional software solution for document management and collaboration.
It allows businesses to store files in a more intelligent and structured way, with access to documents based on role and requirement.
SharePoint also makes use of advanced search options to find documents. Alongside a powerful search bar, meta-tagging of documents allows users to cut through folders and filter for documents by type or association (e.g. all documents relating to a particular company, or all documents marked as contracts)
View Our Work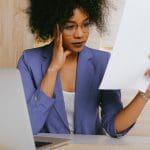 Microsoft SharePoint
Benefits Of A Document Management System
Remote Collaboration
Work concurrently with colleagues on documents, pitches and projects wherever you are
Workflow Automation
Manage document processing and automate the approvals process to get sign-off faster.
Compliance & Policies
Stay compliant by ensuring legal and regulatory documents are up-to-date with alerts for when reviews are due.
Version Control
Ensure all users are working from a single version of documents, stopping duplication of effort and ensuring consistency of message and brand.
Simplify Search
No more hunting through file folders; business content can found with ease with advanced search and meta-tagging functions.
Storage At Scale
A SharePoint Document Management solution comes with 10GB of storage included with most Microsoft 365 business licensing – more than enough for most organisations.
Industry Uses For SharePoint Document Management
Group and manage all related case materials and client information with advanced tagging.
Group and manage all related case materials and client information with advanced tagging.
Automate client documentation processing and store contracts and invoices securely.
Bring together project files and documents for compliance and make files easy to access on-site.
Store product documentation and orders and automate the upkeep of quality control reporting.
Store policy documents, claims and underwriting information.
Manage information on fundraising, track grant applications and store promotional resources.
Store lesson plans, resources and syllabuses by year group and surface content with advanced tagging.
An effective replacement for file servers
Microsoft SharePoint As A File Server
Included with Office 365 licences, SharePoint Online entitles organisations to 1TB of cloud storage at no extra charge, making it ideal to replace existing file servers
Download Our Guide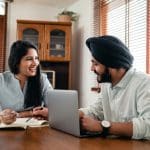 Take SharePoint With You
Always Available, Everywhere
SharePoint Online is cloud-based, hosted from Microsoft's advanced infrastructure. Hosting files in a SharePoint Document Management System means an organisation can collaborate on documents live in the cloud, supporting remote working practices and working on the go.
It also means individuals in that organisation can access any required templates, sales collateral, presentations, or images as they need them, and share them in and outside of the organisation securely with ease.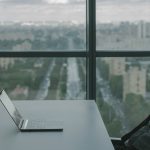 Document Control System
Enhanced Security
SharePoint's features make it excellent as a document control system. It allows for files and documents to be tracked by access and changes. This is important not only for viewing any user changes but also for security: documents containing personal data that get lost are technically a GDPR breach.
As with other Microsoft products, SharePoint is intuitive to use and manage. Tasks such as uploading and sharing documents can be performed simply, while administrators can make changes and updates to your document management system with ease.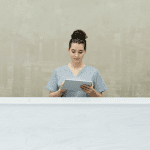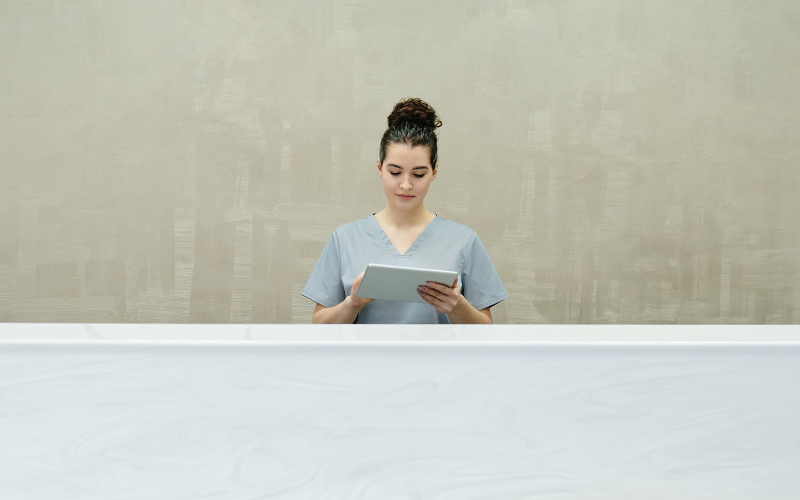 Case Study: Document Management For Hospice
View more about how we've deployed a SharePoint document management solution for a hospice organisation:
Template SharePoint Online Solutions
QuickStart SharePoint
Our QuickStart packages offer a faster alternative to custom development, allowing organisations to adopt systems quicker.
Our QuickStart SharePoint packages come as a pre-configured setup, designed to suit the majority of organisations, and start at just £600. Our "Starter Site" package includes one branded SharePoint hub site and page, five departmental/subject sites, and standard libraries and navigation.
The idea behind our QuickStart packages is to implement systems with as little organisational disruption as possible and to do this, speed and simplicity are of the essence. Once a QuickStart SharePoint setup is deployed, we can scale and develop the system as required.
View more about QuickStart Sharepoint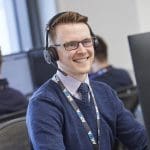 UK SharePoint Experts
SharePoint With Akita Intelligent Solutions
Akita is a UK SharePoint expert and Microsoft Gold Partner. With over 20 years of experience in digital success solutions, we design, develop and support business intelligence technologies for organisations across the UK and internationally.
We provide end-to-end services for the creation of professional and scalable Microsoft SharePoint document management and library solutions.
As part of our process, we'll scope your requirements, then develop and structure your SharePoint instance to fit your operations. We'll take time to design and style your document management system in line with your company's website or branding. And we can provide training post-launch to ensure solution adoption.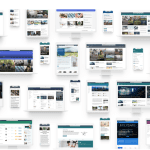 To Discuss SharePoint Solutions
Please Get In Touch
Speak to one of our dedicated experts