Whether from On-Premises to Online or old to new, Akita can facilitate your SharePoint migration requirements
Our accomplished team of consultants mastermind SharePoint migration strategies to fit a host of platform and operational requirements.
Starting with consultancy and scoping, we undertake SharePoint migrations to organisations' specifications, ensuring the end products meets all functional requirements. We'll even make sure your instance is branded to match your organisation's logos and design.
Once complete, we can also train your users on how to get the best from your new solution. And where necessary we'll also supply additional licensing required for users.
Discover some of the common migration solutions we cater for below:
Migrate Sharepoint On-Premises to SharePoint Online
This very common migration allows organisations to unlock all the benefits of SharePoint Online: available everywhere, always up to date instance, Microsoft's cloud hosting, high levels of security and more.
Our On-Premises to SharePoint Online migration will often include modernisation of your SharePoint instance, allowing you to unlock all of the features available in SharePoint Modern experience that are not present with older on-premise editions.
Our migration service will include scoping of the structures and files that require migrating. We'll also conduct stakeholder engagement within your organisation to establish how a new instance can most benefit work processes.
We'll then craft your SharePoint Online instance and brand it to your organisation's look and feel. We can also upload your data using best practice meta-tagging for maximum discoverability.
Once ready we can then provide any additional licences that may be required then train your organisation about how to get the most from your new SharePoint Online setup.
Migrate File Server To SharePoint Online
SharePoint Online is becoming an increasingly popular alternative to traditional file servers, particularly where an organisation already owns qualifying Office 365 licences.
With SharePoint Online, each organisation can access up to 1TB of storage with an addition 10GB per user - more than enough storage for most SMEs.
SharePoint Online also offers a more flexible way to access and collaborate on files, allowing users to access files from their mobile devices and edit documents simultaneously. Our file server to SharePoint Online migration service can, therefore, make your organisation more agile.
As part of the service, we'll also help you assess what files need to be brought over, who will need access to them and how secure that access needs to be (is multi-factor authentication needed, for example). We will then create a SharePoint Online instance that makes your files more discoverable and better organised.
Overall we'll help your users save time in finding what they need, making them more efficient in the process.
SharePoint Classic To SharePoint Modern Experience Migrations
Organisations looking to make use of the latest features within SharePoint can choose to migrate from classic to Modern experience.
SharePoint Modern experience offers several benefits over older classic SharePoint instances: a more flexible architecture, better functionality and a slicker design.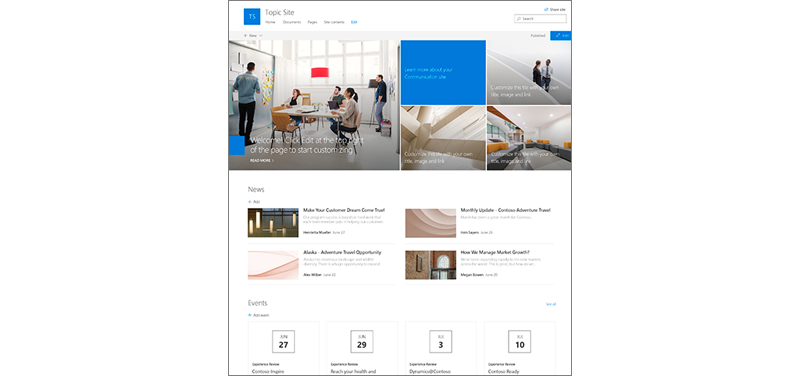 While migration from classic to modern experience is not necessarily a simple process, Akita can make it a painless one. Through our scoping and delivery, we'll be sure your new Modern experience SharePoint site features the best of your old instance while unlocking all the features possible with the Modern experience.
Google Drive/OneDrive To SharePoint Online
We regularly hear from small businesses that have begun with a single Google Drive or OneDrive account but have quickly run into difficulties with this setup.
We're always happy to show these organisations the night-and-day benefit of moving to SharePoint – a more professional, advanced and scalable solution that's built to grow with your business rather than hold it back.
Further migration solutions
While the options above are the most common SharePoint migrations, we're able to assist whatever your needs.
To discuss your migration requirements please get in touch