Extranets provide a secure solution for sharing files and information inside and outside of an organisation.
Here are the reasons to choose Microsoft SharePoint as your extranet solution.
What are extranets?
Similar to an intranet, an extranet is an information-sharing and file collaboration solution.
Whereas an intranet is designed to perform this predominantly within an organisation, an extranet will allow for select access and information to be shared with chosen external individuals and organisations.
Extranets are useful for sharing data externally in a more structured way than sharing individual files (via email or file share solution for example). As a result, they can be used to simplify working relationships between different organisations, or between organisations and individuals.
Typical applications for extranets include:
Customer billing portal – A custom extranet can be used to provide access to customers' bills and account details. Easy to manage by account teams, an extranet will restrict customer access to their specific documents.
Helpdesk information – Service companies can find value in sharing support documents relevant to their customers' services via an extranet. This can reduce helpdesk enquiries for service companies and empower customers with information.
Employee on-boarding – When hiring a new employee, notice periods can mean it's weeks or months before they actually start at your company. Sharing HR or company information with them via an extranet before they join can ensure they are aware of work processes before they start and hit the ground running.
Project management portal– Extranets can work as part of a project management solution, allowing project developers and customers to collaborate on planning documents, review project plans or track hours.
SharePoint Extranet Development
SharePoint is an excellent platform for the development of extranets and portals.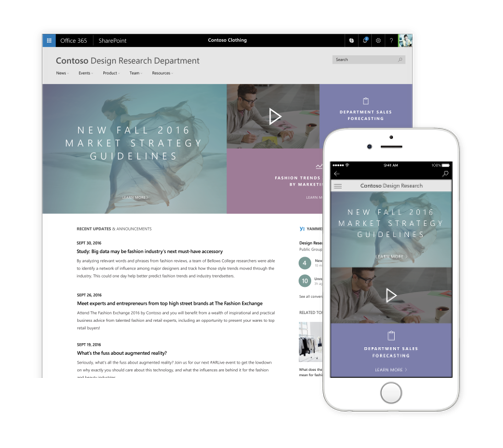 We configure SharePoint to provide advanced access options, and can either act as an ongoing administrator for your business or train your staff to fulfil this role.
SharePoint can be configured to ring-fence content, or limit file visibility for those accessing data from outside of an organisation, making it perfect for customer portals. In our consultancy phase, we'll help determine the level of security needed for your files and establish access matrices for this purpose.  
Files can also be set to read-only, and downloads blocked to secure information. This makes it a more reliable solution for organisations sharing sensitive documentation than email or post. SharePoint also keeps records of which files have been accessed and edited, when and by whom. This means that external user activity within the extranet can be tracked.
We also don't compromise in the appearance of our SharePoint extranets and portals, and will ensure any solution is designed to be as visually appealing as a website would be.
To discuss a SharePoint extranet solution for your organisation, please get in touch.