Our consultancy can ensure the success of your organisation's Microsoft Dynamics project.
Our Microsoft Dynamics consultancy can help you get the most out of your Microsoft Dynamics 365, Business Central or Dynamics NAV project.
Our CRM and ERP consultants can assist in guiding new projects to completion. They can also deliver guidance and development strategy for existing instances.
How our Microsoft Dynamics 365 & NAV consultancy works
Our technical consultants will work with you to understand your organisation's challenges. We will break down your project goals into outcomes, and outline the methods and technical requirements needed for your project. With years of experience in Microsoft Dynamics 365 and NAV consultancy, our experts will find the right approach for your organisation.
As our consultants are experienced developers, they can also recommend where external software integrations - such as Microsoft SharePoint, Microsoft Exchange or other - can enhance the functionality of your CRM or ERP project. This can include major integrations or simply smaller additional programs that deliver additional useful functionality.
If your project is not being developed by Akita, our Dynamics consultants can provide oversight, managing your Dynamics development project through to completion. This ensures that the project stays in-line with the project plan and that results meet original objectives.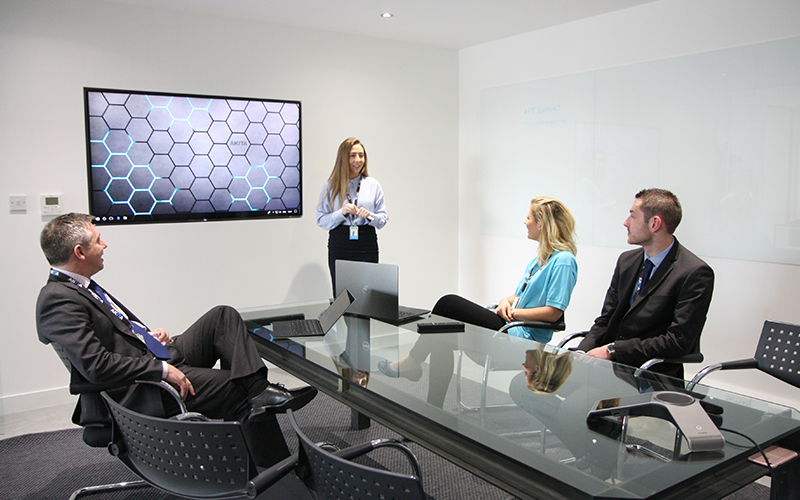 Development roadmap
Moving forward from your current project, Akita can provide regular ongoing Microsoft Dynamics consultancy days.
We can assess the best new integrations to consider for your Microsoft Dynamics CRM or ERP. Our consultants can also review how your internal processes could be further improved, or even whether you have the most cost-effective licences for your business requirements.
Further development can then be scheduled as part of a custom road map for your organisation. And this can also include a holistic review of your Microsoft Dynamics solution and a check that it still works the same way as your organisation.
Whatever your business needs, our Microsoft Dynamics consultants can assist you.
To discuss Microsoft Dynamics 365 consultancy or guidance for NAV, please get in touch