The Unified Interface is a new development for Dynamics 365.
With it, Microsoft is promising a range of functionality and usability benefits. So what is the Dynamics 365 Unified Interface?
About the Unified Interface
In simple terms, the Unified Interface offers a new, improved way for users to interact with Dynamics 365.
It makes use of responsive web design to enable the reflow of records on a small or large screen. It is a major attempt by Microsoft to move Dynamics 365 into the future and respond to feedback on the old interface.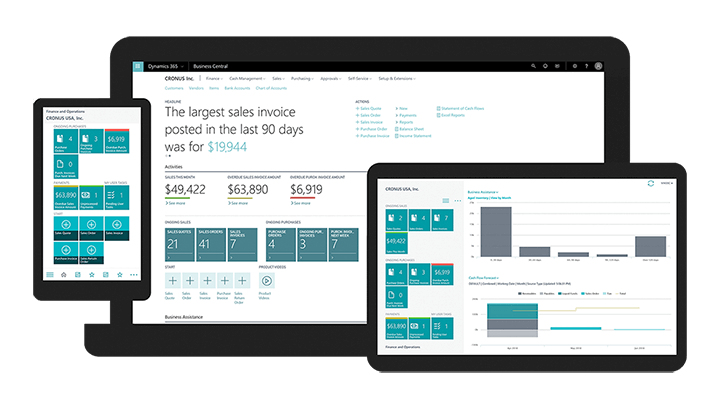 In short, it will enable a consistent look and feel across all Dynamics platforms, regardless of the device you are using.
Benefits of the Unified Interface
The same experience on desktop, mobile or Outlook
Without the new Unified Interface in place, there can be noticeable and frustrating differences between using Dynamics 365 on your smartphone and PC, or when accessing Dynamics 365 records within Outlook. This latest interface eliminates any issues by standardising the user experience on all devices. This makes Dynamics 365 simpler and easier to use.
Improved reliability and performance
At its Business Applications event in June 2019, Microsoft outlined how this latest interface helps users. From a 63% improvement in grid loading to a 45% increase in dashboard loading speeds, it presented clear evidence that the Unified Interface helps Dynamics 365 more reliable and perform better.
Saves time when deploying apps
The new interface also helps organisations to be more time-efficient in their deployment. Thanks to the more consistent user experience, the Dynamics 365 app can now be deployed across multiple devices in one go. This will save a significant amount of time when it comes to getting all users in an organisation using Dynamics 365 on all their devices.
Boost productivity with new features
There are some new features on this interface to help boost companies' productivity. The 'Timeline Control' feature, for example, pulls together all communication for a data set on one page, with all relevant information easily viewable. This - and other new features - should help improve user collaboration and speed up data sourcing.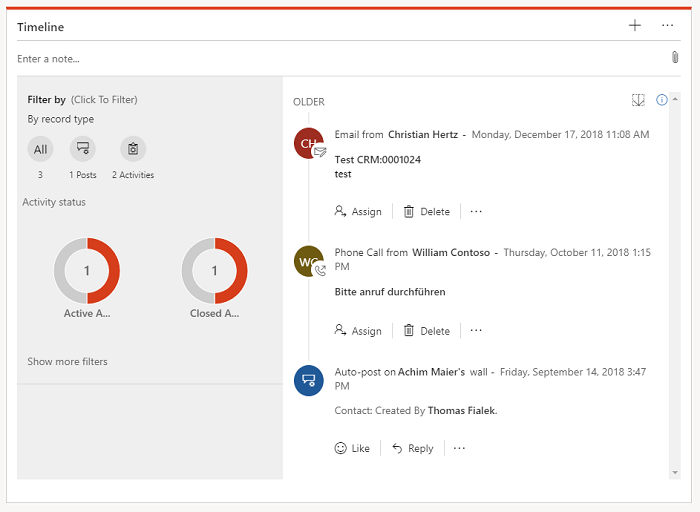 Getting started with the Unified Interface
While it is still possible to use the old interface in Dynamics 365 for now, Microsoft has said it will begin to depreciate it from October 2019, with plans to phase it out altogether a year later. As adoption of the Unified Interface may require the development of Dynamics 365 instances, it is worthwhile investigating sooner rather than later.
For assistance around this or for further information about Microsoft Dynamics 365, get in touch with Akita.