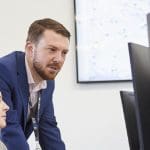 Microsoft Dynamics 365 In Kent
Discover professional Microsoft Dynamics 365 & Business Central services from a leading Kent provider
Trusted Partner For Microsoft CRM & ERP Solutions In Kent
Akita Intelligent Solutions is an experienced developer of Microsoft Dynamics 365 in Kent, offering an end-to-end service to cover all aspects of your CRM or ERP implementation.
From our main office located in the heart of the county, we provide organisations across Kent with services for Microsoft Dynamics 365 or Business Central.
This includes services from initial consultancy, right the way through to end-user training and continued support.
Find out how a Microsoft CRM or ERP implementation could improve your operations:
Discuss Your Requirements
Get in touch with one of our experts to discover how our Kent Dynamics 365 services could benefit your organisation:
About Microsoft Dynamics 365 Applications
Start Your Dynamics 365 Journey
Find out how a Microsoft Dynamics Kent partner could tailor a solution to your operations:
Microsoft Dynamics 365 Services In Kent
Our Microsoft Dynamics 365 Approach
Akita Intelligent Solutions can provide any service for Microsoft Dynamics 365 in Kent that organisations may require. Whether it's one specific area you need support in or the entire process, we have the resources to drive a successful solution.
If you do require our entire offering, we begin with an exploration process. This includes expert consultancy to better understand your requirements so that we can tailor your new system to fit your operations.
We then begin the development phase of your new solution, following Agile project methodology, ensuring the development is delivered on time and within budget.
We then work to either integrate or migrate your system depending on your previous situation, with as little business disruption as possible – (we do this by making implementations outside of your working hours if possible).
We'll then also typically provide post-implementation support where needed.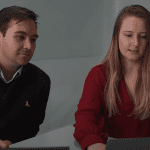 Akita Intelligent Solutions
Kent Dynamics 365 Partner
Akita Intelligent Solutions is an experienced developer of Microsoft Dynamics solutions working with major brands and institutions.
Our consultants carry years of business systems expertise, while our developers have forged careers working on enterprise-level projects, even working for Microsoft itself.
Our experience of working with organisations ranging from SMEs to blue-chip companies ensures that we can deliver Microsoft Dynamics consultancy at any level. Our status as a Microsoft partner assures that we have the technical knowledge needed for your project.
As well as Dynamics 365 we can also support organisations with their SharePoint and Power Platform requirements, as well as their wider digital transformation consultancy requirements.
With our office centrally located between Maidstone and Sevenoaks, you're welcome to have an onsite demo of any CRM or ERP solution of interest.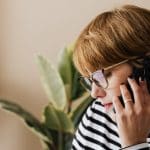 Microsoft Dynamics 365 In Kent
Get In Touch
Discuss your requirements or find out more about Dynamics 365 in Kent: