Discover Microsoft Power Platform - a range of advanced automation and insight applications.
Use Power Platform to generate advanced business intelligence with ease, and push digital transformation across your organisation that makes you more competitive.
What is Power Platform?
Power Platform is the name for a growing group of applications designed to enhance business intelligence and simplify process automation.
Currently, Power Platform is made up of the following applications:
While Power BI and PowerApps can be used with standalone data sources, the Power Platform applications hold the most business potential when combined with other Microsoft products such as Dynamics 365 or SharePoint.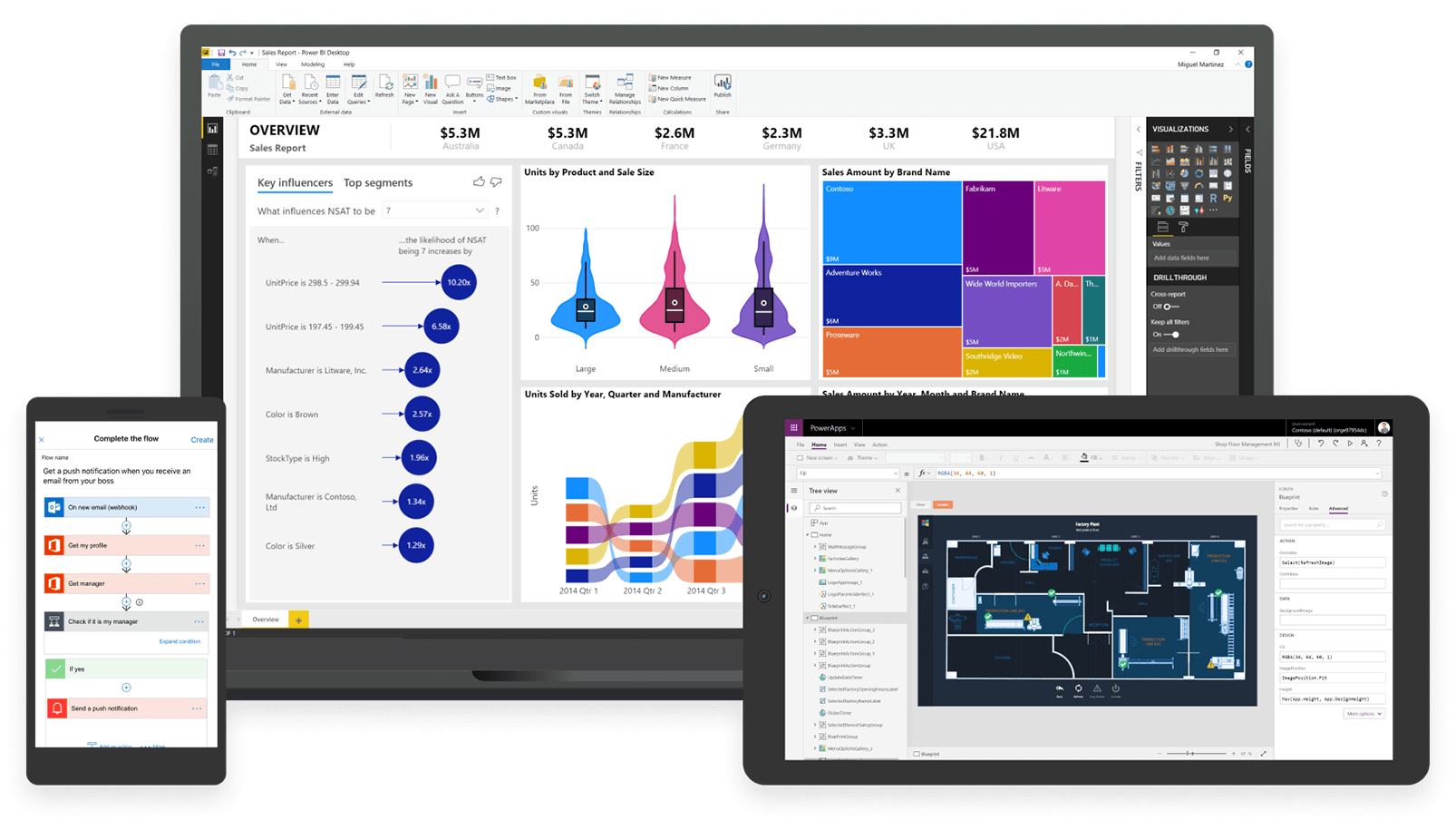 Together, they can deliver advanced functionality to help your organisation, increasing productivity while reducing effort.
Why use Power Platforms?
There are a variety of ways that Power Platform applications can benefit your organisation:
Visualise data
Move beyond the numbers and get insightful business intelligence from your information. Power BI can provide you with a visual representation of your data with live reports on your organisation's progress.
Easy to interrogate, you can derive more meaning from your data and make better decisions as a result.
For more information and example of visualisation, visit our Power BI page.
Simplify tasks
Streamline and simplify a wide variety of operational tasks into easy-to-use Power Apps.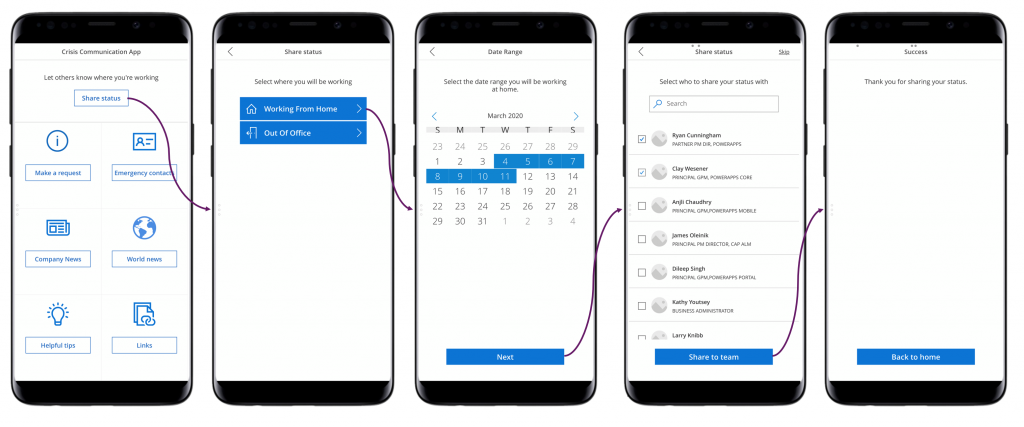 Apps can be designed to cut-out unnecessary, manual or repetitive elements of processes. In doing so, PowerApps can deliver significant time savings for an organisation.
To find out more and see solution ideas, visit our PowerApps page.
Automate processes
Create automatic workflow processes between Microsoft products with Microsoft Power Automate (formerly Flow). From automating holiday requests and document approval to delivering better customer service with programmed responses based on customer enquiries, Power Automate can automate business tasks, speeding up response and reducing workloads.
To find out more about process automation, please visit our Power Automate page.
With a wide variety of business applications, Akita can develop Power Platform solutions that significantly improve the way your organisation works.
To discuss a Power Platforms project, please get in touch.