Akita provides ad hoc and ongoing responsive support for new and pre-existing instances of Microsoft Dynamics 365, Business Central and NAV.
We provide ad hoc and ongoing Microsoft Dynamics ERP and CRM support for Dynamics 365, Business Central and Navision (NAV).
Our Microsoft Dynamics support is provided by Akita's own team of trained consultants.
Dynamics Support Helpdesk
With our ad-hoc or ongoing Microsoft Dynamics support, you'll receive a fast response from our helpdesk team of experienced consultants.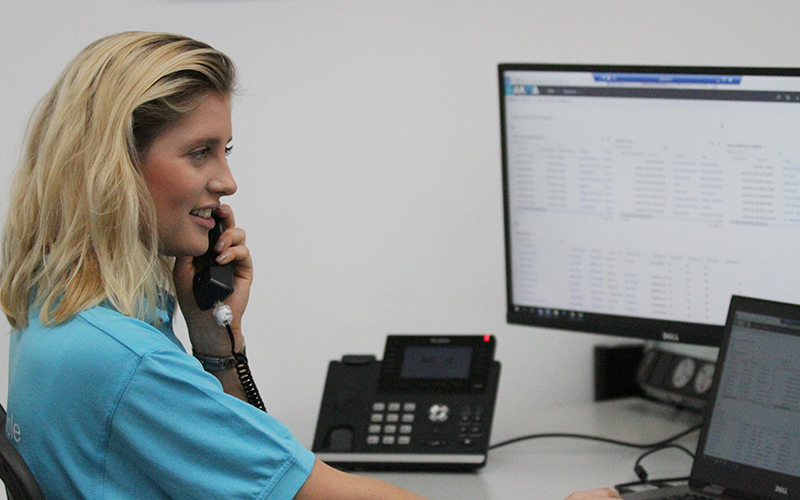 We use remote access software to be able to screen share with users. That way, we can experience their issues live with them, then work on finding the best fix.
And our support doesn't just cover operational issues. Should you have a 'how-to' enquiry, or there's a report or view you need in Dynamics, we will work to fully understand your issue and deliver a successful outcome.
A reactive support service with us will secure:
Unlimited support requests for Microsoft Dynamics 
Guaranteed 2-hour response time
Response for operational issues, 'how-to' questions and simple development requests (subject to review) 
Reporting on historic faults to inform future development roadmaps
Proactive Support
We recommend that any reactive support is complemented with a proactive support element as well.
Our proactive ERP or CRM system support is dedicated consultancy time to reviewing the health and future development of your Microsoft Dynamics instance.
A proactive approach to support helps addresses minor issues in Dynamics before they become big problems. By being proactive, we are able to greatly reduce system errors, Dynamics-related downtime, as well as labour and consultancy charges for development.
Along with fixing issues, customers can use proactive support time for:
Development work
System configuration and enhancement
Undertaking integrations and implementing apps
Consultancy
Future development planning
Training & improving staff knowledge
To discuss Microsoft Dynamics ERP or CRM support, please get in touch
Contact us