Microsoft to force Dynamics 365 admins' hands with Unified Interface updates.
Microsoft has announced it will begin the automatic migration of Dynamics 365 instances over to the new Unified Interface (UI) version by the end of November 2020.
UI was announced with much fanfare earlier this year as a radical improvement of the Dynamics 365 user experience, notably across devices. It also contains a number of new features designed to boost productivity.
Yet evidently, the demand for the migration from older Dynamics 365 tenants to UI has been muted. This (we surmise) is due to the customisations that organisations have performed on their existing Dynamics 365 CRM and ERP systems.
As part of the UI upgrade, it's often the case that customisation work needs to be unpicked, then redone once the instance has been upgraded. This holds the potential to be not only an administrative headache for Dynamics 365 admins but also potentially costly in terms of time and development. As such, it's been avoided by many.
Microsoft had set a deadline of October 2020 for organisations to make the migration to UI. Now it will be forcing organisations' hands by automating these transitions.
Dynamics Unified Interface Updates
Microsoft Dynamics 365 admins will be provided with a date for migration. Environments to be transitioned and the proposed dates will appear similar to the below: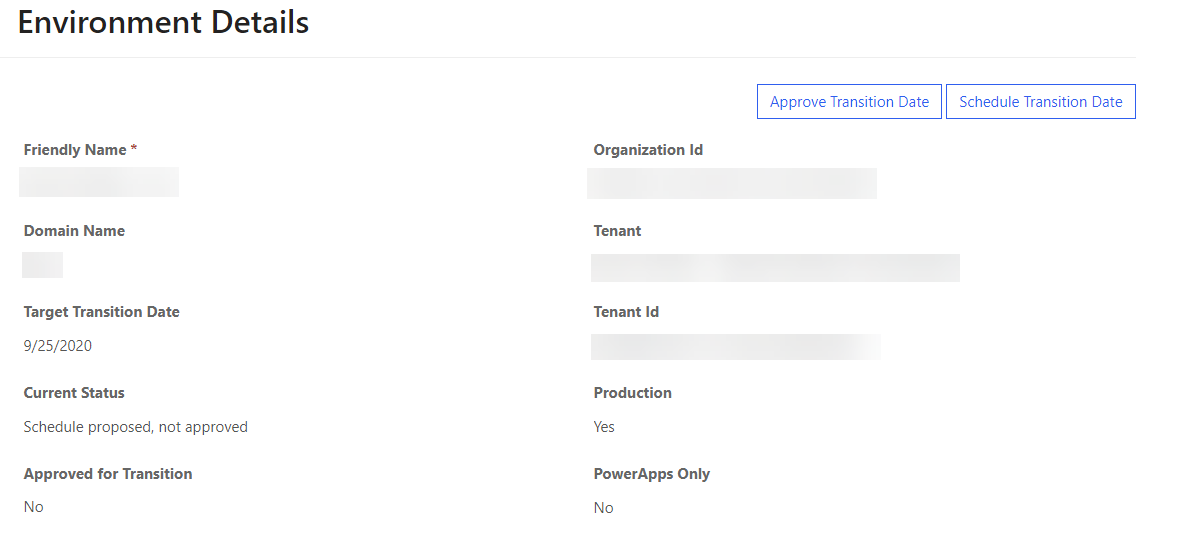 There are some options for changing dates and times of the automated updates, but these are limited.
Admins will have an option to roll back to legacy editions of Dynamics 365 should problems arise with their organisation's instance post-UI implementation.
However, given that all Dynamics 365 customers are required to be using UI by 1 December 2020, there will likely only be a limited window to fix issues.
The best solution, therefore, is to undertake the migration before being forced to and tackle any issues before the deadline looms.
At Akita Intelligent Solutions, we are already working with a number of customers to plan for UI transition.
Organisations requiring assistance with Dynamics Unified Interface upgrades can get in touch.