This long overdue feature will help make more of the quote functionality.
In what has felt like a fairly significant feature omission to date, Dynamics 365 will now allow users to turn quote records into PDF documents that can be downloaded, or emailed directly from Dynamics.
Users with Dynamics 365 for Customer Engagement apps version 9.1.x onwards will now be able to activate PDF generation capability for their instance.
How to enable PDF generation in Dynamics 365
1. At the bottom of the site map, select Change area, and select App Settings.
2. Under Sales Administration, choose PDF generation.
3. On the Generate PDF file page, under Select whether PDF files can be created, saved, and emailed based on Dynamics 365 for Sales entity records, change the Quote toggle to Enabled.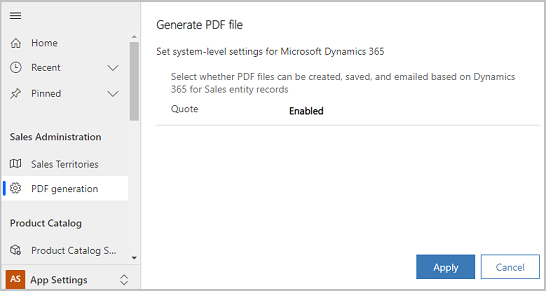 4. Select Apply.
Once this has been done, new functionality will be added to the Dynamics 365 command bar when inside a quote record.
From here users can then create a download a PDF file.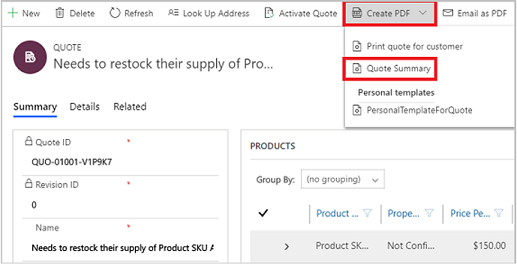 From here users can then create a download a PDF file.
Note that the style of the PDF will be dictated from a Word template. For guidance on creating Dynamics 365 templates from Word, please view information here.
Users can also email PDF quotes using the relevant button from the command bar.
Interested in more features of Dynamics 365? Book a demo with us today. Alternatively, please get in touch.