Check out the latest features for Dynamics 365 coming soon
Users can now gain early access to the new features being launched as part of Dynamics 365 2019 release wave 2. Updates will be fully-available from October.
Release wave 2 is the second of the annual feature updates for Microsoft Dynamics 365. New features will become available for the following apps:
Microsoft PowerApps (Unified Interface features)
Microsoft Flow
Dynamics 365 for Marketing
Dynamics 365 for Sales
Dynamics 365 for Customer Service
Dynamics 365 for Field Service
While some updates are usability improvements, there are new features as well. Dynamics 365 for Marketing will benefit from a new email layout builder. User will also gain A/B testing functionality for marketing emails created in Microsoft Dynamics 365.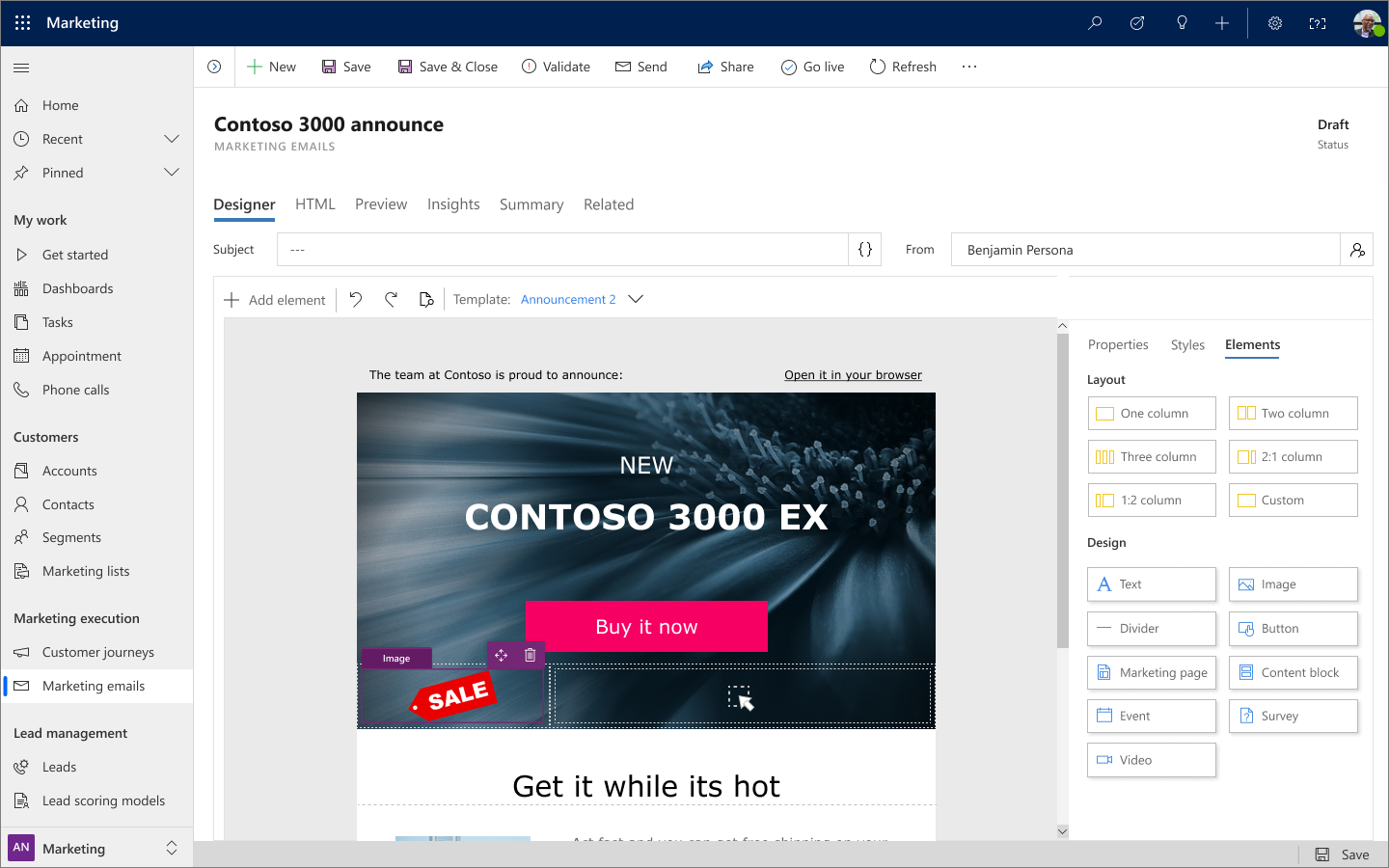 Dynamics 365 for Sales will have a business card scanner function added. This will make it faster to add new leads and contacts into Dynamics 365 after events or networking sessions, for example.   Meanwhile, Dynamics 365 for Customer Service will add an article template feature, making it easier for customer service agents to create consistent and professional-looking knowledge or advice documents, that can then be sent on to customers and prospects.
Making the most of 2019 release wave 2
The 2019 release wave 2 updates are available for users to try today by following these early opt-in instructions.
It is advised that users deploy the update within a sandbox environment to get a better understanding of features before they go fully live across their organisation.
For assistance with the Microsoft Dynamics 365 2019 release wave 2, or to discuss ongoing support, please get in touch.