Leading Partner for Microsoft Dynamics 365 in London
Akita Intelligent Solutions is a Microsoft Dynamics development practice. From our London office, we provide consultancy, development and support services for Microsoft ERP and CRM solutions.
Our Microsoft Dynamics services empower London businesses to more effectively manage critical functions of their operations, increasing their efficiency and accelerating growth.
To discuss Microsoft CRM & ERP services, please get in touch:
Contact Us
Microsoft Dynamics Solutions
From our London office in the heart of the City, we develop Dynamics 365 solutions for the following requirements:
Microsoft Dynamics 365 From £3,500
Our QuickStart packages offer fast, fixed-price implementations for Dynamics 365 and Business Central. Discover a quicker way to to get up and running with a Microsoft ERP or CRM solution
View QuickStart
Our Microsoft Dynamics 365 Approach
As an end to end Microsoft Dynamics practice, Akita can provide all of the Dynamics services London organisations need.
For new CRM installations, we'll start with a thorough discovery process and consultancy exercise to ensure that we develop a solution that fits your needs. We'll go on to develop your solution using Agile project methodology, ensuring your project is delivered on time and on budget. We'll also typically include a period of Dynamics support post-go live to help your organisation get settled with your new CRM and access any training required.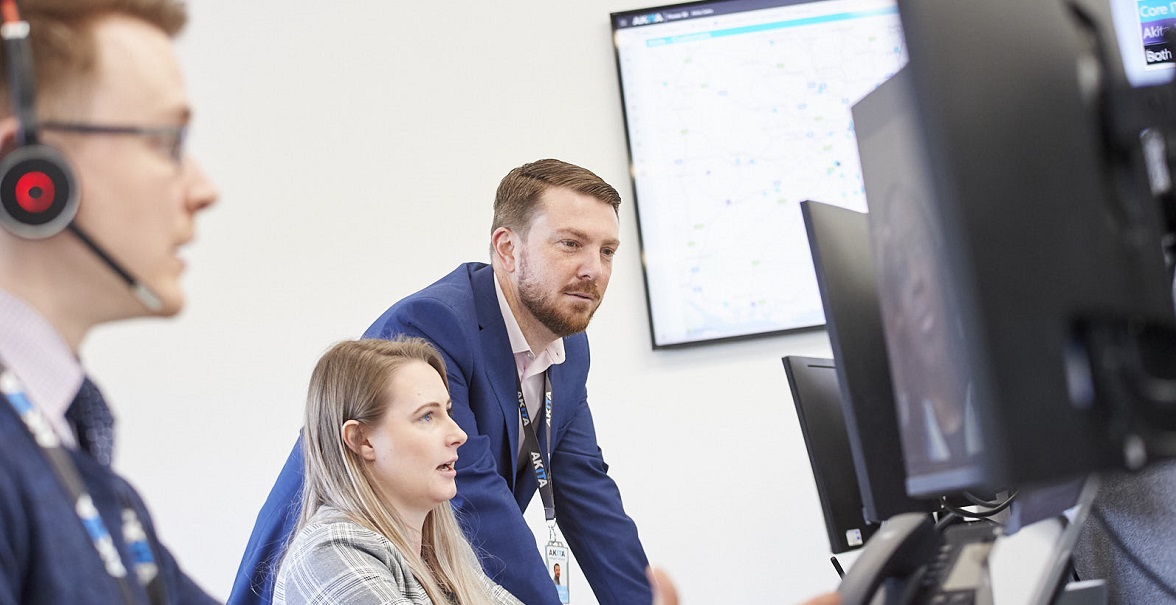 For London organisations with an existing Microsoft CRM solution, we can provide further development and consultancy, assistance with migrations and integrations, and banked support time to be used how organisations require it.
For more about our Microsoft Dynamics ERP and CRM projects and approach, click to view 'Our Work'
Microsoft Dynamics Services
Discover more about the ERP and CRM services we provide

Discover Microsoft Dynamics 365
Want to find out more about a Microsoft Dynamics 365 ERP or CRM system?
We can provide you with a demo tailored to your business. And if you like what you see, you can then enjoy a free 30 trial of Microsoft Dynamics 365 to see if it's the right fit for your business.
Click below to arrange a demo or a requirements discussion:
Book A Meeting

About Akita Intelligent Solutions
We're a trusted Microsoft Dynamics 365 partner in London, working with leading brands and institutions.
As a Microsoft Gold partner, we deliver bespoke solutions using technologies including Microsoft Dynamics, SharePoint and Power Platforms (Power BI, Power Apps, Power Apps Portals and Power Automate).
Alongside our Microsoft Dynamics London client base, Akita works on solutions with organisations and businesses across the wider UK and internationally.
To discuss our Microsoft Dynamics 365 services, please get in touch: