Discover CRM and ERP solutions in Microsoft Dynamics 365, Business Central and NAV a trusted London partner.
Akita Intelligent Solutions delivers solutions in Microsoft Dynamics London organisations choose for their digital transformation.
Our Microsoft Dynamics solutions empower London businesses to more effectively manage critical functions of their operations, increasing efficiency and accelerating growth in the process.
From our London office located close to St Paul's Cathedral, we offer end-to-end solutions for CRM and ERP systems delivered in Microsoft Dynamics 365, Business Central and Dynamics NAV. This includes the following solutions:
Along with custom CRM and ERP system installations, we can also provide consultancy and ongoing support for existing instances.
To discuss services, book a meeting at our London offices or get in touch and we can come to you.
Microsoft Dynamics London
Akita is experienced in delivering Microsoft Dynamics solutions covering the following areas: 
Manufacturing
Track stock demand, keep on top of resources and reduce waste with a Business Central manufacturing solution.
Warehousing
Simplify warehouse management and increase the efficiency of picking with a floating storage system controlled by Business Central.
Marketing 
Microsoft Dynamics 365's marketing functionality enables more intelligent interactions, with more relevant and personalised messaging. This will ensure you attract, engage and retain more customers, expediting business growth.
Sales 
Improve how sales opportunities are handled to maximise conversions. Work smarter by automating repetitive and manual tasks into workflows increase productivity.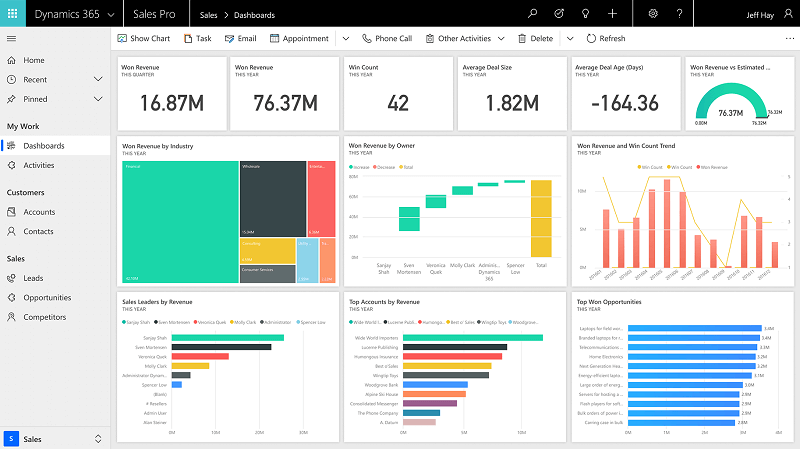 Customer service
Ensure that all customer interactions are dealt with appropriately with staff using specific processes and rules to deliver customer service excellence
Field service 
Dynamics 365 Field Service will transform regular service calls for mobile staff, incorporating more efficient scheduling, improved communications and inventory management.
Project service 
Improve project planning, resource scheduling, customer billing accuracy and mobile productivity with Dynamics 365 Project Service Automation.
Operations 
Microsoft Dynamics 365's Operations tools provide scalable, intelligent applications to help businesses rapidly grow, no matter what industry.
Finance 
Dynamics 365 for Finance streamlines the processes for ordering materials, selling, invoicing, as well as offering comprehensive reporting and analytics to improve overall financial management.
Dynamics 365 & Business Central: Take a closer look
Want to find out more about a Microsoft Dynamics CRM or ERP system? We can provide you with a demo tailored to your business. And if you like what you see, you can then enjoy a free 30 trial of Microsoft Dynamics 365 or Business Central to check it's the right fit for your business.
To arrange a demo, or discuss Microsoft Dynamics solutions in London, please get in touch: