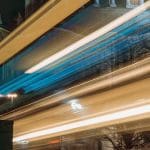 Microsoft Dynamics 365 Partner In London
Discover Microsoft Dynamics 365 CRM and ERP solutions from a trusted London partner.
London's Microsoft Dynamics 365 Experts
Akita Intelligent Solutions is a leading Microsoft Dynamics 365 development practice. From our City of London office, we provide consultancy, development and support services for Microsoft ERP and CRM solutions, as well as SharePoint and Power Platform applications.
Our Microsoft Dynamics 365 solutions empower London organisations to more effectively manage their operations, increasing their efficiency and accelerating growth.
Whether you're interested in a new implementation, improvements to an existing system, or ongoing support or guidance to maximise your ROI, we're here to help.
To discuss Microsoft CRM & ERP services, please get in touch:
Explore Dynamics 365 Solutions
Get in touch with one of our experts to find out more about the possible benefits of adopting Microsoft Dynamics 365:
Microsoft Dynamics 365 Solutions
Microsoft Dynamics 365 Implementations From £3,500
Our QuickStart packages offer fast, fixed-price implementations for Dynamics 365 and Business Central. Discover a quicker way to to get up and running with a Microsoft ERP or CRM solution
View QuickStart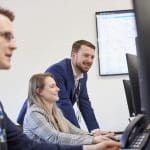 Our Microsoft Dynamics 365 Approach
As an end-to-end Microsoft Dynamics practice, Akita can provide all of the Dynamics services London organisations need.
For new ERP and CRM installations, we'll start with a thorough discovery process and consultancy exercise to ensure that we develop a solution that fits your needs. We'll go on to develop your solution using Agile project methodology, ensuring your project is delivered on time and on budget.
We'll also typically include a period of post-go live Dynamics 365 support to help your organisation get settled with your new Dynamics 365 or Business Central solution and access any training required.
For London organisations with an existing Microsoft CRM solution, we can provide further development and consultancy, assistance with migrations and integrations, and banked support time to be used how organisations require it.
For more about our Microsoft Dynamics ERP and CRM projects:
View Our Work
Microsoft Dynamics 365 Services
Discover more about the Microsoft ERP and CRM services we provide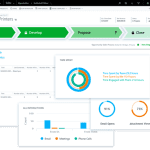 Discover Microsoft Dynamics 365 With Akita
As a leading Microsoft Dynamics partner, we're experienced in bringing transformative solutions to organisations across London.
Should you wish to delve deeper into Dynamics 365 or Business Central, our expert team is on hand to illuminate their capabilities and potential impact on your organisation. We take pride in tailoring demonstrations to precisely align to the intricacies of your business operations. And our dedication to your success extends beyond a mere introduction.
We can even arrange a complimentary 30-day trial of Microsoft Dynamics 365, granting you the opportunity to assess the compatibility of a Microsoft CRM or ERP system with your strategic objectives first hand.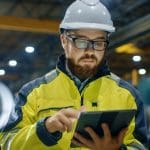 Microsoft CRM & ERP Solutions
Discover Our Work With Dynamics 365
From case management systems to end-to-end manufacturing solutions, discover more about how we've transformed operations with Microsoft Dynamics 365:
Dynamics 365 In London: Our Location
From our City of London office, we work with organisations across Greater London on CRM and ERP implementations.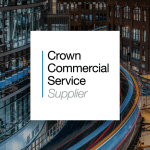 About Akita Intelligent Solutions
We're a trusted Microsoft Dynamics 365 partner in London, working with leading brands and institutions.
As a Microsoft Gold partner, we deliver bespoke solutions using technologies including Business Central, Microsoft Dynamics, SharePoint and Power Platforms (Power BI, Power Apps, Power Apps Portals and Power Automate).
Alongside our Microsoft Dynamics London client base, Akita works on solutions with organisations and businesses across the wider UK and internationally.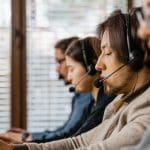 Microsoft Dynamics 365 Partner In London
Get In Touch
Speak to one of our experts to find out more about implementing a Microsoft CRM or ERP system: