Smarter marketing
Uniquely designed for Microsoft Dynamics 365, ClickDimensions is an advanced marketing automation solution.
The pressures on modern marketers are huge. Trying to accurately deliver and track compelling multi-channel campaigns and content with justified ROI requires superhuman effort.
Marketing automation software can significantly ease the burden, streamlining campaign delivery and measurement across all platforms.
While many marketing software solutions do a good job of integrating email campaigns with social media and website activity, few are designed to work indigenous with an organisations' CRM system. The result is poor alignment between marketing data and that of the wider organisation, causing miscommunication, duplication of work and potential loss of sales.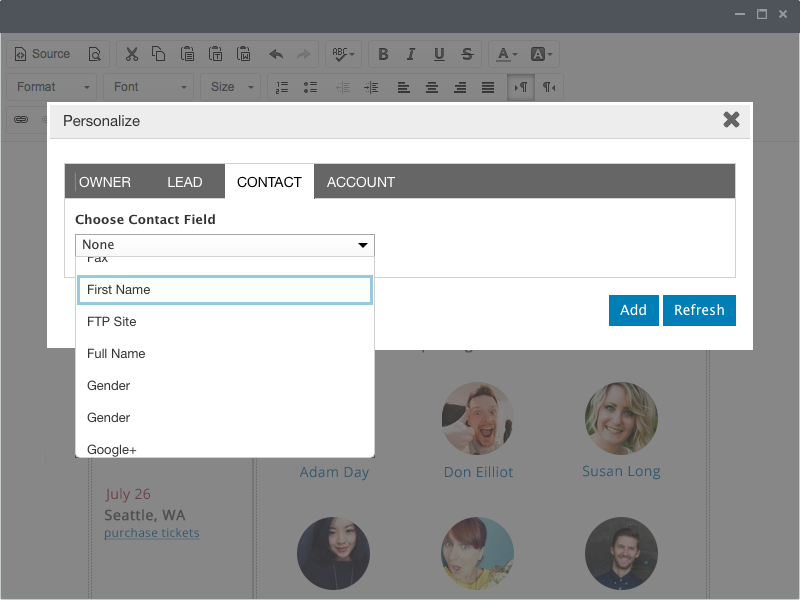 As a marketing automation solution, Click Dimensions overcomes this by being native to Microsoft Dynamics 365. All functionality and data lives inside of Dynamics, meaning all marketing tasks sit inside your CRM or ERP system with data automatically logged to your Dynamics contact records.
This offers the key benefit of being able to see within Dynamics exactly which campaigns your lead and customer contacts have seen, the social posts they've clicked on and their activity across your website. For more information please contact us.
Features Of ClickDimensions
ClickDimensions includes all of the features that marketers have come to expect from professional automation solutions. These include:
Email Marketing – Create compelling emails (with drag and drop functionality), choose audiences, schedule, then track results all within Microsoft Dynamics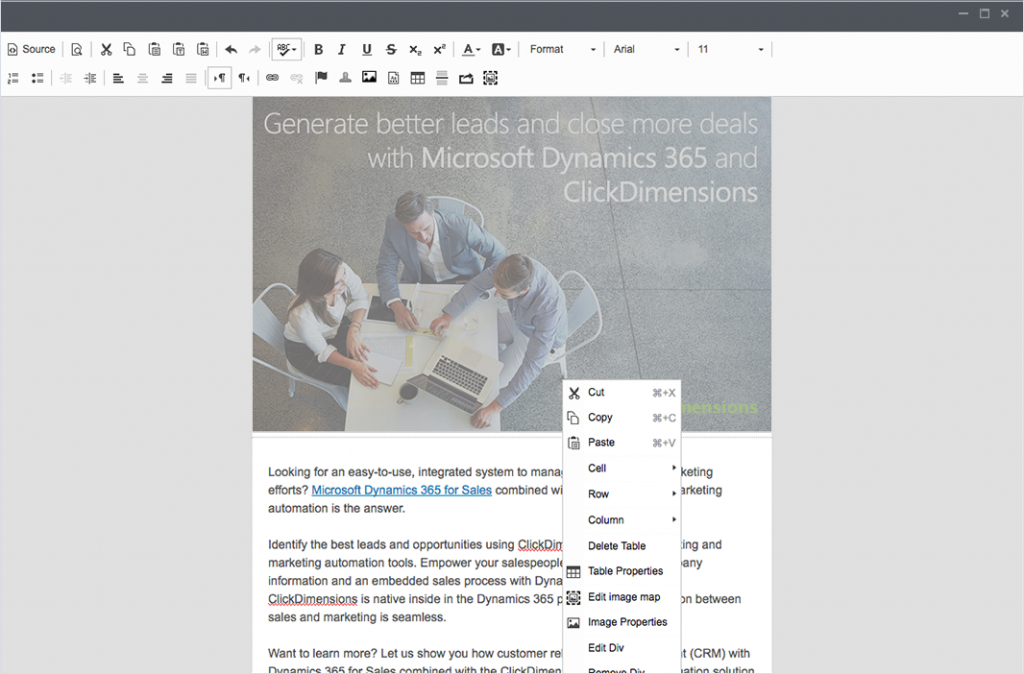 Web Forms – Capture new opportunities with forms that link form data straight into Dynamics
Landing Pages – Build website-style pages utilising web forms that can capture information or trigger wider marketing activities and campaigns
Social Posting – Manage social media content across multiple channels from within Dynamics, including response tracking
Campaign Automation – Launch multi-channel campaigns with automated actions based on contact interaction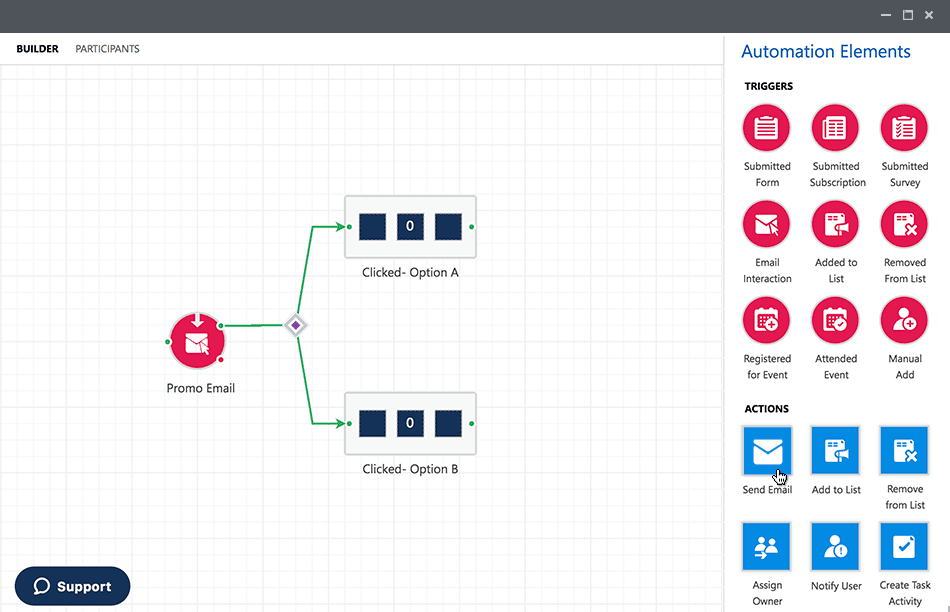 Lead Scoring – Assign all lead and customer contacts with scores based on activities and trigger actions once defined thresholds are reached.
With access to all features from within the Dynamics interface, marketers will have an intuitive platform from which to master their campaigns and lead generation activities.
Choosing ClickDimensions As Your Automation Platform
ClickDimensions offers an impressive array of marketing features and benefits but sits within a competitive marketplace. Here's how it stands out against the competition:
Total data – Remove data from software silos to gain a more complete picture of the impact of your marketing across the whole sales funnel.
More Efficient – Uses data from within Dynamics 365 – no more importing/exporting of contact information, saving marketers time and reducing errors.
Simple Setup – ClickDimensions is Microsoft-approved software, so it works indigenously with Dynamics 365. There are no expensive or messy integrations required with your setup.
Multi-channel – Fully supports and tracks marketing efforts across all channels, not just email or social marketing.
Easy to use – Will feel intuitive to those experienced with other marketing automation software and therefore easy to learn.
Cost – As a Microsoft Dynamics 365 marketing automation solution, ClickDimensions is half the price of Dynamics 365 Marketing. It's also cheaper than many other automation solutions, without the same constraints around contact records.
ClickDimensions with Akita
As a ClickDimensions partner, Akita can offer this intuitive marketing automation solution either as part of a wider Microsoft Dynamics CRM or ERP project or as a standalone service.
We'll oversee deployment and configuration of ClickDimensions and ensure that all users and stakeholders receive the appropriate training for their use.
To arrange a demonstration or request pricing, please get in touch: