Over 250,000 organisations worldwide currently use SharePoint. So it's no surprise that it's one of Microsoft's best-selling products.
We look at the business benefits of SharePoint to understand why it's used by so many companies:
1. Collaboration
SharePoint can streamline team working and collaboration. It provides a central repository where employees can share knowledge and information (via newsfeeds and alerts), as well as store and work on files and content simultaneously. As such, your SharePoint site can be the location where employees turn to for a sense of community if working remotely.
2. Cloud-based framework
One of the biggest benefits of SharePoint Online is being able to work via the cloud. Like other Microsoft 365 products, users aren't tied to using a single device. So much like email, they can login to the company intranet at any time and from anywhere they have an internet connection.
3. Full customisation
Customisation is another benefit of Microsoft SharePoint. The entire SharePoint experience can be customised to your company's branding, creating a unique space for your staff. SharePoint also comes with an array of sophisticated and unique tools that can be modified to suit your organisation. These range from project Gantt charts to organisation-wide calendars.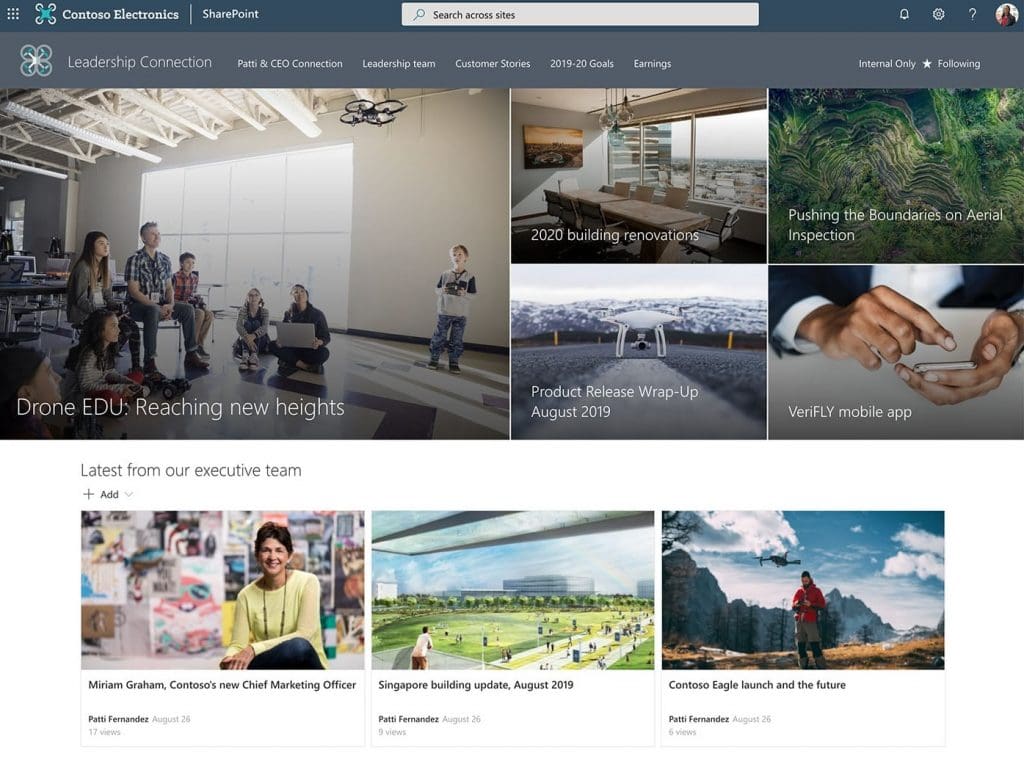 4. Site consolidation
SharePoint can allow businesses to consolidate their extranet, intranet and internet sites. Providing a more efficient way of accessing each of these sites, it also results in substantial cost-savings. However, the benefits don't end there; SharePoint also seamlessly integrates with any Microsoft products your organisation already uses, including Office 365, Teams, Dynamics 365 and Power Platforms to simplify workflows and processes.
5. Security and compliance
SharePoint has a range of built-in security features, allowing businesses to control who has access to specific sites, folders, lists, documents and web applications. Created using a hierarchal structure, only the Site Administrator has the authority to organise initial permissions. Single, centralised versions of Excel spreadsheets are available as well, meaning the information within them is protected while being accessed by multiple users. Additional security can also be added in the form of Microsoft's Multi-factor Authentication, guaranteeing only the right users get in.
Take a closer look at the benefits of SharePoint
Akita develops SharePoint Online and on-premise solutions that start from as little as £600. To find out more about the benefits of SharePoint for your business, please get in touch. We'll be happy to discuss the full range of possible SharePoint solutions and how it could benefit your organisation.