A Dynamics 365 Sales CRM can help you manage leads, monitor accounts and sales pipeline.
With Microsoft Dynamics 365 for Sales, your business will have the advanced business intelligence needed to turn more leads into business.
With intuitive functionality,  sales teams can follow all prospect communications from the first contact to transaction from within their Microsoft CRM system. They can then use insights generated by Dynamics 365 to help move potential customers through the sales funnel faster and convert more business.
For sales managers, Dynamics 365 for Sales delivers comprehensive and accurate forecasting of potential revenue, as well as up-to-the-minute performance monitoring of their sales team.
Why do you need a Dynamics 365 for Sales CRM?
Most sales teams have a solution for tracking new enquiries and managing interactions with potential buyers and existing customers. Some simply rely on spreadsheets or collaboration platforms. But low-tech solutions that don't scale, risking sales teams being at a competitive disadvantage.
With a whole team using them, spreadsheets are prone to human error. So without proper management, leads can get overlooked. Alternatively, enquiries can be followed up by multiple salespeople and conflicting information being delivered. This can result in a business appearing unprofessional.
Businesses benefit from a smarter, automated solution for managing and tracking sales. And this is where Dynamics 365 for Sales comes in.
Dynamics 365 for Sales Capabilities
A Dynamics 365 solution can assist your teams in the following key ways:
Personalise communication
Over 75% of customers value personalised customer service as part of their sales experience. Dynamics 365 makes it easy to track all aspects of customer communication, allowing your sales team to engage your customers and prospects on their interests and priorities. You can also connect Dynamics 365 to LinkedIn to keep track of company and contact updates, allowing you to further personalise communication.
Manage customers
Automating your engagement processes can shorten your sales cycle, making you more productive. A Dynamics 365 for Sales CRM system can manage prospect and contact information with ease, even displaying key data within Outlook. Dynamics 365 will also provide diary prompts for when follow-up communication is required. And with Sales Insights, you can even get AI-style intelligence about which leads should be prioritised based on buying signals in emails and communications.
Track sales performance
Track historic and real-time sales data to predict upcoming sales trends and ensure supply/resource levels. Examine sales team data to help focus efforts. Then use Power BI to turn sales data into understandable graphs and visualisations, allowing you to compare the performance metrics with just a few clicks.
 Benefits of a Dynamics Sales CRM
Grow your business
Use data to better understand your customer base and their needs, then increase revenue by selling them more of what they want.
Focus your goals
Get insight on which industries, regions or company type spend the most, and direct your attention there to maximise sales return.
Increase conversions
Analyse your top sales, review the winning arguments and use them to reduce the selling cycle for future customers.
Sales CRM Development
We can deliver a Microsoft sales CRM solution specifically designed to meet the challenges of your sales department.
We'll spend time getting to know the structure, processes and challenges of both your sales team and those who manage them. We'll then develop a Dynamics 365 solution that meets the needs of both of these groups.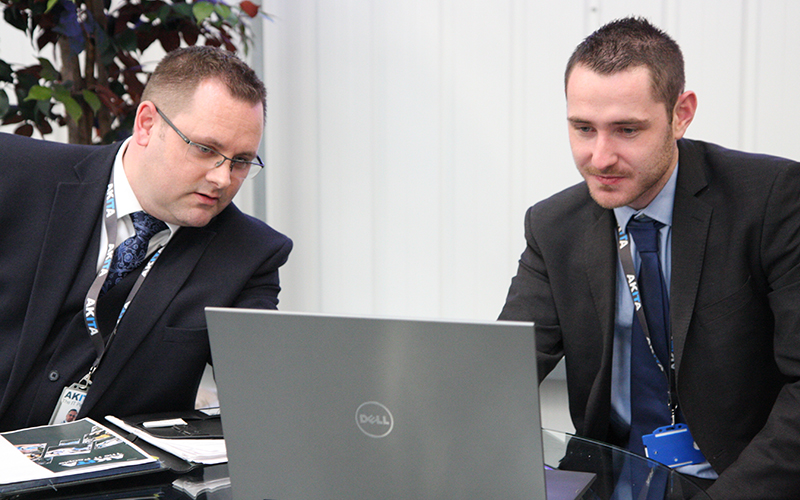 For sales teams, we can help simplify the lead management process, while also adding advanced functionality such as prospect communication tracking. For management, we can create dashboards tracking sales performance, plus advanced visual reports covering predicted revenue and historic trends using Microsoft PowerBi.
To discover how we've used Dynamics 365 to simplify sales account management for this manufacturer, view our case study.
Sales CRM upgrade & migration service
Using an existing sales CRM that's no longer fit for purpose? Not a problem.
We can upgrade older versions of Microsoft Dynamics to Dynamics 365 so your CRM performs as you need it to.
And if you're using a non-Microsoft CRM, we can migrate your organisation's sales data to Microsoft Dynamics 365. That way, you'll get a better CRM system and won't lose historical data.
To discuss a Dynamics 365 Sales CRM project, or to request a demo, get in touch.