Simplify everyday tasks and generate new working efficiencies across your organisation.
Use Microsoft SharePoint business process automation solutions to make your workflows smarter, either as part of an intranet or as a standalone setup.
What is Business Process Automation?
Business process automation is the use of technology to simplify tasks or processes.
There are various tasks within an organisation that are of low effort but highly time-consuming. While trivial in nature, they can result in process 'bottlenecks' within an organisation, and often result in one individual having to dedicate an unnecessary amount of time to complete.
Examples include:
Expenses & mileage
Payroll adjustments
Staff rostering
New starter/new customer
Order management

Holiday requests

Contract/document approvals
Business process automation uses technology to simplify tasks, often breaking them into micro-tasks undertaken by a larger number of people. This makes tasks simpler to manage, allowing staff to then dedicate more time to higher-value work activities.
Such solutions are valuable as an organisation grows. Saving an employee just one hour a week equates to over seven days of extra productivity over the working year. The more business process automation solutions an organisation adopts, the more time is saved across the organisation.
Business Process Automation with SharePoint
Microsoft SharePoint contains the process and workflow solutions required to automate all of the above tasks and more, as well as others such as creating organisation-wide task and 'to do' lists.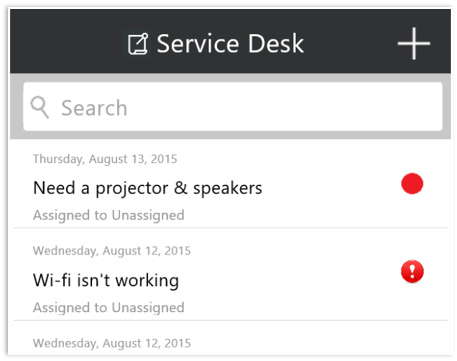 Combined with Microsoft Power Automate and Office 365, SharePoint is a cost-effective solution for achieving business process automation that might otherwise require much more expensive custom technology.
As the central hub for most organisations - whether as their document management solution or intranet - SharePoint also provides the logical location for staff to utilise solutions. Links to your expenses solution or mileage calculator, for example, can be pinned to your homepage. Equally, SharePoint can be used to upload pictures of receipts or digital invoices that need settling, saving accounts staff time in processing email attachments or chasing details.
How we can help
Our solutions can be built into existing SharePoint instances, form part of a new project, or sit as standalone solutions. Our scoping can identify tasks within your business that are prime for automation.
We can also assess how much time tasks can save your business, how quickly automation solutions pay for themselves, and the cost/time efficiencies generated over longer periods.
We then can deploy individual or multiple solutions to maximise time-savings for your business.
To discuss automation solutions and the time-savings possible for your organisation, please get in touch.