SharePoint is a popular and low-cost solution for professional project management.
Microsoft SharePoint can deliver project management solutions that range from the basic to highly advanced setups. Unlike some project management software, each SharePoint project management solution can be tailored to the needs of the organisation or the individual project.
SharePoint project management functionality
SharePoint can be configured to fulfil a range of project management requirements.
At its very simplest, SharePoint can be designed to offer configurable lists relating to tasks or projects. Relevant parties can then complete these 'to do' lists, with others involved in those projects then being notified.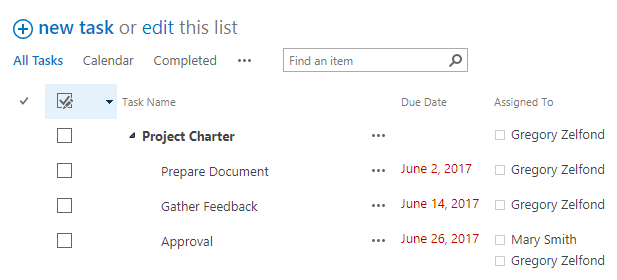 For longer-term or more in-depth projects, Akita can develop SharePoint team sites. These can be configured to the needs of the project and can be set to be accessed by users both in and outside of an organisation. Features of a team site can include an area for collaborating on documents, a display of upcoming deadlines, news on the latest developments on that project, tasks to be undertaken broken down by individuals, 'how to' guides and forums to discuss project stages, and status graphs to show overall progress on the project.
And using SharePoint Online, teams can access these projects from any device and while on-the-go.
Advanced project management features
Beyond team sites, SharePoint can also be configured to be a powerful tool specifically for busy project managers.
To ensure all parties run to schedule, reporting and automatic email updates can be setup. These can provide periodic reminders about a project, or alerting users of imminent deadlines.
SharePoint can also be used to create Gantt charts, detailing the progress of various streams of a project – or even multiple projects – with automatic updating as tasks move through to completion.
And with the ability to expand SharePoint's capabilities further through the integration of Microsoft Projects or approved third-party apps, your project management solution can soon rival specialist project management software for a fraction of the cost.
To discuss a SharePoint project management solution tailored to your organisation's requirements, please get in touch.