Here are the new features we're most excited about for Dynamics 365 and Power Platform
Microsoft has announced its Wave 2 2020 updates for Dynamics 365 and Power Platform. As usual, there are too many to do proper justice to all of them. So we won't.
Instead, we've selected the five updates that we're most excited about:
Dynamics 365 Sales App
Dynamics 365 Sales really is transformative for sales teams. But there is A LOT going on in it. Accessing data or adding new leads on-the-go has never been easy. Thankfully, the new sales app will change that, offering a simplified interface making it easy to get to core contact information and simplifying the lead logging process from mobile devices.

Dynamics 365 Customer Insights continues to enhance data
It's no secret – we love Power BI. It has fundamentally changed our approach to business in so many ways it's hard to count. So any enhancement that allows you to dig more into customer data can only be welcomed. Who knows what exciting new trends you may discover?
Dynamics 365 Marketing integration with Teams
Microsoft Teams has proved an exciting marketing tool for hosting webinars with ease. So to be able to connect your marketing automation CRM and your webinar software is a dream combination for marketers.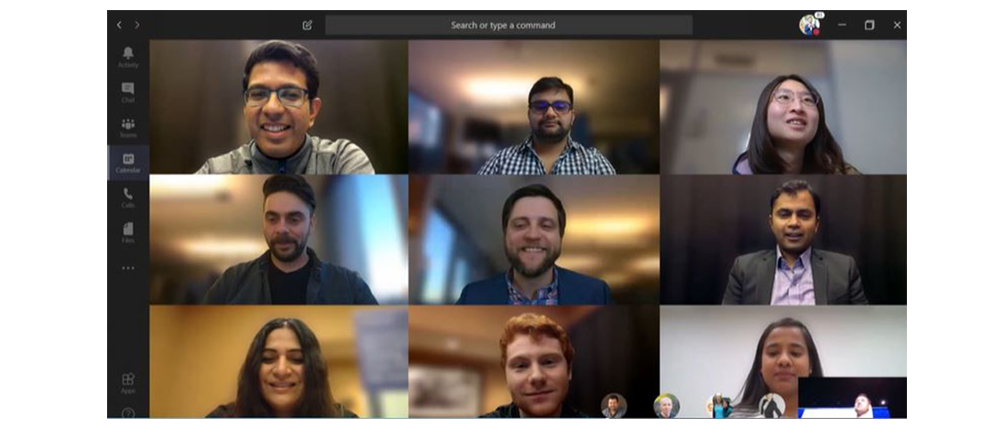 Webinars are one of the few examples in digital marketing where data is commonly disconnected between platforms. This results in the frustrating 'export/import' routine before and after webinars. This announcement looks set to save some time and fill in some data gaps in terms of lead scoring.
Dynamics 365 Wave 2 2020 Social Pane enhancements
The Social Pane in Dynamics 365 details all of an organisation's interactions with a contact. While generally a useful feature, it becomes less useful if there are bulk actions processing regularly (eg. service tickets, updates, generic changes etc.).

Notifications were shown, by default, based on time. Key interactions could therefore easily be missed if pushed off of the Social Pane by more recent but less important activities. Some customisation had already been added to this to make this feature more useful. New announcements for Unified Interface now look set to further improve this, with colours, formatting and activity statuses.
Power Apps Portals adds Microsoft Power Virtual Agents
Both Power Apps Portals and Power Virtual Agents have felt like sleeper applications for Microsoft. But we've already found Power Apps Portals to be incredibly useful and used it in several of our key projects. Adding the chatbot capabilities of Power Virtual Agents will only enhance its capabilities. We still don't think Power Virtual Agents has seen its full ascendancy, but its only a matter of time.
Wave 2 2020 got you interested in Dynamics 365 or Power Platform solutions? Get in touch for a demo: