As anticipated, the Power Platform is to expand with new features due before the end of 2019.
Microsoft has taken the opportunity of its Business Applications Summit in Atlanta to announce new products and developments, including new AI features and PowerApps Portals.
AI Builder & AI enhancements
One of the headline new products is AI Builder. This is a solution designed to deliver intelligent interaction within Microsoft product work flows and processes without the need for complex code.
"AI Builder enables everyone to leverage AI and machine learning to make their apps and automations more intelligent" said Corporate Vice President of Business Applications Group, James Phillips, in a blog announcement.
"It takes common AI scenarios and provides point-and-click solutions for app makers to solve everyday tasks like forms processing, object detection, and text and binary classification," he continued.
AI Builder will work alongside PowerApps, Power BI and Flow, allowing developers to optimise the experience and work flows within these applications.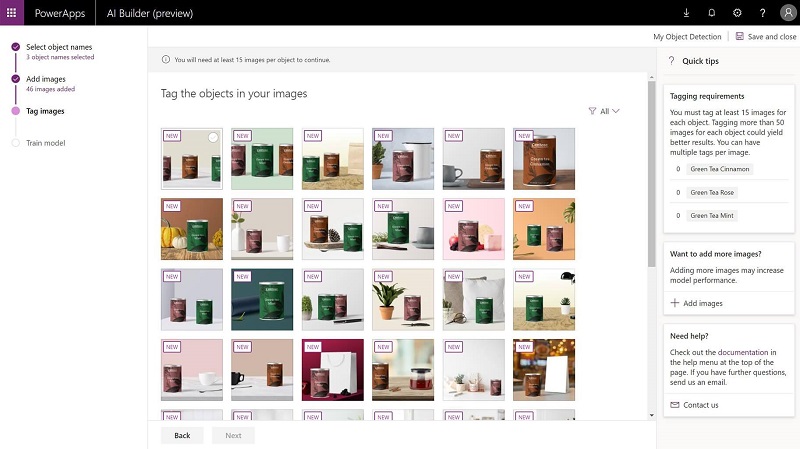 An example of use given by Microsoft is of an AI-optimised Flow chain, where the contents of an email and its attachments trigger an automatic chain of actions. An email that contains a new sales enquiry might automatically trigger a lead to be logged in Dynamics 365, while an attachment containing remittance advice might trigger an account update or credit check.
Meanwhile, AI enhancements to Power BI will allow the application to recognise text and handwriting responses. Power BI will then manipulate data based on these requests.
PowerApps Portals
PowerApps has proven a popular solution since its launch in late 2015. It allows organisations to develop custom app solutions that simplify their work flows, and link to solutions such as SharePoint and Dynamics 365.
PowerApps Portals takes the concept a stage further by allowing developers to build flows as part of 'portals'. These are effectively 'low code' web pages hosted online that can utilise data from your Dynamics 365 instance or other sources.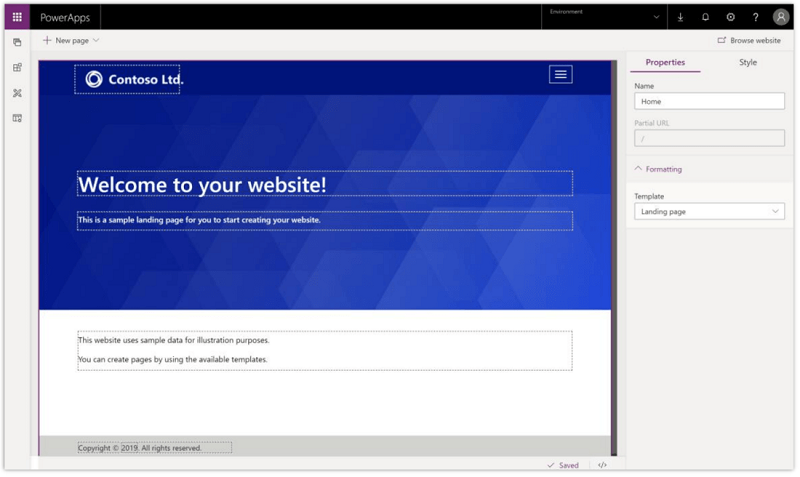 PowerApps Portals is exciting as it looks set to combine the functionality of PowerApps with the flexible access of a website. This opens a range of possibilities for intelligent online solutions that were once only the reserve of expensive marketing, customer service or HR software. Indicative pricing is $500 per portal per month.
Both AI Builder and PowerApps Portals are set to be fully launched in October, though a public preview will be available from July.
To discuss a PowerApps project or arrange a demo, please get in touch.