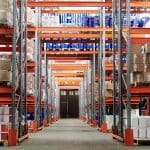 Microsoft ERP Solution
Microsoft Dynamics NAV
Supporting and migration services for Microsoft's ERP software
Partner For Microsoft's Legacy ERP Solution
Microsoft Dynamics Navision – commonly known as Dynamics NAV – was a pioneering enterprise resource planning (ERP) system. It has since been replaced by the more advanced and flexible solution, Business Central.
While still in use by many organisations, even the latest version of Dynamics NAV will soon be outside of Microsoft mainstream support. This potentially leaves many businesses' key operations systems vulnerable.
Akita provides Business Central migrations as a service, as well as delivering day-to-day support for their legacy Microsoft ERP solution.
ERP Migration
To discuss migrating your Microsoft Dynamics NAV ERP system to Business Central, please get in touch:
Dynamics NAV
Features of Microsoft ERP Solutions
Dynamics NAV assists organisations to manage the following areas of their business. This functionality is replicated and improved upon in Business Central:
Discover Business Central For Your Organisation
For a demonstration of how Business Central can meet your requirements, please get in touch: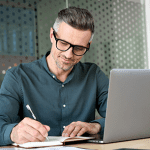 Dynamics NAV Migration
Migrating To Business Central
Navision is a legacy solution. As of 2023, all versions will be without mainstream Microsoft support.
We can help organisations prepare for their next solution. We strategise a migration solution, including identifying data that will (and won't) need to make the journey.
Once ready, we can then develop a cloud-hosted or on-premise Business Central solution. Through our consultancy services, we'll identify the key functions of your existing Navision instance and ensure these form the core of your new ERP system.
Through our knowledge of the platform and how you work, we'll then determine which of the new features within Business Central can best serve the way you work.
To discuss Microsoft Dynamics Navision support, services or migrations, please get in touch.
Contact Us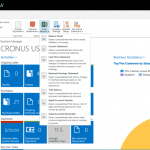 ERP Services
Navision Support
While organisations should be prioritising a migration away from Microsoft Dynamics NAV from a security standpoint, it's understandable that this can not be achieved overnight.
As such, Akita can assist organisations with their legacy Dynamics NAV setups. With expert understanding of ERP system use and development, we can assist organisations with their legacy setup, keeping our system operational.
And parallel to this day-to-day support, we can work with you on a long-term strategy for migrating away from Dynamics NAV.