Streamline the management of your organisation's finances and access the data that lets you see your true bottom line.
Finance and accounting departments are the lifeblood of organisations. But with the complexity of their work and the systems they use, they can often be the most resistant to digital transformation.
As with all other areas of your business, Microsoft Dynamics 365 can be used to successfully run finance and accounts departments, simplifying work processes.
A Dynamics 365 finance solution can be used to:
Create automatic workflows for issuing invoices and alert when they are overdue
Visualise cash flow and profit margins accurately, letting management know when to make investments or when to save.
Record customer communications, including emails and phone calls, against account records for more in-depth customer account management.
Track finance and payment trends and view the impact on business' performance against KPIs
Dynamics 365 provides a scalable and secure solution on which to build your finance and accounting systems, with a near-limitless capacity to grow with your organisation.
As a Microsoft business application, a Dynamics finance solution will blend seamlessly with both Dynamics 365 and Office 365 products, simplifying the way that your accounts team deliver and track customer communication.
And as Dynamics 365 is hosted in Microsoft's cloud setup, you're guaranteed that your data will be both secure and accessible when you need it.
Microsoft Dynamics Finance Solutions
When it comes to choosing a Microsoft Dynamics finance solution, Akita offers several routes to adoption.
Microsoft Dynamics 365 Finance provides a comprehensive and dedicated solution for the management of an organisation's accounts. As well as automating finance processes, Dynamics 365 Finance utilises AI technology to help staff make more strategic decisions based on insights gathered from your data.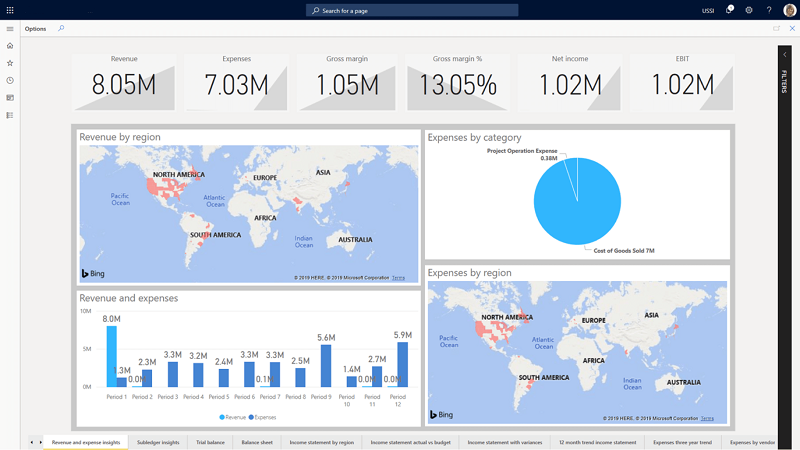 Where an organisation-wide adoption of a Dynamics 365 ERP system is being considered, Business Central provides a professional platform for finance departments. The dedicated Accountant Hub facilitates simple management of accounting processes and tasks all from an intuitive dashboard. And as part of Business Central, the Accountant Hub is automatically integrated with the wider ERP functionality, providing complete visibility of an organisation from lead to invoice.
Both Business Central and Dynamics 365 Finance support Making Tax Digital requirements and are included on HMRC's approved software list.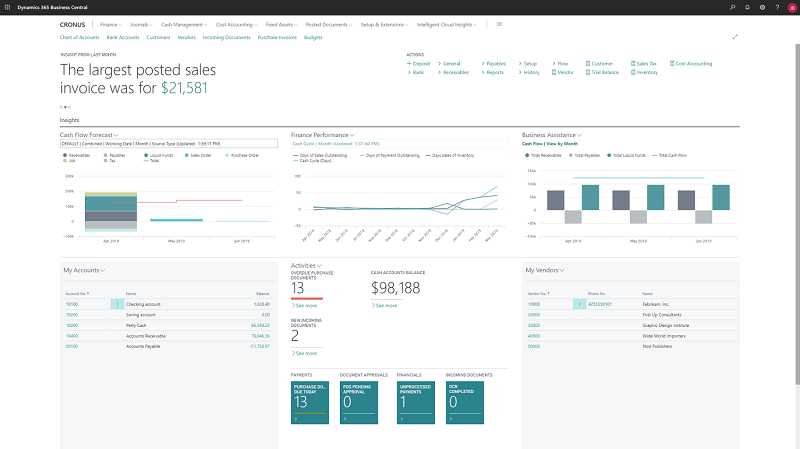 Accounts Software Integration
If an accounts department is not fully ready to be immersed in a Dynamics finance solution, our integration service can get organisations using Dynamics 365 with their existing accounts systems.
Our Redware connector allows for Dynamics 365 to be connected with Sage 50, Xero and Quickbooks Online. The reliable bi-directional sync allows organisations to access the best functionality of both platforms, such as producing automated invoicing and alerting from Dynamics 365 based on payment information within your accounts platform.
To discuss a Microsoft Dynamics finance solutions for your organisation get in touch.